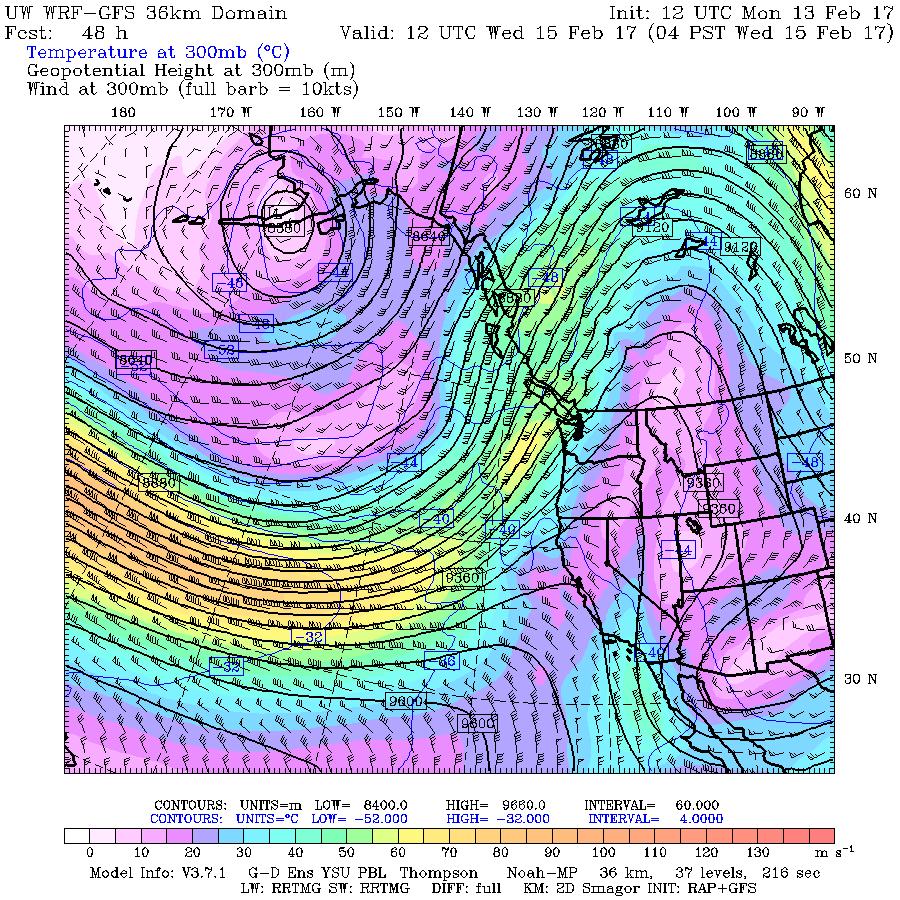 It has been a glorious Family Day afternoon once the fog lifted!
I hope you were all able to soak up those rays of sunshine, because in the next 24 hours it's going to be soaking in a different way.
Here is the text from the Special Weather Statement just issued by Environment Canada for Inland Vancouver Island.
A Pacific frontal system associated with a stream of sub-tropical moisture will bring a prolonged period of rain to the BC South Coast beginning late Tuesday, along with the potential for strong winds.

Uncertainty remains concerning the development and track of this frontal system, which are important factors determining the location of heaviest rainfall and strongest winds. However, there is good confidence that heavy rain will begin late Tuesday. Coastal and west facing slopes have the potential to exceed 100 mm of rainfall from late Tuesday through early Thursday.

Freezing levels will remain above 3000 metres at the coast and many alpine areas will see heavy rain. The snowpack is expected to absorb this rain event mitigating river flooding impacts. The River Forecast Centre will be monitoring this rain event and may issue a high streamflow advisory (http://bcrfc.env.gov.bc.ca/warnings).

At lower elevations, especially in the Fraser Valley, local low land flooding could be a concern as melting snow on the ground combines with the expected rainfall accumulations. Keep drains free of ice or debris.

Strong winds combined with heavy rain may lead to power outages.
Here is what the latest from the UWash model says about timing and intensity for Vancouver Island.
Rain is expected to begin before 1PM on Tuesday and will intensify in the 7-10PM period with up to 16mm falling in that 3 hours and every three hours from then until 7AM Thursday,
That means in that 12 hour period between 7PM Tuesday and 7AM Wednesday we could see as much as 64mm of rain.
The image below shows up to 65mm of rain (pink) falling in the 24 hours between 4PM Tuesday and 4PM Wednesday.  Or up to 130mm (black) of rain falling at higher elevations.
It will continue to be rainy and drizzly through Wednesday evening and Thursday but we should hopefully dry out for the weekend.
We might also see some gusty winds, but most of the heaviest winds seem to be focused on the North Island on Tuesday and Oregon and Washington State on Thursday.