New Air Quality Sensors online around Port Alberni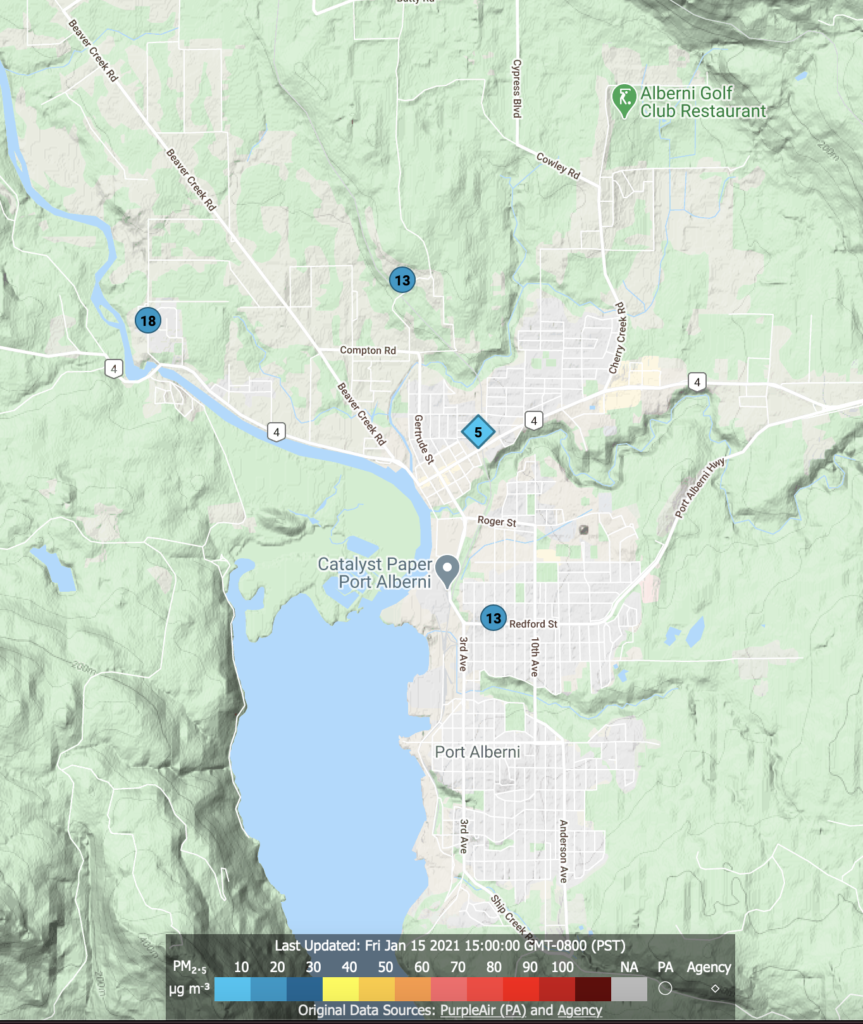 More data is good!
I found out a few days ago that the Port Alberni Air Quality Council has got its hands on two new "Purple Air" air quality sensors! They've been installed at a couple strategic locations on the West and North side of town.
I have created a new page called Current Air Quality Readings in Port Alberni. Go there and bookmark it if you like. It's also under Reports and Links in the Menu and in the AQ readings on the Almanac.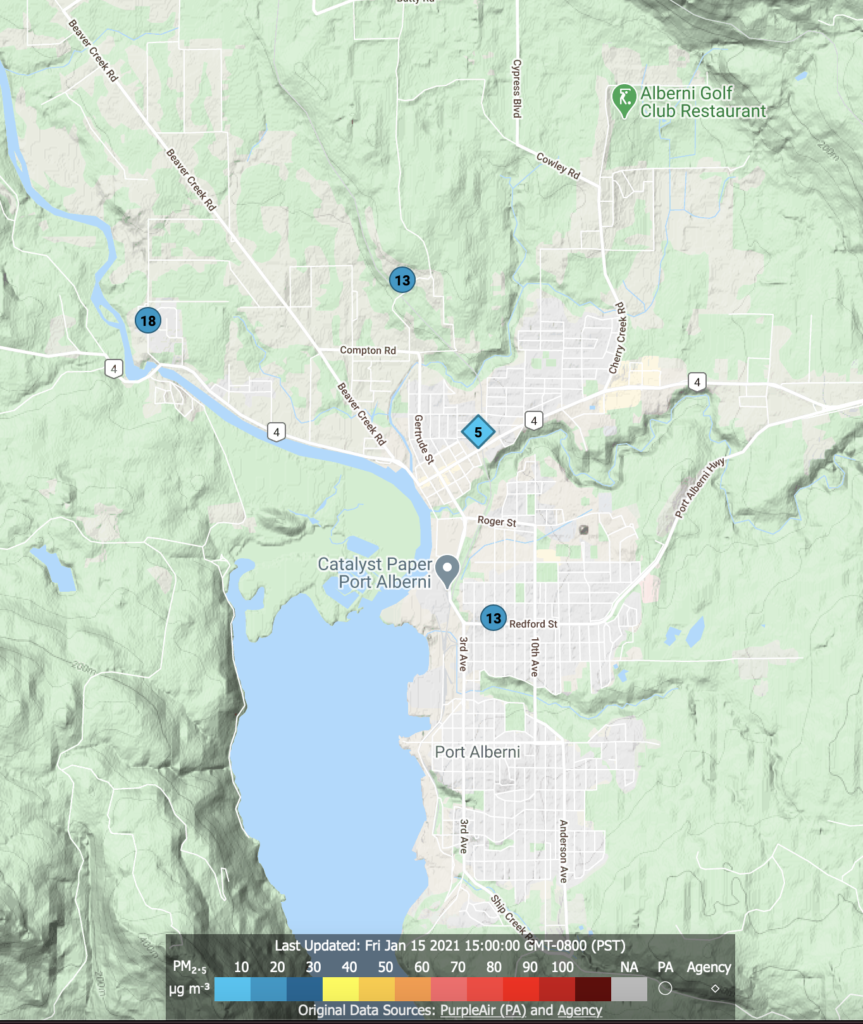 This takes you directly to a local view of the UNBC AQ Map which combines readings from both consumer "Purple Air" sensors (the circles) and the official BC Ministry of Environment sensors (the diamonds).
The Purple Air sensors, like the one on my roof, are not as high quality as the official sensors and seem to measure a little differently. However, the scientists at UNBC are working on formulae that accounts for those differences and they display those corrected numbers so that they are comparable to the official stations (which are display as-is).
It's cool work. If you are interested in getting a Purple Air sensor to install outside your own home, they're very easy to setup! Just need an outside plug within about 10-20ft of where the sensor will be (preferably somewhere high up) and a smartphone or tablet to set it up. It can be up and on the map within just a few minutes!
There are sensors all over the Island, Lower Mainland, and BC and Washington.
Thanks to Anna Lewis and the folks on the Port Alberni AQC for their work monitoring air quality in the Alberni Valley and ensuring we all have safe and clean air to breathe!