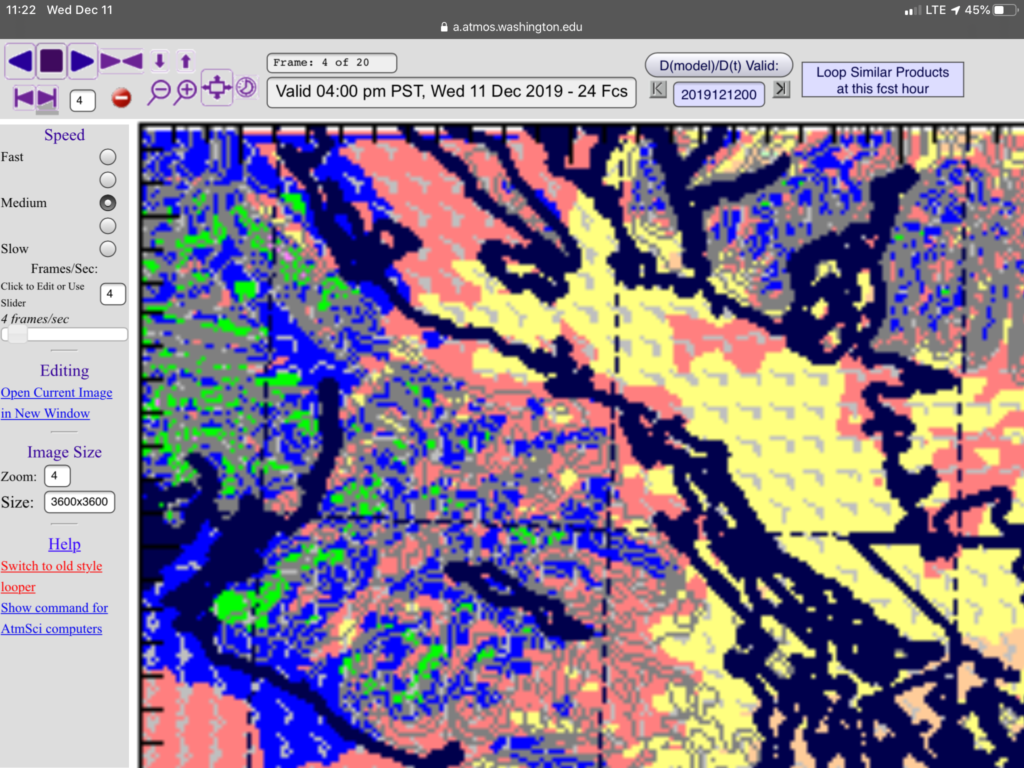 It has been a dry fall. Thankfully we are about to receive some much needed rain. This morning's fog and drizzle is in anticipation of a band of rain moving across the Island.
Afternoon rain continues into 2nd wave Thursday.
The series of images below shows the progress from this afternoon into Thursday morning. The images below start at 11AM Thursday.
The heaviest rain in Port Alberni and the west coast looks like it will be in the 1-4PM period today.
It will then back off but expect the showers and rain to continue through the night.
It should taper off to almost nothing Thursday morning but another wave of rain will come around midday Thursday. It should be short lived though and we should start to dry out Thursday evening.
Showers will linger in spots through Friday but it should stay dry for the most part and through the weekend.
Christmas light map is updating
I have been getting some requests for additions and subtractions to the Christmas light map (www.alberniweather.ca/Christmaslights). Feel free to let me know if you have a house you really like! I put the link in the main menu here too so it is hopefully easier to find.
I will be driving the route in the next few days to make sure it is still cool. 🙂 Thanks everyone for your contributions and if you entered in the Chamber contest, good luck! 🙂