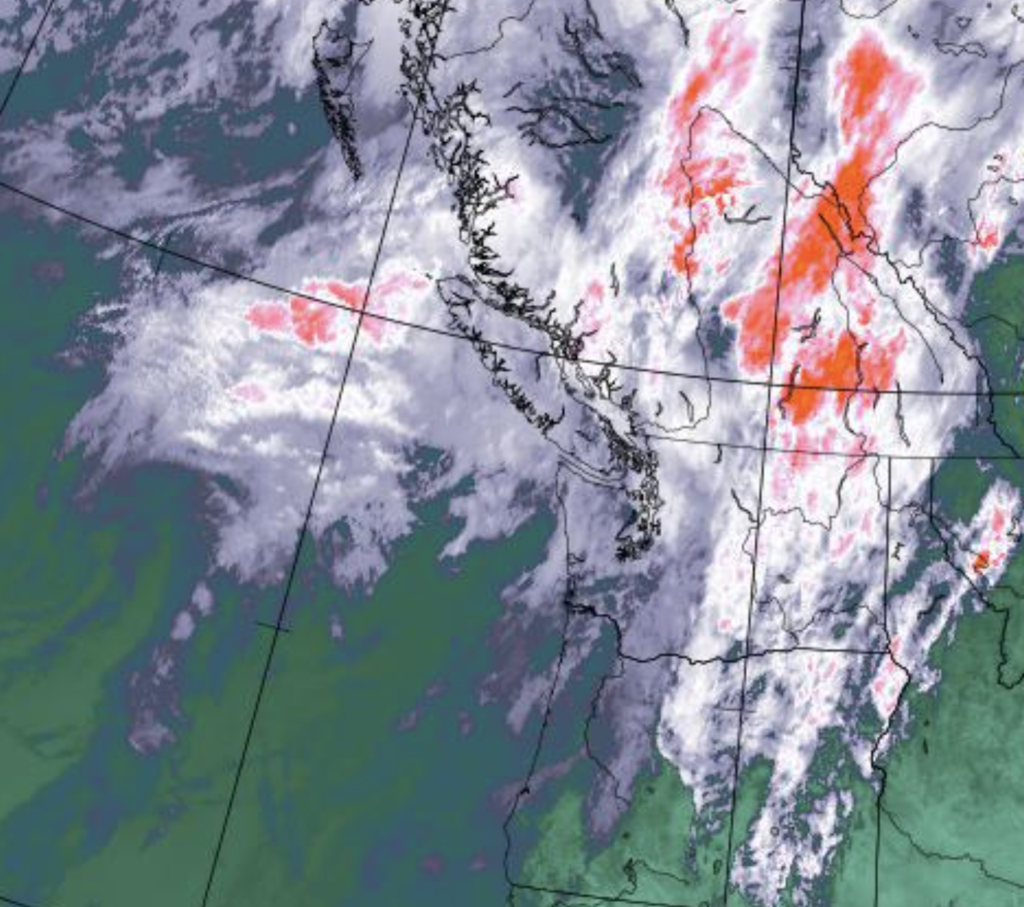 A Break in the rain until this evening.
We have received just under 30mm of rain from the first bout of rain overnight and this morning.
We're now in a lull while we wait for the next wave, the orange area just north and west of the Island in the picture below, to come through.
Click the picture to be taken to the Satellite Imagery page.
Showers return tonight.
Expect the rain to return to Port Alberni around 6-7PM tonight but it should be light.
There will be showers off and on through the evening but it should pick up a little steam later overnight. Up to 4mm is expected to fall in the 11PM-12AM in that hour.
But it will be short lived. There might be some showers lingering into the morning of Wednesday but of it will be done before sunrise.
More Rain coming Wednesday Afternoon.
A final hit of strong rain and wind will begin Wedsneady afternoon around 3PM as a front and low move through.
There could be rain and wind throughout Wednesday night and into Thursday morning but things should clear up and dry out Thursday and Friday and hopefully into the weekend.
Happy Tuesday!