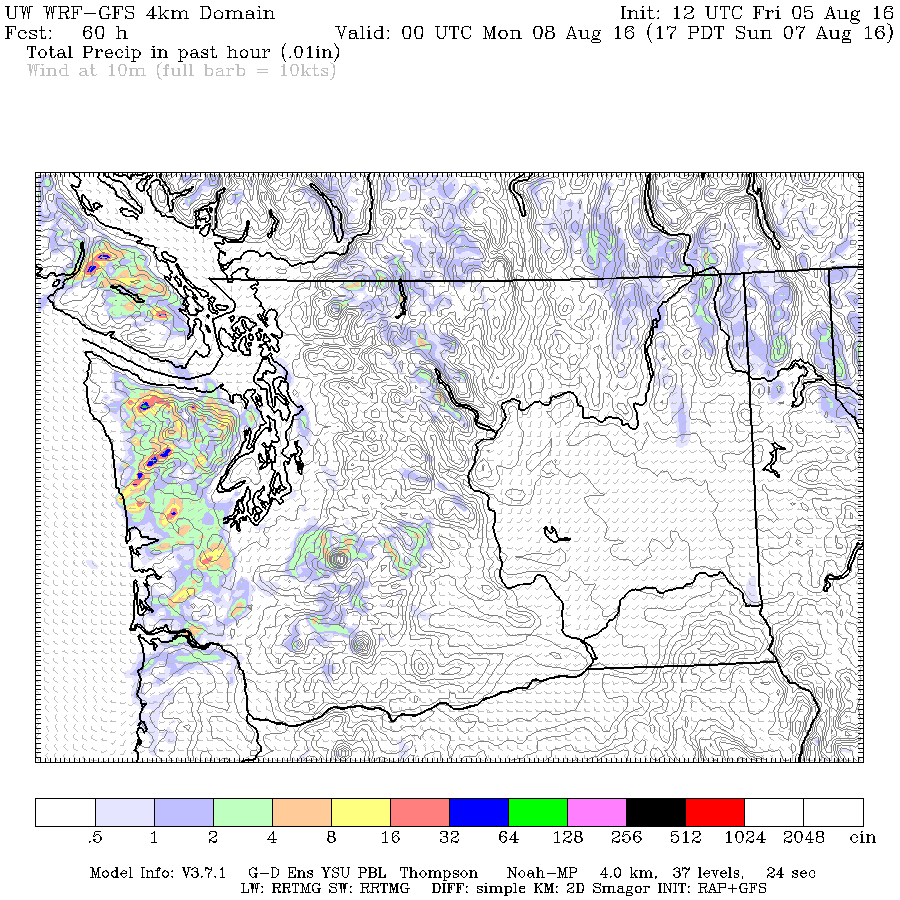 Update Saturday 11AM
The morning model has the threat of rain drying up by the 3-4PM hour
The threat returns at about noon on Sunday through 3PM.
It won't be much but again probably just enough to halt the races.
Update Saturday 7AM
Based on the latest model run from friday night, the most likely chance of rain on Saturday will be between 1-3PM and then possibly some in the 6PM hour.
On Sunday most likely is 3-4PM.
In both cases rain is light and patchy.
Happy racing!
---
Now that it is Friday we have a full hour by hour look available for the whole weekend.
The dry and warm forecast should still hold, so don't worry too much. However, it does look like there is going to be chances of showers particulatly on Friday and Sunday afternoon.  Clouds will be variable all weekend with clearing in the morning and afternoon clouds taking over before clearing again at night except Saturday night which will cloud over before morning.
Here is the hour by hour outlook for when showers may occur.  All other times not mentioned shown as rain-free within the City of Port Alberni.
Friday
Thunderstorm activity will begin on the North end of the central Island betweem 3-4PM and might slip south a little into Port Alberni.
By 6PM the rain looks like it has reach Port Alberni.
The lightning potential looks confined to northern sections nearer Courtenay and Gold River.
The strongest showers of the weekend occur between 6-7PM and should end quickly before 8PM.
There is a slight chance of thunderstorms on Saturday but no showers in our immediate area.
Sunday
The chance of thunderstorms shift to the south as you can see below. And they will occur earlier in the day between about 10AM and 2PM.
Rain is more widespread to the south but Port Alberni is again on the periphery and so should not see a lot of showers, maybe some drizzle start at betweem 12-1PM and then stop.
Slight chance of showes again betweem 3-4PM.
And then a final bit betweem 4-5PM
In all cases showers should be weak for the most part but if the thunderstorms creep a little closer we could have a brief downpour.