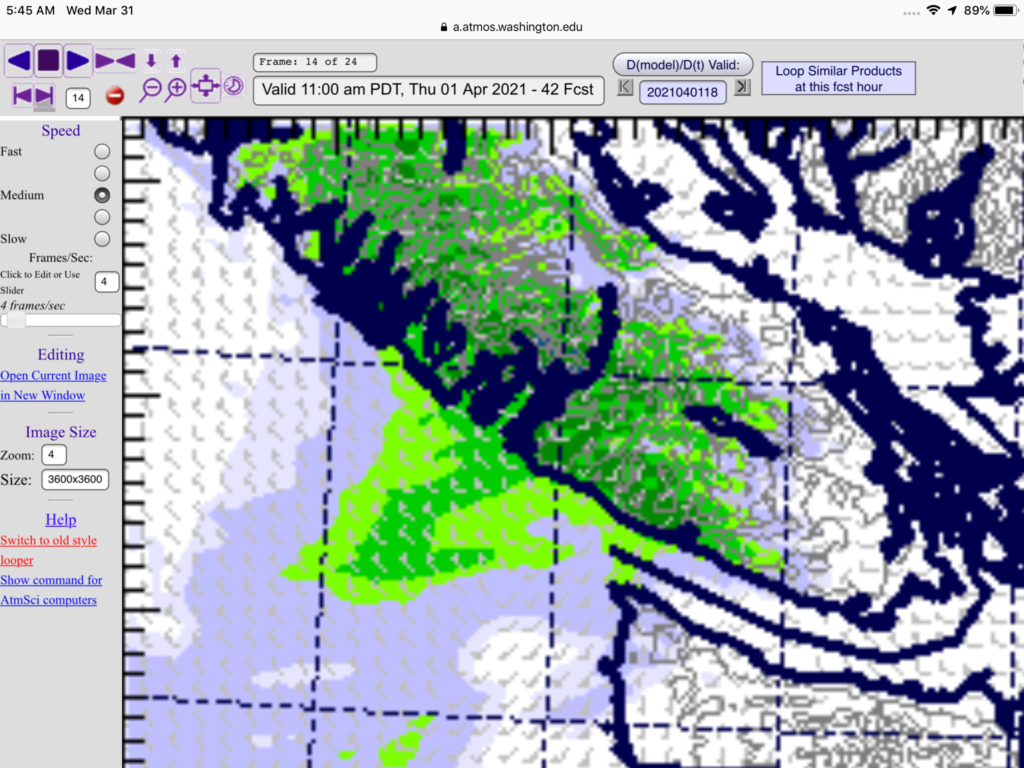 We should see the sun for at least part of the day Wednesday. Port Alberni will limely start with fog that should burn off before noon, enjoy some sun, and the expect clouds to move in in the afternoon and evening.
Weak system Thursday
On Thursday a weak front will move down the Island bringing rain to the West Coast but only showers to the central Island and probably nothing to the East side of the Island.
Rain should start on the West Coat before 8AM Thursday.
Rain will move over the central island including Port Alberni, Courtenay and Cowichan in the 8-11AM period Thursday.
It will weaken considerably by noon Thursday and move further south but it looks like only Cowichan Lake will see any moisture from it at that point.
Clouds, sun, possible showers off and on through Saturday. Sun Sunday.
Friday and saturday look variable as patches of showers and moisture move through the area. Ir should feel like a pretty average spring day, maybe a little cool.
By Sunday we should see the sun again and are forecast to return to 15°C highs in the afternoon! Yay!
Happy Wednesday, the final day of March!