Starts tonight – Ends Thursday Night
Below is the 24hr precipitation chart for between 5PM Wednesday and 5PM Thursday.
Rain will begin on the West Coast this evening and spread through the entire region by morning. It will then taper off before heavier rain begins late Thursday morning and into the afternoon.
Also expect some high winds, especially on the West Coast.
The heaviest rain accumulations will be on the West Coast and Sunshine Coast mountain ranges with 50-70mm at those high elevations. The West Coast seashore itself will receive closer to 30-50mm and the Inland and East Side of the Island will get up to 20mm by Thursday afternoon.
No stall – Good.
The thing that happened last year, multiple times, was when the front slid over the Island and South Coast, it stalled. Delivering torrential rain for hours and days. This is becoming a common trait of destructive weather patterns. The event themselves (ie. rainstorms in fall) are not unusual, it is their propensity to stop moving that is the change in climate…
Thursday's Atmospheric River is expected to push through as a normal front should overnight Thursday.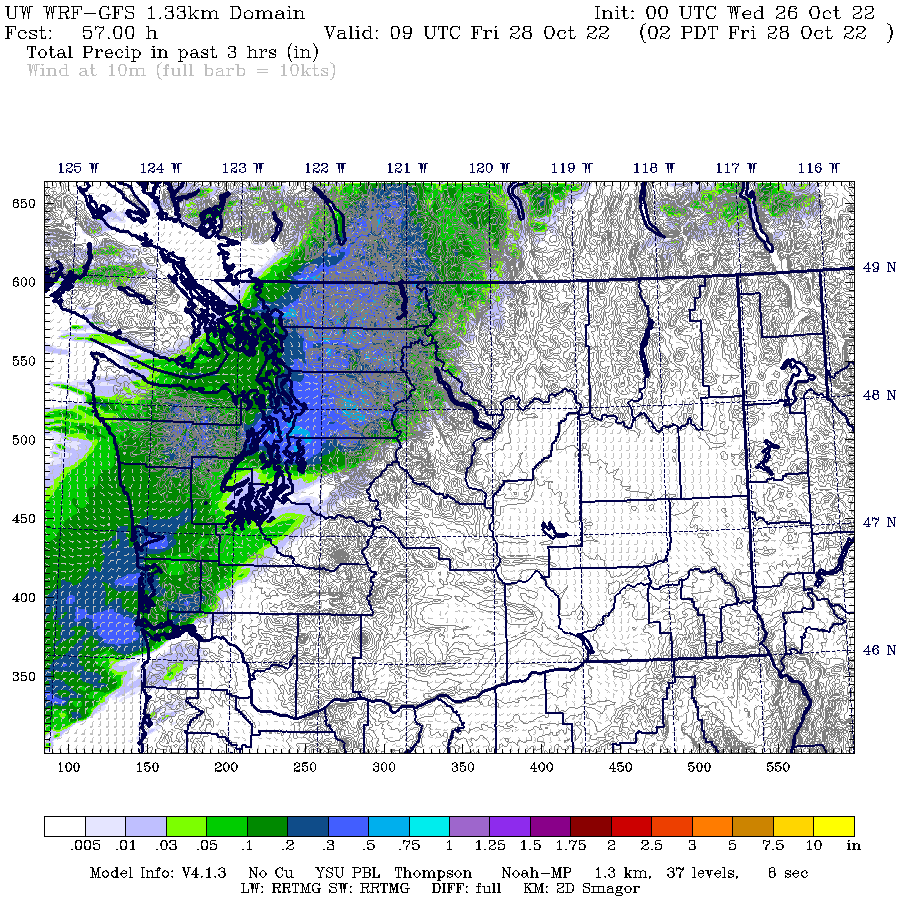 It's not moving particularly fast, but it is moving, and weakening as it travels south. So that make it better than last year's. By Friday morning, the front has pretty much exited BC completely.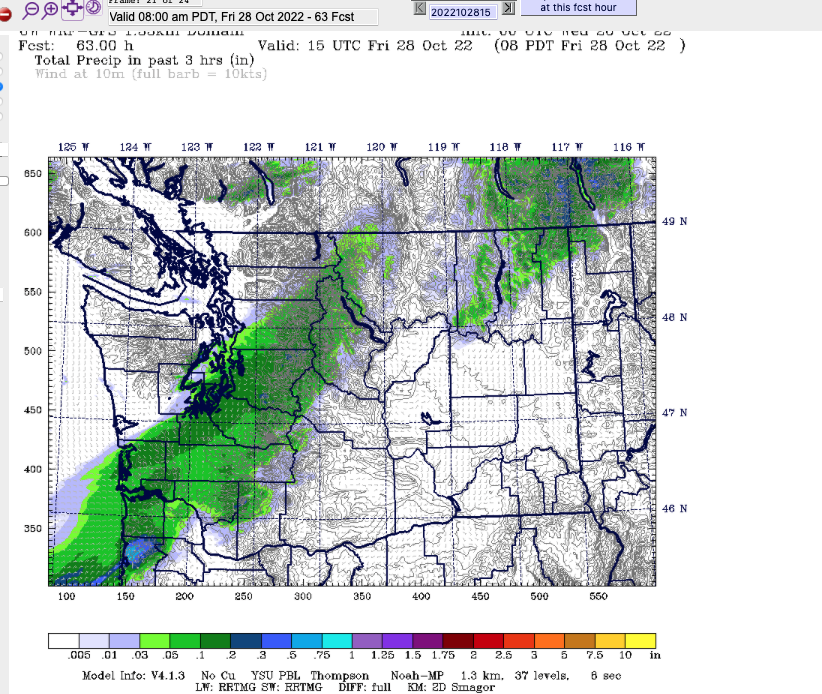 By Saturday we should have received around 20-30mm in Port Alberni.
A break before more rain Sunday
There looks to be another system coming for Sunday. We'll see what the models say on Friday.
Happy Wednesday!