Final final Update – 10AM Sunday – Mele Kalikimaka is the thing to say when it snows the day after Christmas Day.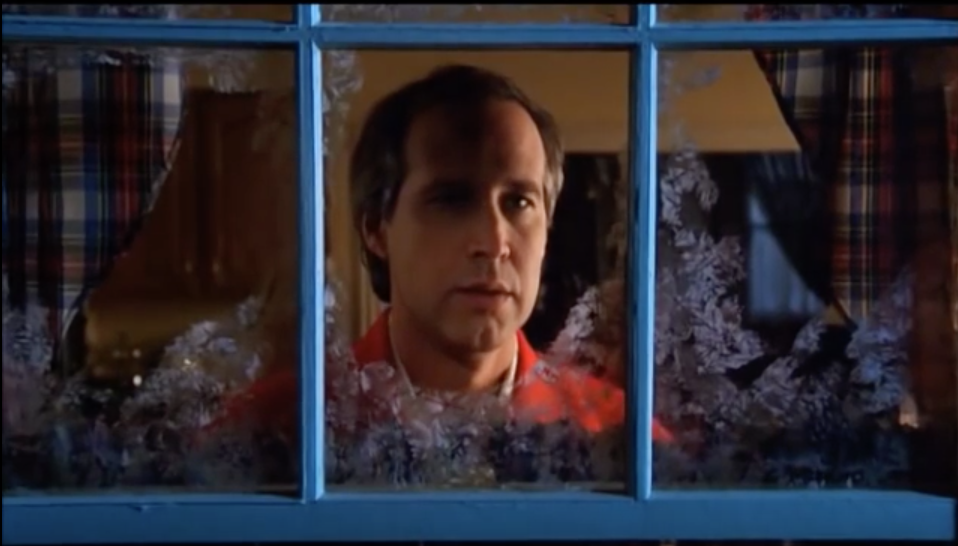 Final final update – 10AM Sunday. Official snow measurement. Drying out Sunday/Monday.
Here's the official Alberniweather ruler measurement! 🙂 8cm. Precipitation should end later this morning and it should be a good day for sliding! Weee! Monday will be dry.
Final Update 6 – 12AM – Latest model run still expects significant snowfall but plenty of uncertainty.
Here is the latest model run from the UWash.  It says up to 5in (10-15cm) will fall on Port Alberni between 1-4AM Sunday.
Environment Canada says 10cm. However, the high resolution Canadian LAM and US HRR say this will all fall as rain. The NAM says 10cm snow. The GFS says 5cm.
So, we're all over the map on this one.  Pick the one you wish to happen, close your eyes, and wake up in the morning and we will see what one is right.
Happy Sunday.
Update 5 – 5:00PM 10cm expected overnight – Special Weather Statement
The new forecast is out from EC and they are calling for 10cm of snow for Port Alberni especially at higher elevations.
After this short break the snow should begin again there is plenty of moisture on the radar.
The main force of rain or snow should start around 1AM tonight but it will snow this evening too.  Here's hoping we wake up to a bunch of snow in the morning!
Update 4 – 1:30PM – A look around the Island and Looking to this evening.
The snow situation is very different depending where you are on the Island. A cruise around the DriveBC Webcams gives us a good indication of how different it is.  Going from North to South, here is Campbell River:
South of Courtenay at Cook Creek:
The Highway 4 and 4A intersection:
The Hump:
And here in Port Alberni.
Currently 0.6ºC and light snow. #portalberni #bcstorm 2cm accumulated. Though nothing on roads. pic.twitter.com/xOsUF7xDVG

— Alberni Weather (@alberniweather) December 26, 2015
As long as the temperature stays below 1ºC I would and if the heavier precipitation comes as expected this evening, then I would expect a lot more white in those pictures in a few hours.  So far though, it seems like Campbell River and Port Alberni are winning the snow sweepstakes.
If you are out of town and planning on returning to Port Alberni today, I would recommend the earlier the better.
Update 3 – 11:30AM – Snowy Forecast Update – Brief Heavy Snow possible on East Island.
Environment Canada has just updated their forecast.  Not quite snowfall warning material, but it's close:
They are calling for 2-4cm today, 5-10cm tonight and another 2cm tomorrow morning.
They have issued a warning for the East Vancouver island area I believe mainly due to the possibility of heavy snow which would reduce risibility significantly.  Accumulation is only 5cm.
9:42 AM PST Saturday 26 December 2015
Snowfall warning in effect for:

Snowfall, with total amounts of about 5 cm is expected.

A Pacific frontal system is bringing snow to the northern sections of East Vancouver Island. Total snowfall amount of 5 cm is expected. Snow will transition to rain later today as temperatures rise above freezing. Poor driving conditions can be expected on the Inland Island Highway.

Be prepared to adjust your driving with changing road conditions. Visibility may be suddenly reduced at times in heavy snow.
Update 2 – 10:30AM – Use Extreme Caution driving in Nanaimo. Freezing Rain Reported.
From Twitter:
#Freezingrain and #snow #flurries at #WWS #Nanaimo this morning. Use extreme caution! #bcstorm pic.twitter.com/aRVDJpTOcI

— Josh Wynia (@wyniasweather) December 26, 2015
Original Post Below.
I will update this post if EC issues warnings or other notable events happen.  Be very careful on the roads, especially on the East Coast check the Webcam link on the side to see the latest Highway 4 and 19 webcam views.
Well, this was kind of unexpected.
EC has just posted a Snowfall Warning posted for the East Coast of Vancouver Island.  They have not yet filled in the details so they must still be assessing the situation.
Here in Port Alberni, the current forecast is for 5-10cm of snow tonight with only flurries today.  However, with the snow falling quite convincingly at this moment.  That may be upgraded.  We'll see.
Why the Hawaiian reference? Well, there's this:
Which shows the long tail of the Pineapple Express affecting us this morning… it has already dumped a fair amount of snow on Courtenay according to Gord Korbis who mentioned the counter-intuitive Hawaiian origins. 🙂
Nice and snowy in Courtenay again @alberniweather THIS is Hawaiian moisture? pic.twitter.com/61yIbQkD2w

— Gord Kurbis (@CTVNewsGord) December 26, 2015
Here is a tweet from someone at Sproat Lake.
It's a boxing day miracle! #BCstorm
1cm #snow on ground, #SproatLake #PortAlberni pic.twitter.com/Na3LMxv5Il

— Jen (@CycloJenesis) December 26, 2015
The Morning Model Run is out, and it has failed.
Here is what was expected for snow, according to the latest UWash model this morning.
Nothing by 10AM.  Wrong.
In fact it wasn't expected any precipitation at all, which is why I slept in. 🙂
However, what it does say is that the precipitation, whatever it is, should continue through the afternoon.
There is also a possibility of windy weather today and through tomorrow.  There is already a wind warning for the North Coast of the Island.
Whether this falls as rain or snow will depend completely on local conditions.  The light flakes falling at 9:30AM are now looking like smaller wetter flakes at 10AM and now big flakes at 10:10AM
The most intense precipitation, is going to be early Sunday morning. And that is when the UWash has expected the most snow to fall at higher elevations expect possibly sea level in the Courtenay area.
Given how close it will be to 0ºC though, this could fall as snow in our area and that seems to be the thought process currently at Environment Canada with their forecast of 5-10cm of snow.
It should snow or rain pretty hard all morning Sunday.
Times to expect snow/rain and other models.
Here are some other models thoughts on the matter they also give a good indication on when we can expect something to fall from the sky. 🙂
Latest nights Canadian High Resolution Local model has us with temperatures just below 1ºC and a mix of rain and snow.  This could easily fall as all rain or all snow.
The low-resolution (less accurate) Canadian GEM model goes all snow.
The super high-resolution rapid response and very local US HRRR model has totally failed this morning both for temperature and thus type of precip and precipitation amount.
This morning's US NAM model run seems to have captured the situation the best so maybe look to it for a good idea on what will come later.
The US GFS also seems to have got it, it's a little colder, so more falls as snow.
The East Coast is likely going to get a lot more of this snow than us, and particularly in the Courtenay area.  If you are out shopping this morning or tomorrow for Boxing Day, please take care and check the webcam page for the latest images from DriveBC.