May Long Weekend Forecast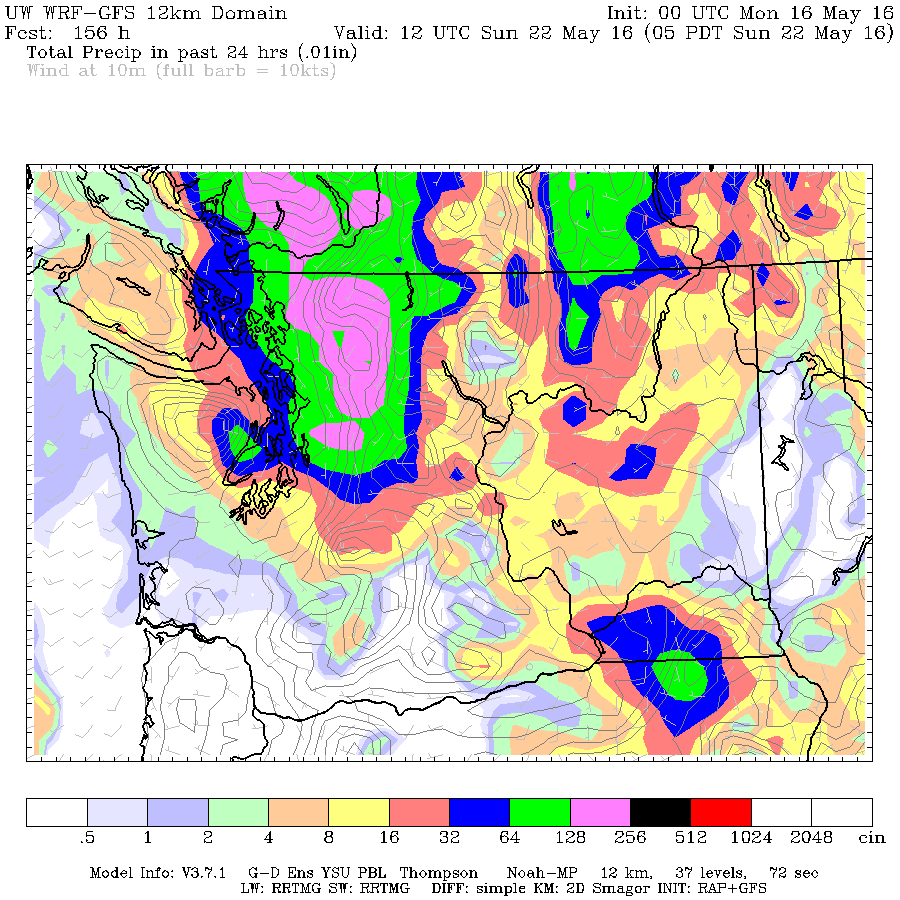 Well here we go with the 2016 May long weekend forecast!  Apologies for the lack of updates this week as I have been at a conference.
There will be some showers today (Thursday) but lets focus on the weekend!
Friday – Showers in Afternoon, ending before Sunday
Showers will start first on the South Island around noon as you can see below.
Showers will shift to the West Coast by the evening (before 5PM) with strong showers (possibly thunderstorms?) near Bamfield.
Things should clear up before sundown which should make for good campfire time in the evening and night.
Saturday
Saturday looks like the best day of the weekend.  It should be dry across the whole Island for the whole day.
It will also be warmest in the Valley and on the East side of the Island on Saturday with temperatures up to 22°C.
It will be much cooler on the West Coast of course.
Sunday Mostly Dry
There is a slight chance of showers popping up here and there on the Island particularly later in the afternoon.
It will not be quite as warm with temperature unlikely to rise above 20°C.
Monday morning showers.
Finally on Monday there will unfortunately be some showers focused in the morning but they will be focused only in the Valley while the rest of the Island will be dry.
Have a great and safe weekend!
Next post will be on Tuesday 🙂