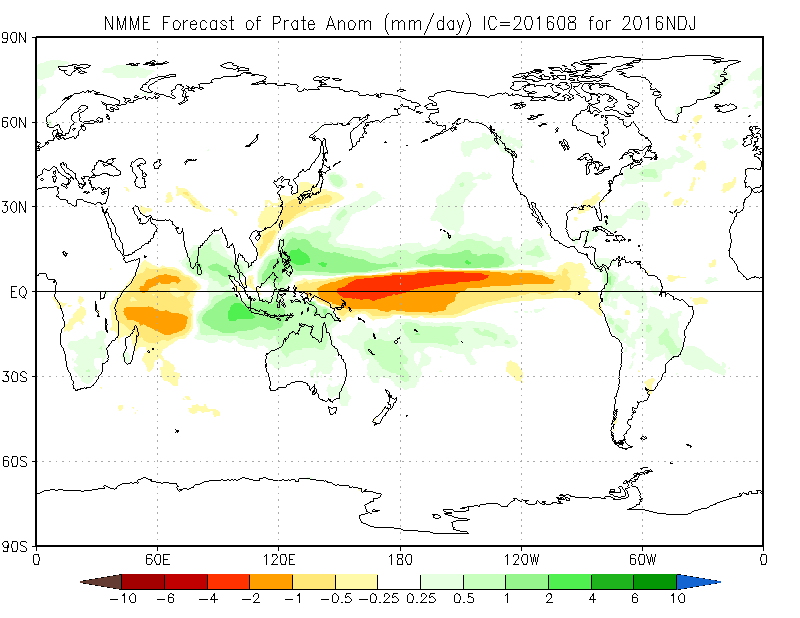 A very average July.
Again compared to last year's extreme heat and fire dangers, particularly in the early part of the month, this past July seemed quite dreary and cool in comparison.  But the numbers tell a less pessimistic story.
The temperatures were very close to average for the month and the amount of precipitation was actually only about half of our normal.
The normal-ness was emphasized by the fact we only set one short-term record at the Airport.  It was for a new low on July 10th of 7.0ºC.  That was nowhere near the all time low for the day of 3.3ºC set in 1921.
So in all, it really was just a pleasant month of July even if it wasn't perfect.
Fire and drought conditions are pretty good across the province for this time of year though we do have what looks like some drier and warmer weather setting up for the next two weeks.
Both the Autumn and Winter outlooks are below as well.  Might be a little stormy?  Make sure you check it all out.
Hope you are enjoy your August!  Regular updates will begin again next week!
---
Drought Conditions lessen.
This is just a snapshot in time but streamflows have generally improved across the Island compared to last month thanks to our recent rain.  The exception is in the Tofino/Clayoquot area.
Last Month
The East and South Island are now in Level 3 Drought condition while the West is in Level 2 which is good news.
Last Month:
Things have generally improved across the Province as you can see in the chart below.
---
Wildfire Situation
Here is the current BC map as of August 10.  While we are higher than we were this time last month, we are still only in the moderate range after having a little time in the high and nearing extreme.  Expect it to go back to high after the next few days.  Generally the province looks pretty good for almost mid-August though the Central and northern Interior but could go bad if it heats up.
The current  National Map as of August 10.  The drought in Southern Ontario is reminiscent of our drought last year.  Alberta has got soaked but the NWT is still vulnerable.
---
16 day Outlook — Gradually warming and dry.
Here are the 16-day GEPS consensus graphs from SpotX.  It is looking dry and warm and pleasant with a good amount of clear skies but watch out at the end of the month! Some serious uncertainty there. 🙂


---
El Niño Discussion from June 9: (new forecast expected next week)
Here is the latest El Niño status bulletin from the NOAA released July 14.
La Niña is favored to develop during August – October 2016, with about a 55-60% chance of La Niña during the fall and winter 2016-17.

ENSO-neutral conditions were observed during the past month, as indicated by near-to-below average surface temperatures (SST) across the eastern equatorial Pacific Ocean (Fig. 1). Atmospheric anomalies over the tropical Pacific Ocean also indicated ENSO-neutral conditions. The traditional Southern Oscillation index was slightly positive while the equatorial Southern Oscillation index was near zero. The upper and lower-level winds were both near average across most of the tropical Pacific. Convection was slightly suppressed over portions of the western tropical Pacific and enhanced over part of Indonesia (Fig. 5). Collectively, these atmospheric and oceanic anomalies reflect ENSO-neutral conditions.

Overall, ENSO-neutral conditions currently prevail and La Niña is favored to develop by August – October 2016, with about a 55-60% chance of La Niña during the fall and winter 2016-17 (click CPC/IRI consensus forecast for the chance of each outcome for each 3-month period).
Three-Month Forecasts 
North American Multi-Model Ensemble (NMME) 3-month Temperature, Precipitation and Sea Surface Temperature.
The Temperature anomaly for the next 3 months. The model just updated today for August.  So we are looking at the official meteorological fall period of September, October, November below.  We can see generally warmer than normal conditions.
Here is the Precipitation Forecast for the next Fall.  Similar to the temperature predictions, the models are staying pretty consistent with the precipitation predictions as well as we move into the late summer/early fall months with near normal precipitation across all of Canada.
You can see below that the forecast is for slightly rainier than normal as possible to August/September/October that showed normal.
This either means a change in the models or that November may be particularly wet.
Global seasonal forecasts
Global Temp and Precip Spring, Summer, Fall and/or Winter forecast from current and last month runs. Only 1 of 2 seasons are within the forecasts in any given month.
This months forecasts: Fall 2016 and Winter 2016
Fall 2016:
As it was last year, the new run for the Northern Hemisphere Autumn period is interesting in how it has changed.  Two main features stand out.  The cool waters of La Niña are a little more pronounced but mostly the same. The northern Hemisphere in general looks to have shifted to the warm side with much warmer conditions in the NE Pacific and Gulf of Alaska and Pacific North West in particular which would potentially impact our weather.
On the precipitation front globally, there is not a large change from the previous month's predictions.  The biggest change does seem to be in the Pacific Northwest with more precipitation than normal now predicted.
Winter 2016
Winter 2016 looks warmer than normal again particularly in the high Arctic north of Europe.  Notably though the model has backed off a bit on the warmth in Eastern North America and much of Central Asia.  While the Southern Hemisphere is generally under normal temperature for their Summer except the waters between Australia and New Zealand.
Precipitation has not changed much but it does look suspiciously like a zone of wetter than normal very near the traditional "Pineapple Express" track.  This could signal stormy wet conditions for us.



Sea Surface Temperature next 3 months
Predictions for Sea Surface anomalies have not changed much.
Last months' forecasts.
That's it!
---
Monthly Timelapse Video
Monthly video unavailable see all days here:
https://www.youtube.com/user/alberniweather/videos
---
Daily records set this month at the Airport (and compared to other stations* for "All Time" since 1900)
One new Airport low.
*Short Term (since 1995) Airport Records are compared to the 30+ year weather stations of record since 1900 (1895 for rain) at Beaver Creek, Port Alberni "City" and Robertson Creek.  Note that records pre 1950 may be more likely to over-estimate high temperatures.
---
April 2016  

Minimum

, Mean, and 

High

 Average Temp and Total 

Precipitation
Alberniweather: 13.9º C, 18.6° C, 24.5º C, 10.9 mm
Alberni Elem. School : 13.6º C, 18.5º C, 24.0° C, 33.0 mm
Maquinna Elem. School: 13.3º C, 18.1º C, 24.1° C, 19.0 mm
Neptune Canada Station: 13.8º C, 18.3º C, 24.2° C, NA
Nick's Station (Maquinna area): 13.2º C, 18.2º C, 22.6° C, 15.4 mm
Overall City Average: 13.6º C, 18.3º C, 23.8º C, 19.5 mm
Environment Canada Airport* : 11.4º C, 17.8° C, 25.2º C, 16.6 mm
1981-2010 (Rbrstn Creek): 10.9º C, 18.3º C, 25.6° C, 31.0 mm
* Airport Missing two days in report – overall average calculated from CSV file. High/Low taken from incomplete summary report.
---
Differences from Normal
City Temperatures:
+2.7° C, +0.0º C, -1.8º C
Official Temperatures:
 +0.5º C, -0.4º C, -0.4º C
City Precipitation:
 -11.5 mm (62.9% of normal)
Official Precipitation
 -14.4 mm (53.5% of normal)

---
Amount : Normal Days : Days This Month
>= 0.2 mm: 8.1 :  8*
>= 5 mm:  2 : 1
>= 10 mm: 0.8 : 0
>= 25 mm: 0.12 : 0
* 6th and 8th day missing from Airport Record.  Other stations recorded 0 for 6th and <5mm for 8th.
---
Comparison to recent months of June at Alberniweather