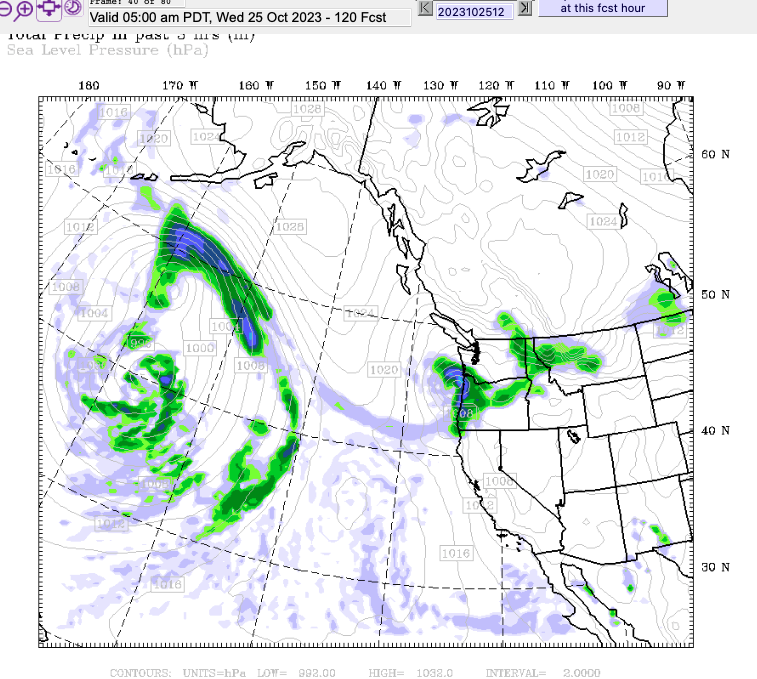 Alberniweather received 90.9 mm
Since October 13th, Alberniweather recorded just over 112 mm of rainfall, most of that fell in 3 days (text data).
Oct 16: 12.4 mm
Oct 17: 24.4 mm
Oct 18: 54.1 mm
Storm Total: 90.9 mm
This compares to 108 mm at the Airport over the same three days.
Drought isn't over.
It might feel like it's over, or seem like it should be because the lakes have filled back up, but it takes time for the rest of the landscape to soak up that water and recover from our extended drought.
The normal amount of rain for October (Robertson Creek 1971-2000) is 210 mm, however, if we look at the entire year, the normal for January through October is 1374 mm but we've only got about 800 mm. That's 500mm less than normal. And of course, this isn't like a budget… if we ended up getting an extra 500mm in the next two months on top of our normal precipitation, we'd have a major problem on our hands. 🙂
Calm next few days – Showers
The good news is we're going to get a break from the rain. Our region of the Pacific is pretty quiet. The small blob of green off the coast in the picture below will approach early next weekbut is expected to only brush past Vancouver Island and go down to Washington/Oregon.
Below is the same blob as it moves into Oregon next Wednesday morning, leaving the BC coast mostly calm.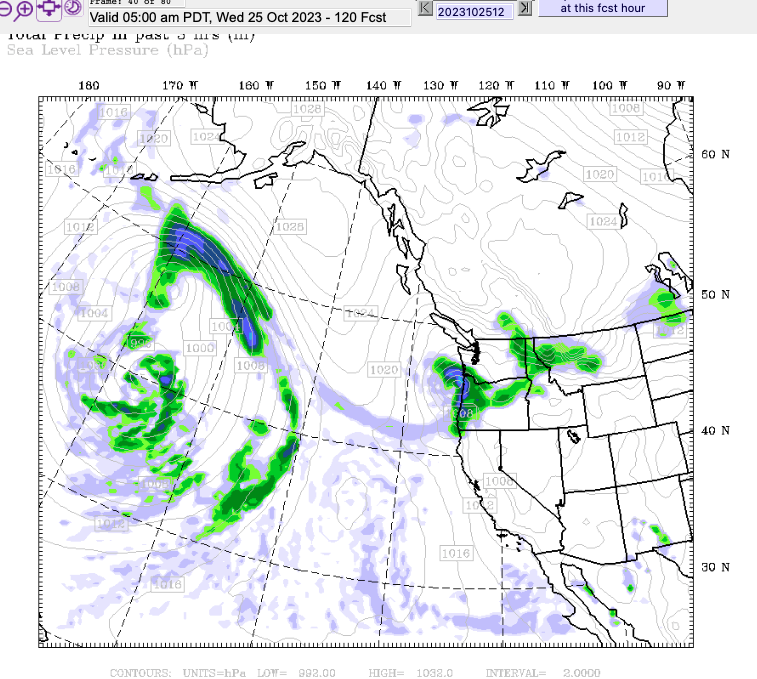 Enjoy the weekend!
I've been working away on the webcam and associated functions. The page, live video, images, and timelapse videos are starting to come together. You can see them on the Webcam page above the highway cams.
Have a great weekend!