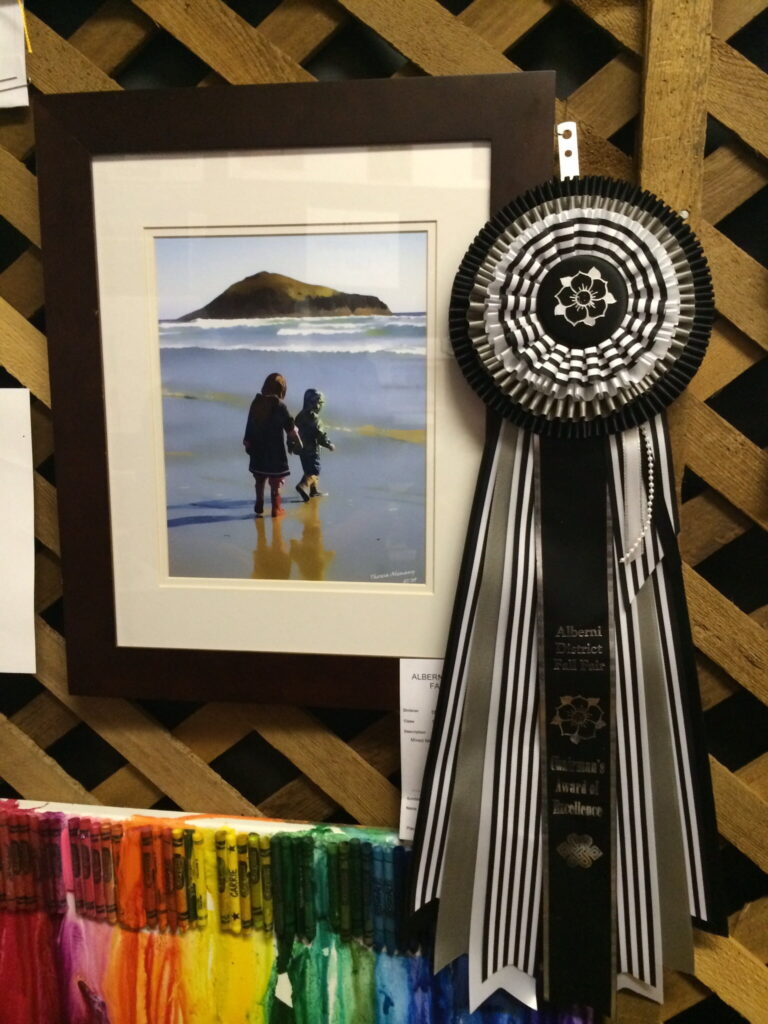 A short update today as Things are a little crazy with work, fall fair and everything else! 🙂
It's ok though because the forecast is really easy! It will be sunny today, tomorrow and Sunday. It will be hottest on Saturday. There will be a bit of a break on Monday but then we should get back into clear weather for next week.
Next post will be the August look back and a look at the fall and winter and El Niño.
In the meantime, have a great summer, come say hi at my booth at the front door to Glenwood and check out everything the fair has to offer!

I'm especially proud of my wife Theresa who won a chairman's ribbon for her photo-art! Yay Hun!

My daughter won a first place for her wristband art


and Josh won first place for the water bomber he and his grandpa and dad built a couple years ago!

So there's my unapologetic proud husband/daddy moment. 🙂
And oh ya…. Giant Donairs filled with people!! 🙂

Have a great weekend at the fair! Hope to see there! The weather is quite fair! Need suntan lotion to cover my lack of hair!
😉