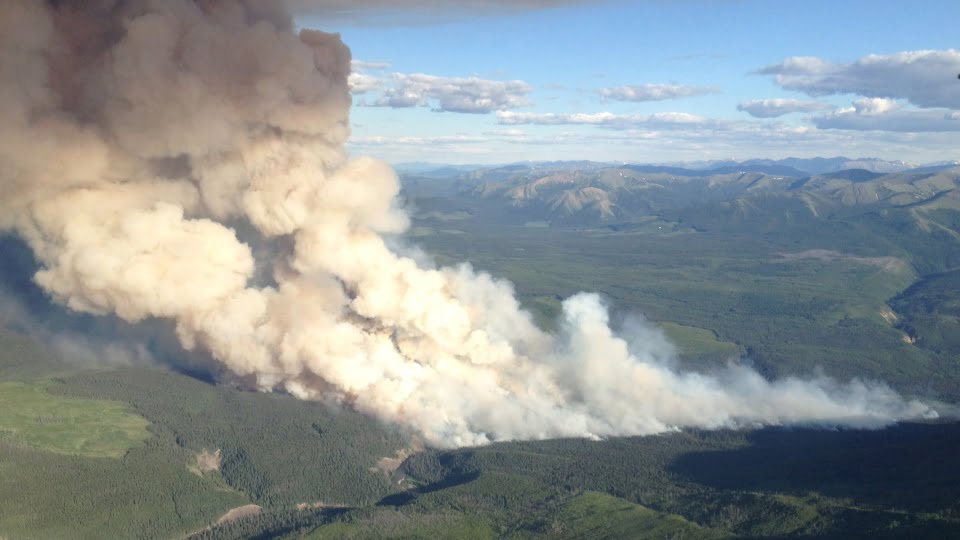 Open Burning Ban in Effect in and out of City
(the banner image is of a wildfire in Alberta)
The forecast remains hot and dry through the weekend until at least Monday or Tuesday.    And the Forest is hot and dry too.  Our area is currently at Moderate fire risk level as is most of the province.  We are forecast to go to High fire risk by this weekend.
As of Wednesday at Noon, there is an open burning ban on Vancouver Island outside the "fog zone" 2KM from the West Coast beaches.  "An open fire, excluding a campfire, that burns piled material no larger than two metres high and three metres wide, or grass over an area less than 0.2 hectares (2000 square metres) in size"
Within City limits of Port Alberni there is has been a similar open fire ban since April 15th.  Propane, natural gas, or briquette type fires are fine but you should check with PAFD (250-724-1351) if you aren't sure.  Both bans will be in place until October 15th unless announced otherwise.
Continued Heat through Weekend
Our incredible stretch of warm, dry and sunny weather is going to keep on going.  I have not looked at the data closely yet, but my feeling is May will end up being abnormally dry and warm.  Mt. Arrowsmith looks like it would in August of a normal year, and the lakes and rivers are the same.
Water restrictions have been put in place in most communities on Vancouver Island but not in Port Alberni yet.  However, I would expect that to happen relatively soon… any water conservations measures you can voluntarily take would no doubt help.