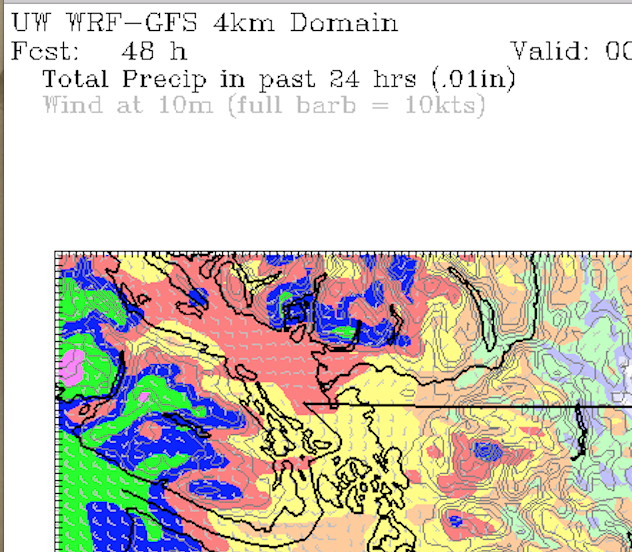 It is officially Fall!  The equinox is today.  And it is going to be a beauty once the low cloud clears again.
(For those subscribed by email, I have a message for you at the end 🙂
We should get up to a pleasant 22ºC or so in the sunshine.
Friday will bring some rain…. below is the progression, showing every six hours starting 5PM today and 5PM Friday, of the band of rain as it approaches and hits us.
So the rain will begin before 5AM Friday morning and continue all day until it starts to clear after 5PM Friday.
Total Rain from 5PM-5PM Thursday/Friday: up to 8mm with 16mm possible nearer the mountains.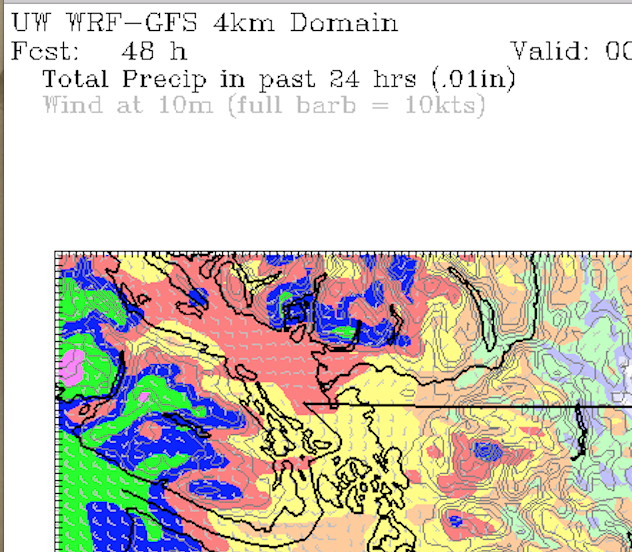 Saturday and most of the beginning of next week should be OK.  There is a system headed for the north coast on Sunday morning but it should not send much our way.
That's it!  Happy Fall! 🙂
Email Subscribers:  If you are not getting this post via email, please send me your email address and I will personally send you all an email whenever I make a new post.  I think I have the subscribers list and will be sending this post by email as well but just in case you don't get it, email me at alberniweather@gmail.com and I'll make sure you get it!