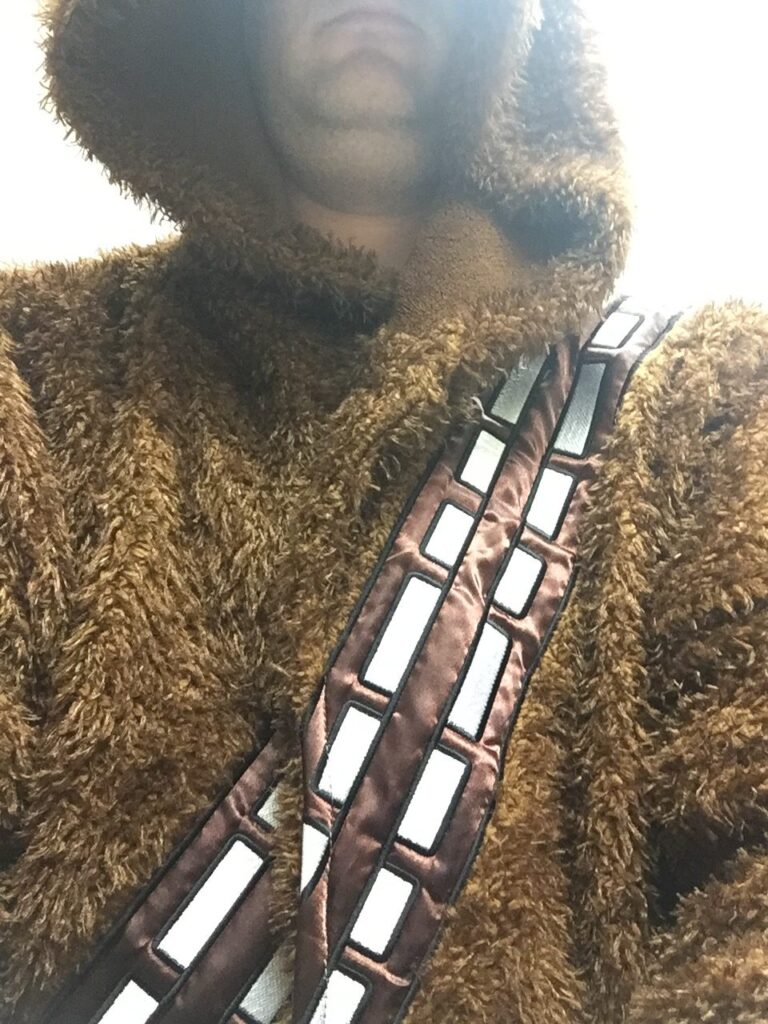 Updated 12PM – See Update below! All Dry!
Here's your Halloween Trick or Treat Forecast!
But first, if you have not already, this is your last chance to get your guess in (or change your guess) for the First Snow Contest!  CHEWBACCA SAYS GUESS NOW!  ALWAYS LISTEN TO CHEWIE! :=D
Halloween Trick or Treat Forecast!
It is a soggy start.  Sorry about that.  But the good news is that if it does rain, it should only drizzle, so the you might not even need an umbrella if the kids are running hot from house to house anyway 🙂
There will be a chance of drizzle all day but what we'll focus on is from 4PM to 8PM.  Prime trick or treating time!  It looks right now like the later the better.
I will update these images if they change with the 11AM forecast model.
The latest model update at 11AM has no drizzle hanging around… everything is dry!  Lets hope it's right.
3-4PM Monday – Dry
4-5PM Monday – Tiny hint of drizzle.
5-6PM Monday – Dry
6-7PM Monday – Dry
7-8PM Monday – Dry
Please stay safe out there.  Carry a flashlight and if you have pets, please keep them indoors.  There will be plenty of fireworks out there.
HAPPY HALLOWEEN! 🙂