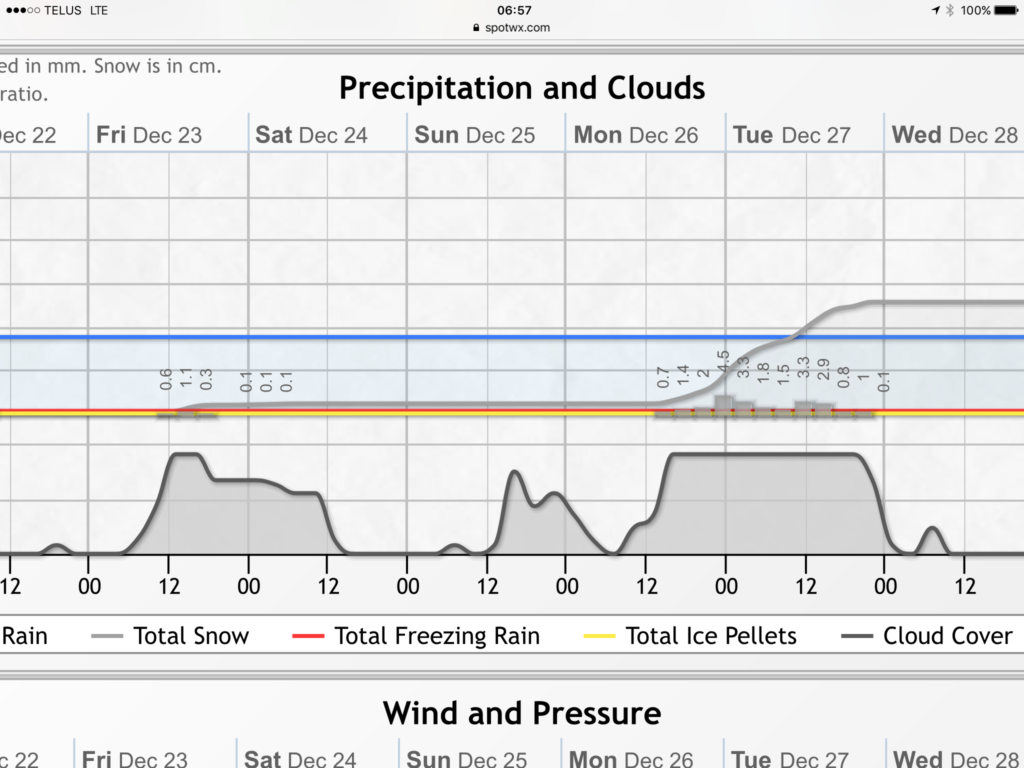 Winter began today at 2:44AM PST. With some snow still hanging around and now a chill back in the air this morning it definitely feels like the season.
You may be wondering whether it will feel any more like the Christmas season this weekend?  EC has a chance of "rain or snow" for Christmas Eve, which is pretty exciting, but remember their order matters… "rain" is first, so is most likely.  But lets have a look at the forecast anyway, we can dream!
The UWash model currently has no precipitation at all over Christmas Eve.
The latest run of the Canadian Model is also devoid of precipitation on Saturday/Sunday. (Notice the snow on the 26/27th though!)
And similarly, the US GFS model is dry… though if you look really close, you can see it predicts 0.1cm on Christmas day.  Which amounts to a few flakes! That would be ok right? 🙂
So don't get your hopes up for a white Christmas but hey, you never know. And Christmas Eve Day actually looks sunny, so that will be nice.
Before we get there we have some more rain coming our way tonight.
I will have one more post on Friday and then I will take a break until at least Boxing Day when we get a good look at the possible snow on the 27th.
Happy Solstice!