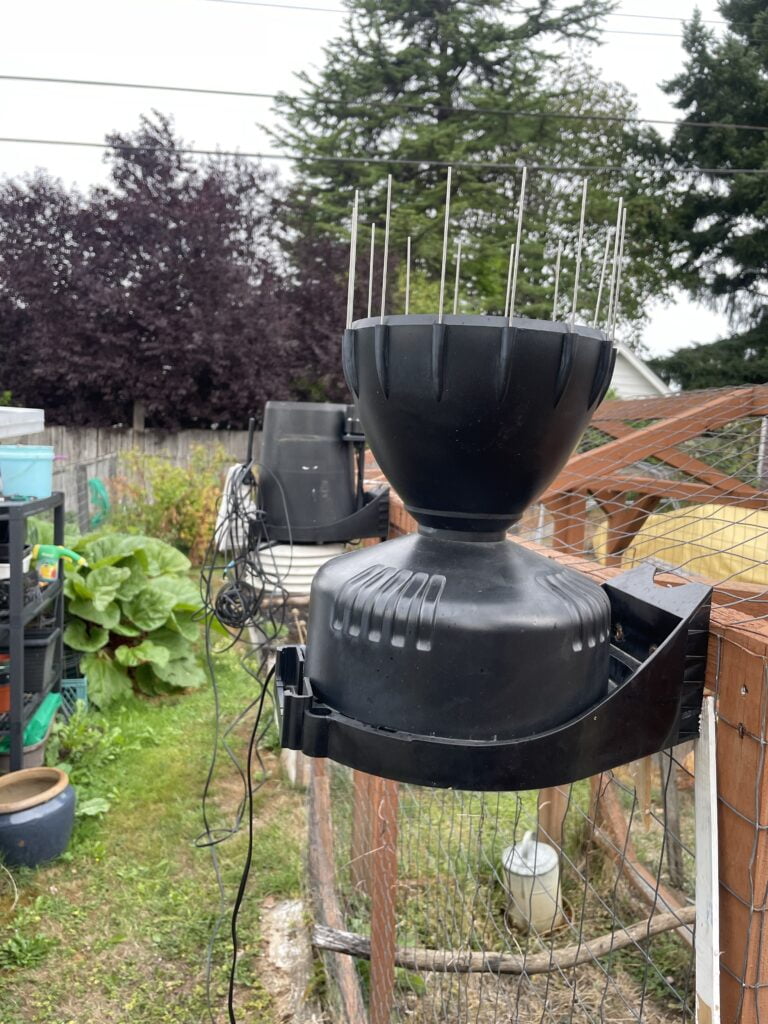 New Sensor Location
Happy August everyone! We will get a bit of a break from the sunny weather today and will enjoy some cool and even a little rain!
An important bit of news for the station. I have moved most of the sensors off of our shed where they have been for many years. We will be taking down the shed, so the first step was finding a new place for the temperature, humidity, barometer, solar and UV sensors as well as the rain collector.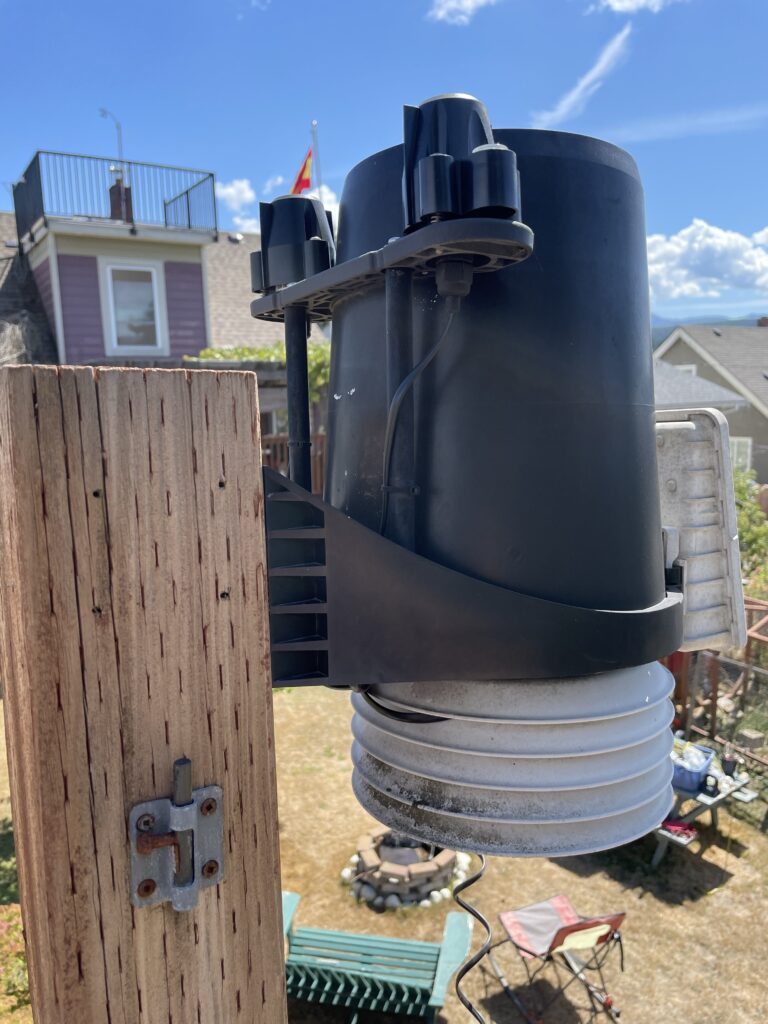 I chose our chicken coop. I don't believe there will be significant changes in readings compares to up on the shed but the temperatures might be a little warmer as it is more protected from the wind. I will put the station back up on the new building once it is built but that likely won't be for at least a month, if not next spring.
Note: the Wind sensor (Anemometer) has not changed. It remains over the top of the house.
New Signal Weather Geek Group
In addition to social media on Mastodon I thought it would be fun to have a slightly more close knit group for fellow weather nerds in Port Alberni and on Vancouver Island. I've made a group on Signal. You can join it if you have Signal on mobile here.
If you have your own station, do your own weather forecasting or are just super interested in weather things in Port Alberni and around Vancouver Island please do join in!
Warm Weather Returning
Don't expect today's rain to continue. Unfortunately it has only been about 0.3mm worth so far on this station. (In the new location). We will get back into the 30°C weather for Friday and the weekend with the hottest day on Saturday.
Make sure you go check out the OldTimers Baseball Championship at Rec Park! Just like the old days!
Also make sure you vote for Sproat Lake as the best lake in B.C.! It is in the final!
Next post will be the July 2023 summary!