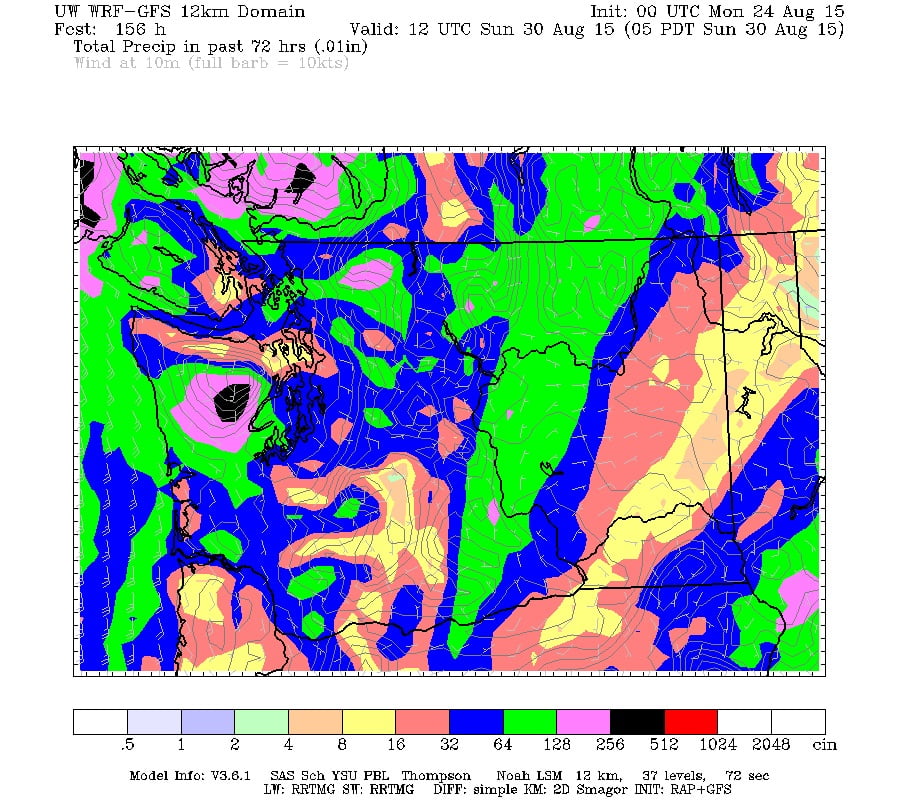 Another pleasant weekend has passed.
The mornings are definitely getting cooler, we got down to 7°C at the Airport this morning, and the sun is getting up later and going to bed earlier too.  All signs of fall approaching… And fall may be approaching in the form of a big fall storm.  Keep reading.
Here is the look at the next three days of precipitation out to Thursday morning… nothing happening.  It will remain dry and warm.
And then here are the 3 days after, from Thursday to Sunday morning…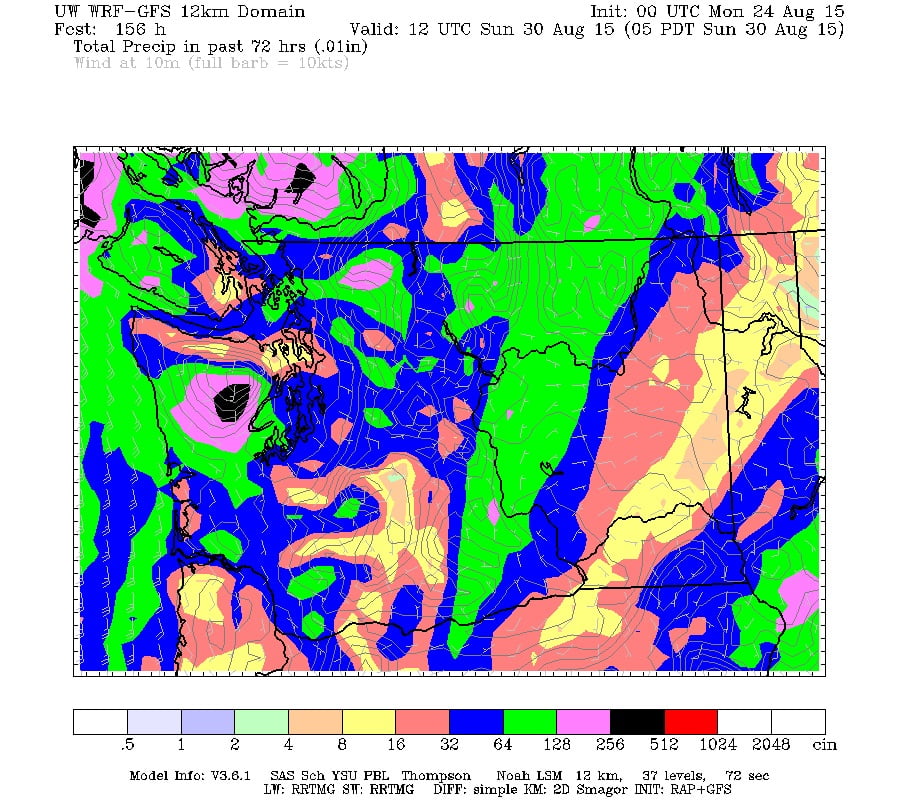 Quite the dramatic shift!
While UWash has us avoiding the strongest of the moisture (and look at the sry spot near Duncan!), other models do not. Below is the Canadian long range forecast showing up to 90mm falling by Tuesday next week. (And windy on Monday too).
Here is the US GFS predicting up to 60mm by Monday and stormy gusts up to 50kph on Saturday.
And here is the multi-model consensus showing up to 70mm by the middle of next week and 100mm by Labour Day.
So the models all agree.  The weather is about to change, and in a pretty big way.
It is still too far out in the forecast to give specifics on timing and amount.  These forecasts will change and the systems producing this moisture are not very organized, they saeem to be kind of sliding past us down the coast rather than hitting us head on.
But obviously the computers have a very wet few days coming our way starting around Friday and lasting through Wednesday next week. It goes without saying that this could break our drought… but if we simply get a massive deluge for a few days followed by another 2 months or more of dry and heat thanks to El Niño and the blob, then where will we be?
Stay tuned.