First Day of Spring! Sun continues to Friday. Sea Ice disappearing in Bering Sea – And a huge Meteorite explodes.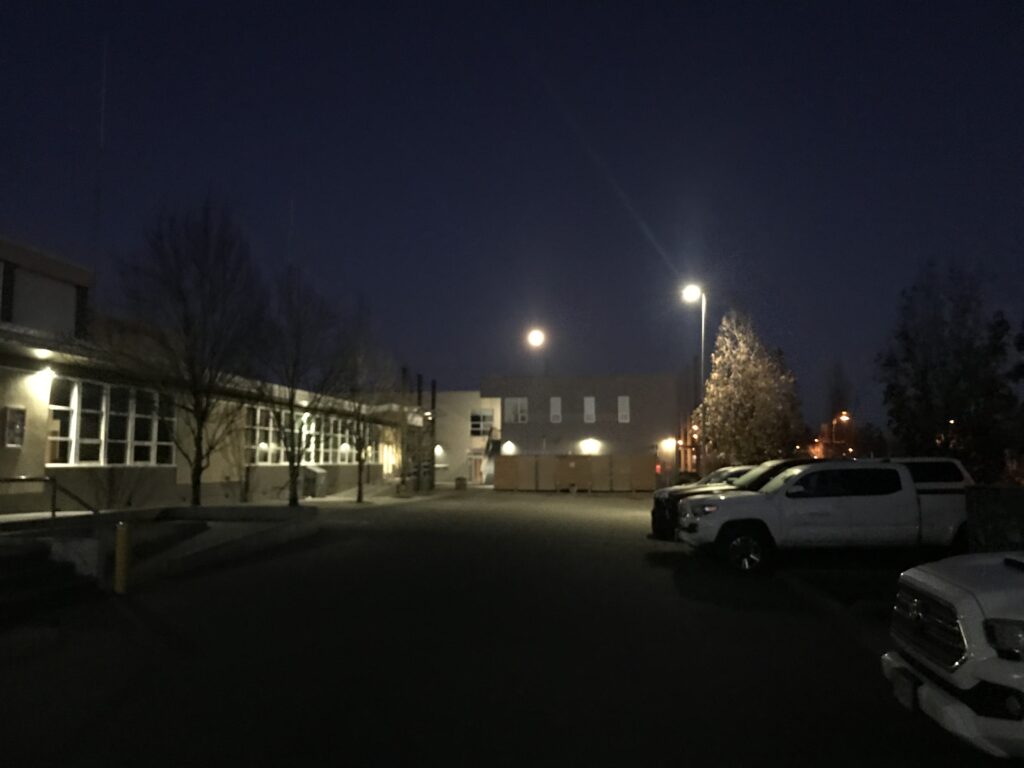 The moon was super bright in the sky this morning! The equinox occurs today at 2:58PM. Hello Spring!
We have broken or come near to breaking records for all the warmth in the past 3 days. The sun will continue Wednesday and Thursday but we should not reach over 20°C as have the past two days.
If you were lucky enough to be on the West Coast yesterday (as my kids were with their grandparents for spring break!) you would have been in for a rare treat with Tofino claiming the hotspot in the country with 23.5°C under sunny skies!
There will be a brief interruption starting Thursday with clouds coming in in the evening and showers starting on Friday night as a weak system moves through. Below is the progression starting with the system approaching between 2-5PM Friday afternoon, showers in the 5-8PM period across the Island and then things tapering off overnight.
Showers will linger on the West Coast of the Island through Saturday but should clear elsewhere.
Bering Sea ice trending to zero for last month of Winter.
We know that sea ice in the Arctic is on a major decline as the Arctic warms much faster than the rest of the planet. This is affecting day-day and month-month weather patterns thanks to changes in the Jet Stream. Yesterday I saw a nice chart showing sea ice trends in the Bering Sea dating back to the 1850s reconstructed from ships logs and other pre-satellite source.
The Bering Sea seems to be the first major region of the once reliably ice covered Arctic to be giving up its ice very quickly in a winter month.
As you can see, (graph reproduced below) February used to be a month where ice coverage measured between 600,000 and 1 million square kilometres of ice. Since the turn of the century we are dropping very rapidly toward zero. In 2018 there was just over 200,000 km2 of ice on average and around that again this year.
That is a loss of ice of about 400,000 km2 to 800,000 km2. In comparison, the province of B.C. is 950,000 km2.
If a meteor explodes over the sea does anyone hear it?
There is more news from the Bering Sea too… a large meteorite exploded with the force of 173 kiloTonnes on the 18th. It was noticed by researchers and by satellites.
And just for fun, here is a video from the Bering Sea coast.