BCWS and Valley Fire responding
A quick note, unless you were in your basement, you probably noticed the airplane buzzing the City about an hour ago. That was a BC Wildfire Service Conair plane dumping retardant on a fire near the Alberni Landfill. Here is the BCWS page for the fire. It is listed as 0.3ha. More details at the AV News.
Unfortunately my view of the fire was blocked by some neighbourhood trees (that's ok, lots of birds nest there! :))
Details are sparse at this time so I'll leave it there. Obviously it was human caused in some way but we won't know how exactly until the Fire services let us know. For now it looks like things are getting under control. PAFD is there and likely the other stations as well.
Here's a picture from a better vantage point near Rec Park.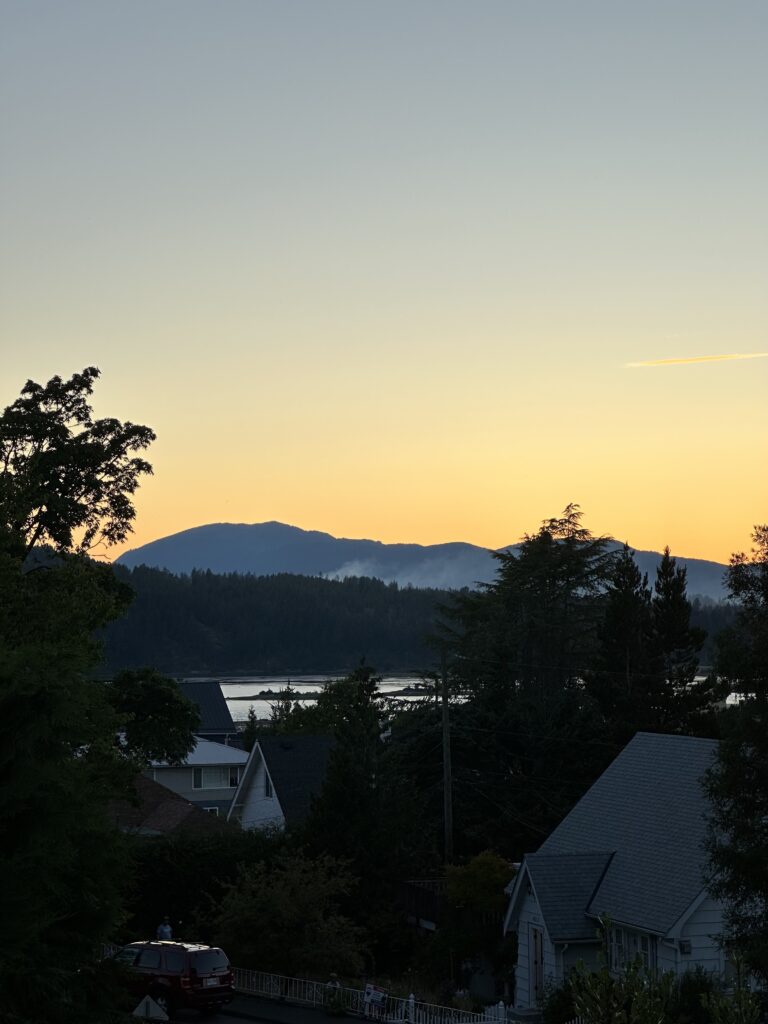 If you have anything to share or add don't hesitate to get in touch:
Comment below or join in the conversation at: