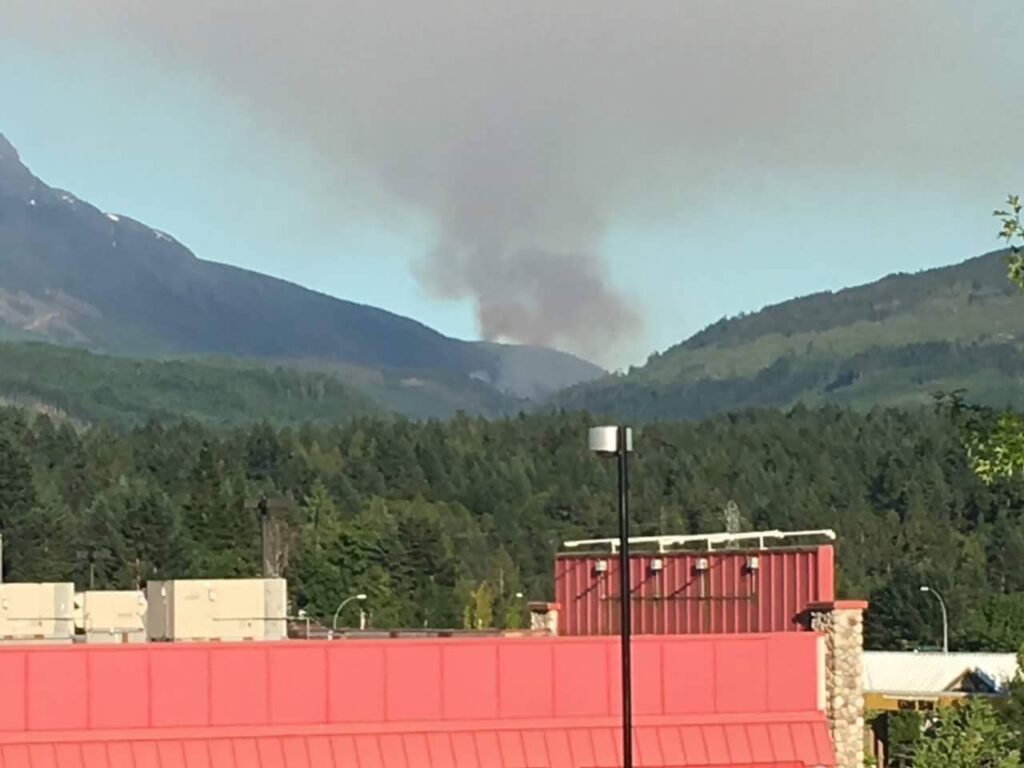 Update 4:45PM
Some new picture from Justin Fraser.  He says they are working on containing it. No update on the bcwildfire site.
We hit a high of 33.5°C at the Airport so far and 33.7°C at Alberniweather.
Update 2:30PM
I have not received any new information on the fire.  The Air Quality has improved as well as the smoke and clouds have cleared some.
Update 10:30AM Saturday
The smoke isn't so thick that is impacting the sun too much so we are likely to still reach the low 30s today. That said, Air quality is an issue. The fine particulate counts went down over night but are now elevated again at 16ug/m3.
I woke up earlier this morning around 6AM and took a snapshot of the view in the cool of the morning.  The smoke was low in the valley. But we couldn't smell it here.
Now the sun is higher, the fire likely more active, and the smoke a little more dense. We can smell the acrid smell in the air.
The fire is still listed as 20 hectares on BCWildfire.ca. The AVNews reports 26 personnel will be on the fire today. Lets wish them speedy work.
Update 10:40PM Saturday
The smell of smoke is in the air and elevated levels of particulate are being detected at the Air quality station.
Port Alberni showing the effects on the (new! Mobile friendly!) air quality website.

Update 10:00PM
Thanks to Justin Fraser for the update. 6 aircraft have been on the fire including 3 helicopters. 15 personel. The fire has subsided a little but is not out yet.
Now 20 hectares according to BC Wildfire.
Photo by Mr. Fraser below was taken at about 8:30PM tonight.
Update 9:30PM
Smoke appears to be dissipating.  There are apparently more than one air tanker and helicopter assets on the fire.
Below is a picture provided by Emma Jokinen of the beginnings of the fire.
Update 9:20PM
New picture from my doorstep as the smoke spreads out.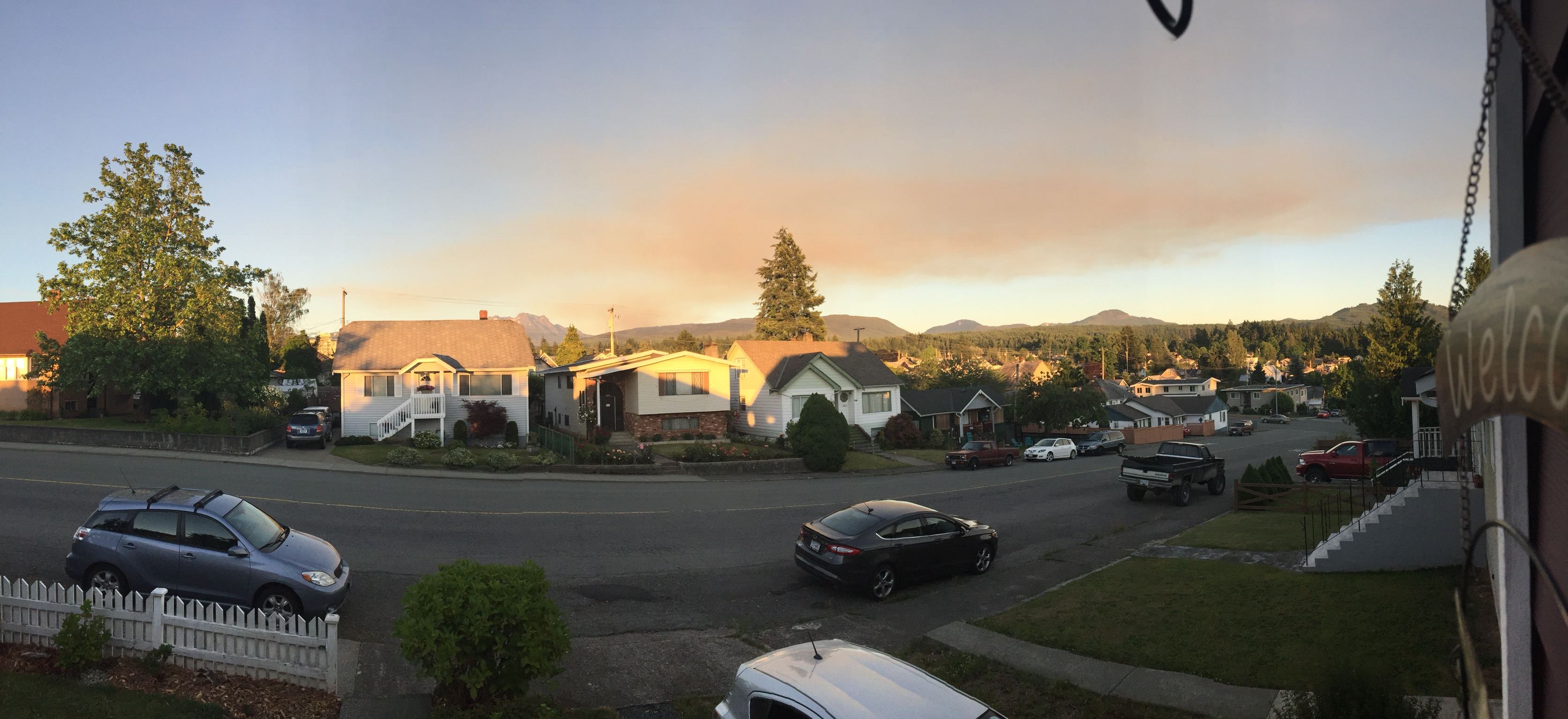 A fire has started on the Cameron Main logging road. It is currently 0.3ha and person caused.
E
I was headed back from Nanaimo so detoured down to Cmaeron Main from the Hump.
Passed two fire trucks… one very old one headed up there, and another was broken down on the side of the road.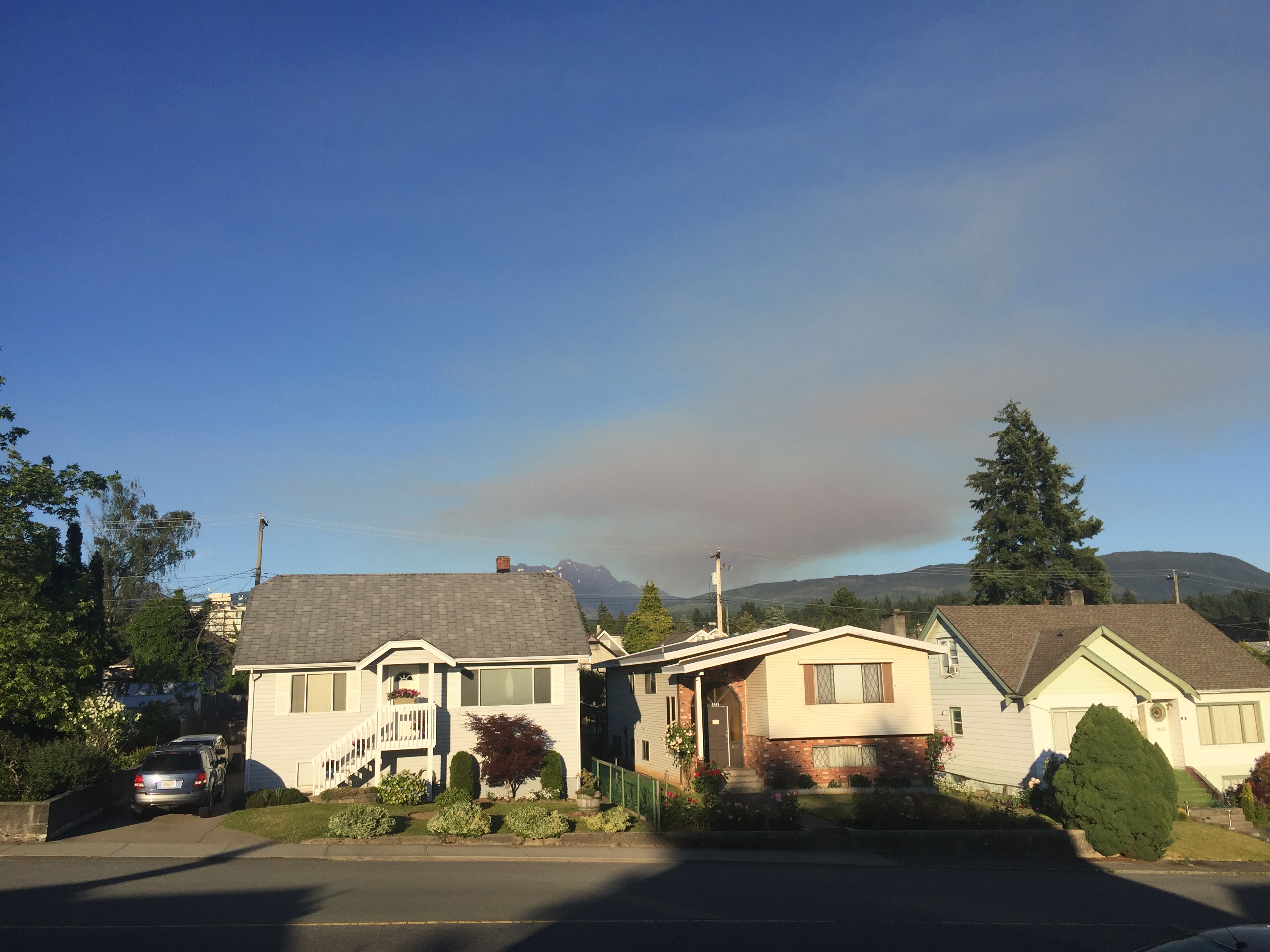 View From town
There were actually two fires in the region.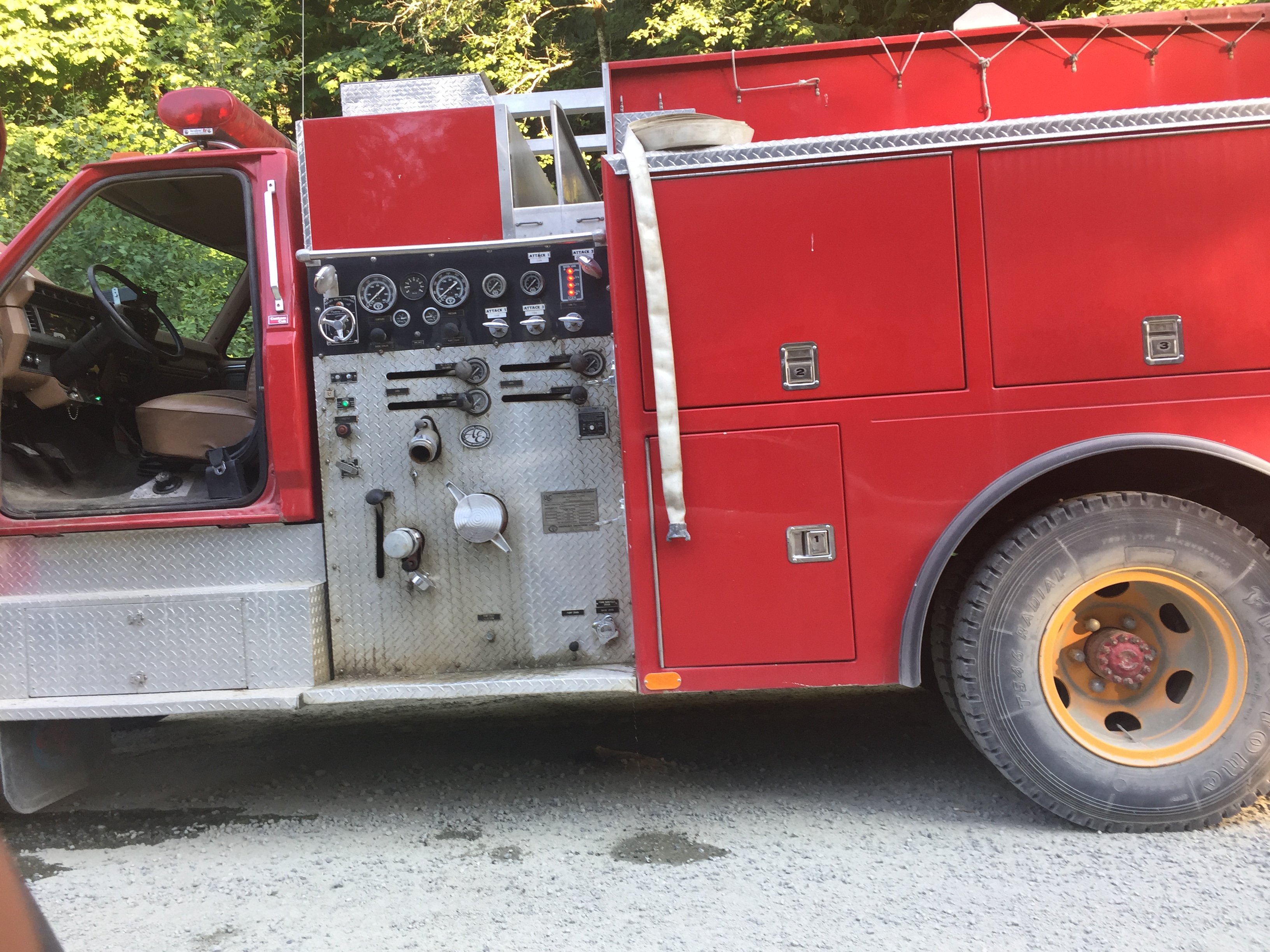 Broken down fire truck.
This photo is courtesy Even Hammond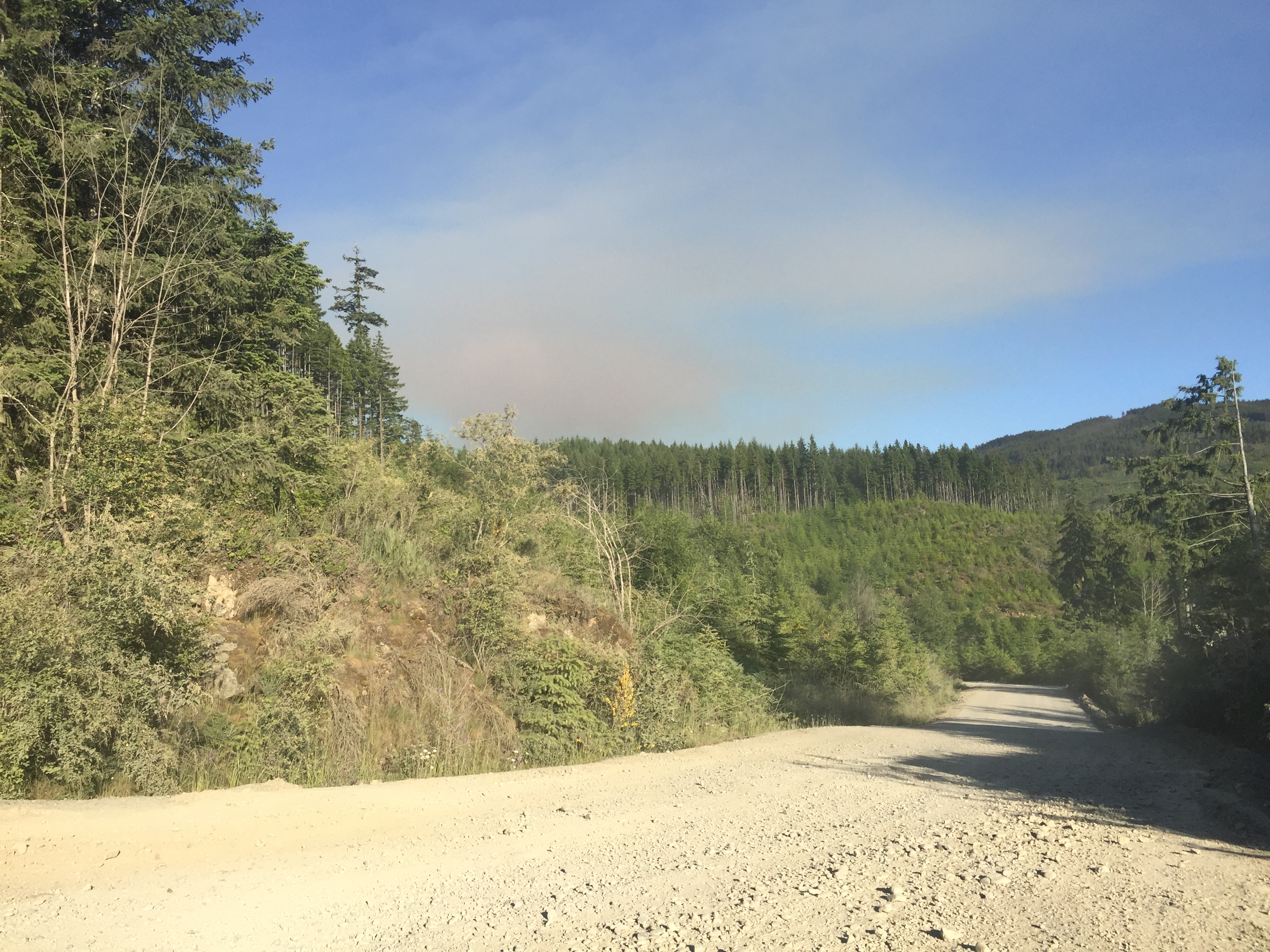 View from Mt. Arrowsmith connector about 3km from fire.
No word on Air Tankers or othher resources but I will keep an eye on any updates from BC Wildfire.  Will update.