Family Day Weekend Forecast, Monday will be the best!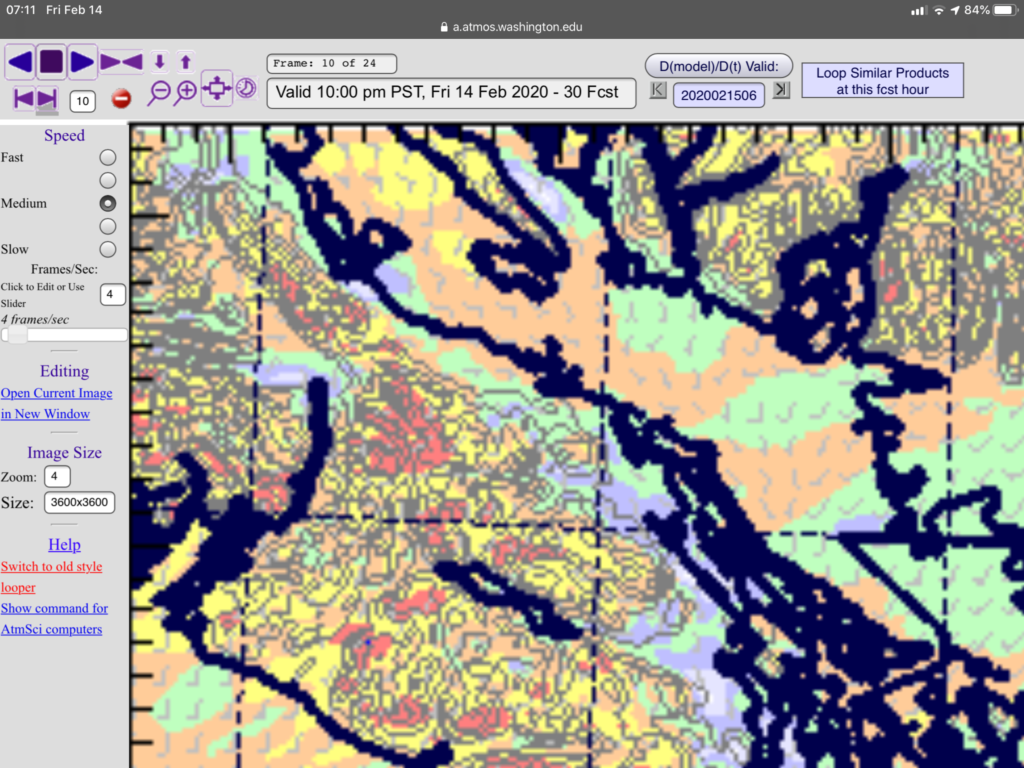 The moon is still bright in the sky as the sun starts to rise this morning.
We have a few weak rain systems coming in in the next few days that will mostly give us cloud rather than rain. However, Friday night should see a little accumulation.
Friday evening clouds. Rain overnight.
Expect clouds to overtake the region this afternoon and evening. Rain showers should begin by about 8PM across most of the Island. Extreme southern regions might start later.
Showers will continue through the evening but expect a slightly stronger band in Port Alberni early Saturday morning before 7AM just as things start to clear up elsewhere.
After 7AM the rains begin to pull away for good and the rest of the day looks dry with mild temperatures.
Sunday west coast showers creeping in.
Sunday will feature showers moving onto the West coast in the early morning and reaching Port Alberni before 10AM.
However it looks rather patchy and unstable through the day with light showers on and off. The model does have a stronger shower popping up around Nanaimo in the 1-4PM hours Sunday.
Patchy showers remain a threat across the East side of the Island through the evening and into night Sunday but dry up well before Monday morning.
Family Day possible fog then sunny and pleasant!
Family Day looks completely dry and should be a pretty pleasant day for a walk! Hopefully if there is fog in the Valley it burns off relatively quickly but there will definitely be clear skies available!
Happy Valentines Day and have a great weekend!