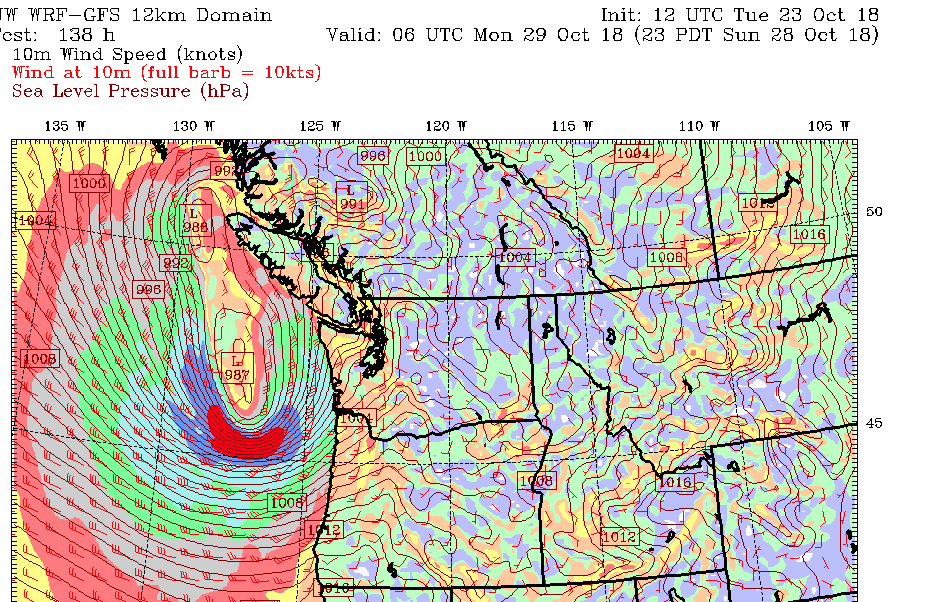 Showers should have begun or will begin very shortly this evening as our pattern shifts completely from the big safe zone of high pressure that gave us two weeks of sunshine, to a more normal storm track that is going to give us some rain, and maybe some wind too.
There are pockets of showers currently across the Island.
Things should get more widespread and persistent through the next 3 hours and then taper off after 11PM tonight.
Wednesday should stay mostly dry until the evening again when another bit of rain is expected to come in from the West. It will be stronger than today. Total accumulation from 5PM Wednesday to early Thursday morning should be around 20mm.
Notice the pink and black areas on the west side of the Island indicating up to 60 or even 120mm of rain. A rainfall warning may be issued for the West Coast due to this storm.
On Sunday we have what looks like our first shot at a possible wind event. There are a number of possibility as to where the strongest winds will be. Currently, the UWash model says to expect most of the storm to hit southern Washington early Monday morning.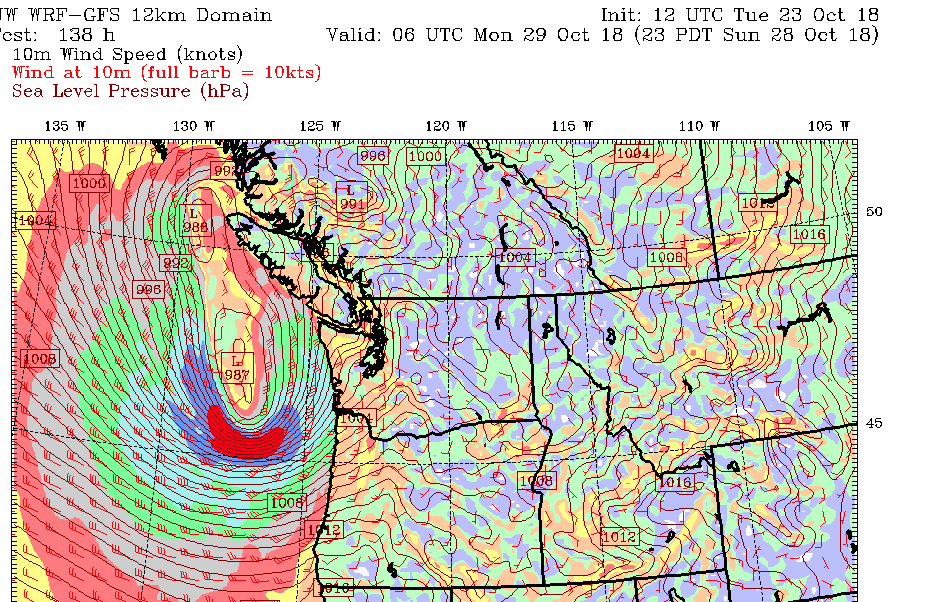 We will definitely keep an eye on that storm to see if it tracks a little further north and to see how much rain to expect from it.
Enjoy the fall weather! Better clean the street drains!