Fall Fair 2021 Forecast – Mostly Dry! – Ride your bike to the Fair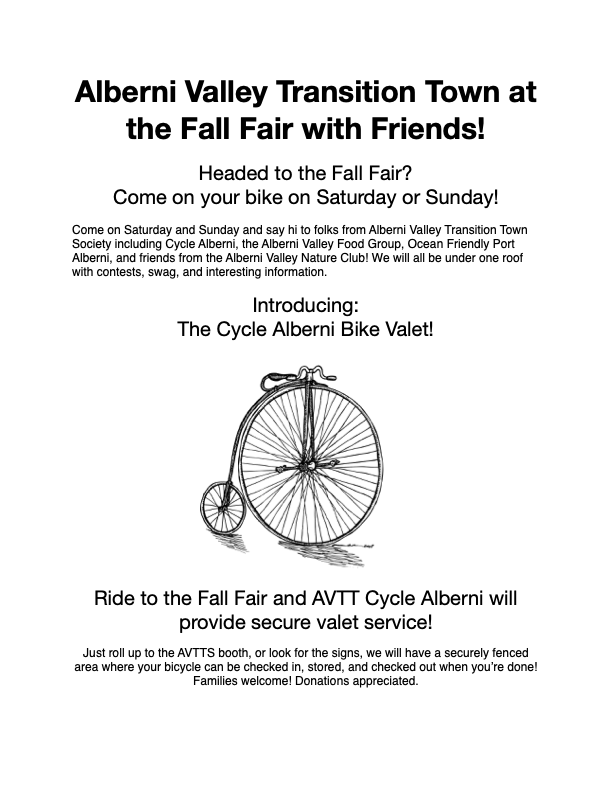 The Fall Fair (albernifair.com) is back! It's still not quite the same as there won't be the big halls full of booths and things, but there will be booths outside, various craft shows, animals, and yes a Midway and rides (which actually started on Thursday night)!
There are tons of details on what you can see and do, and if you can't make it there is also a virtual fair!
The folks at Alberni Valley Transition Town Society are also provide a "Bike Valet" so if you ride your bike to the fair just bring it in and find the AVTT booth. We'll take your bike, lock it away safe and secure in a compound, and you can enjoy the fair and grab it when you're ready to leave!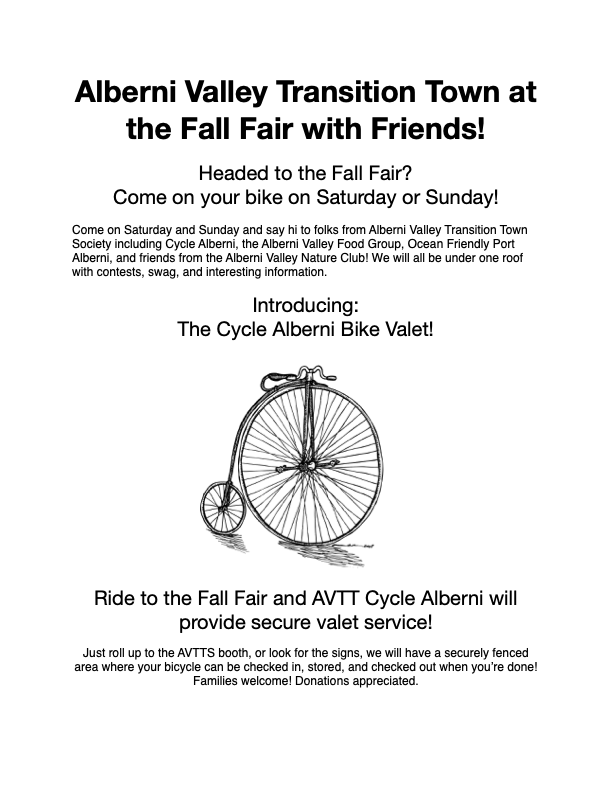 The Forecast! Dry Friday evening – Damp Saturday morning – Dry for the rest!
The forecast is good as far as rain goes for enjoying the outdoor activities of the Fair.
As you can see below, there are only very small pockets of very light precipitation in the picture for the 5-8PM period Friday night.
Overnight tonight and Saturday morning a front moves in that should deliver rain, especially to the West Coast. Showers will be lighter in Port Alberni and should taper off before 8AM. Here's the progression from the 2AM-5AM period to 11AM-1PM.
After that rolls through Saturday morning we should be dry for the rest of the weekend!
Dry start to next week.
Aside from a weak system that slides through on Tuesday, it looks pretty dry right through to Friday next week. Pleasant temperatures and partly cloudy skies. A good end to the summer!