Extreme Heat may depend on Smoke Cover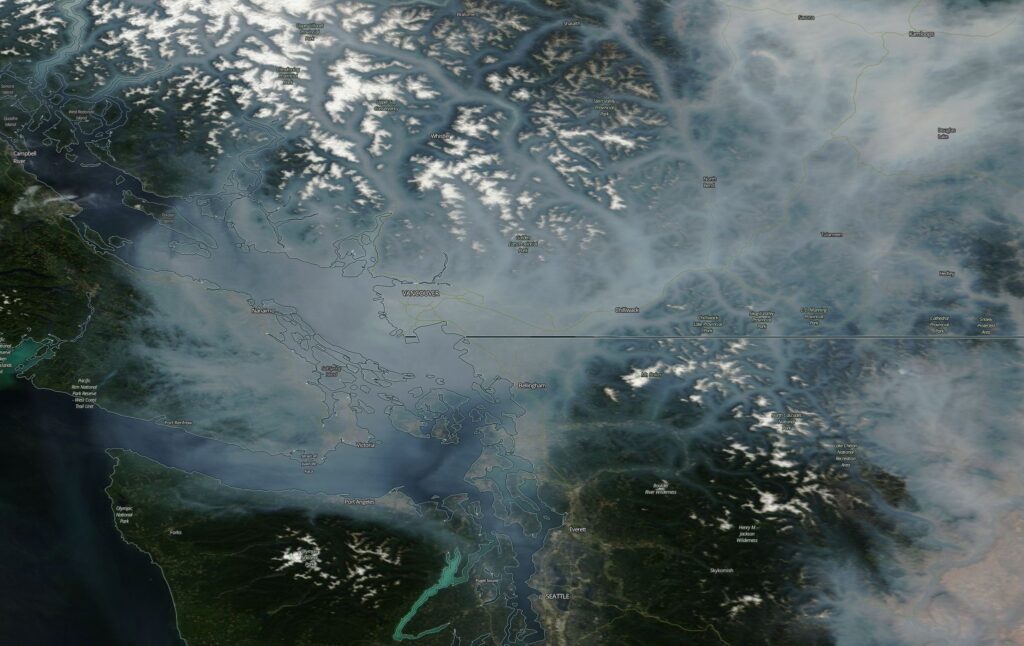 We landed in Vancouver at 11:35 and it was only 23°C at YVR even though the forecast was for 30°C temperatures.
Looks like the culprit was smoke blowing out from the Interior. Check out the latest MODIS satellite picture.
Notice the plume of smoke is not quite reaching Port Alberni, where the temperature right now is 33°C and it feels like 35°C.
I just took this picture from the Horseshoe Bay ferry… you can barely see Nanaimo harbour and we are only a few minutes away.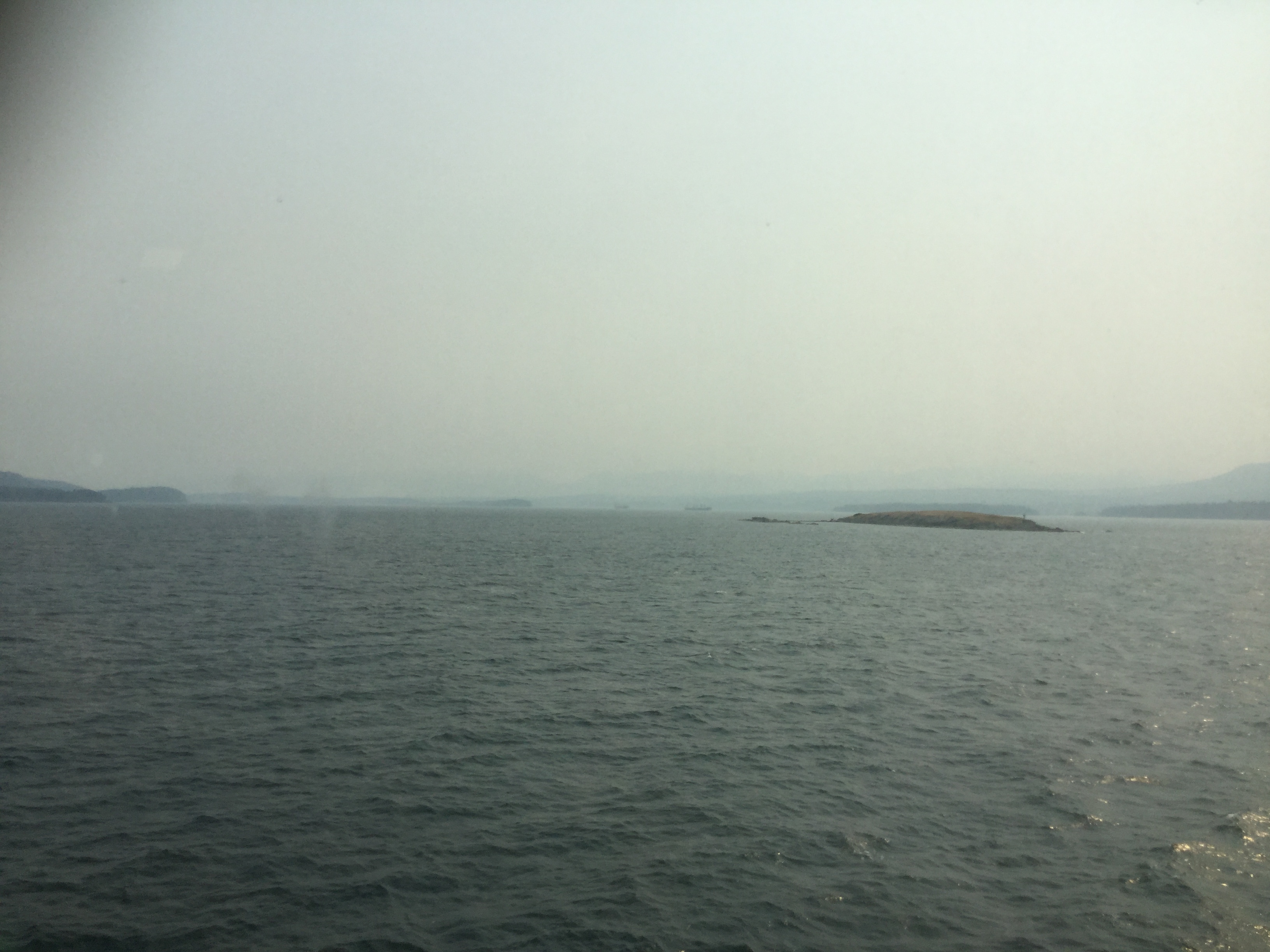 The forecast for the week is still up to 38°C for the Alberni Valley on Thursday with Environment Canada.
The UWash GFS agrees. It shows temperatures on the high resolution model forecast up to 100°F/38°C.
It does not look like we will hit 40°C though it might feel that hot or get that hot in localized areas.
If we get covered in smoke though, you can expect much cooler temperatures which would be a bit of a blessing.
Stay safe out there. Try to stay hydrated and out of the direct sun.  And use extreme caution with any heat source.
Take care.  It's good to be back. It feels like it will be a busy August!