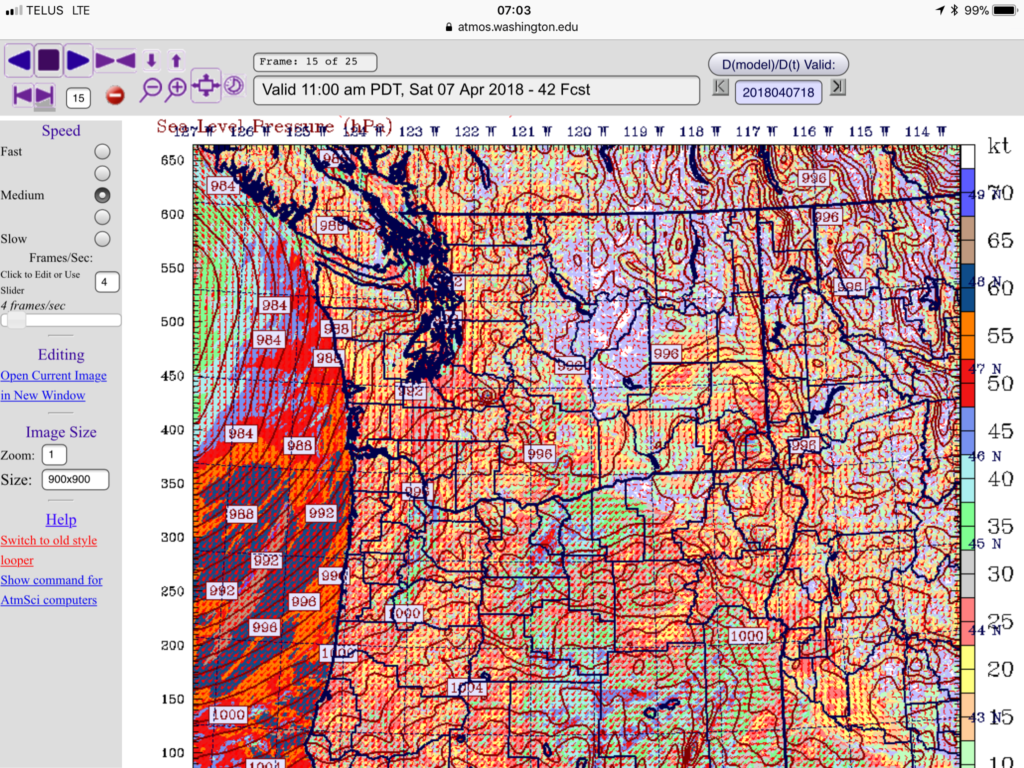 We should dry out nicely today as we await our next April Shower.  There might be a shower or two in pockets throughout today but you might also see just a couple breaks in the cloud for the sun to shine through. Lets hope so!
On Saturday morning a strong storm is going to make landfall on the Pacific Northwest coast.  The images below show first the rain which will impact Vancouver Island early in the morning… around 5AM.
The rain should be accompanied by some gusty winds and the heaviest stuff should move through quickly by about 10AM but rain showers will linger all day. Don't expect to do much outside without rain gear on.
The Oregon coast especially but also souhern Washington will get battered with storm force winds.
We might get some blustery winds too  but we will miss the worst of this storm.
By Sunday morning the storm should have past us and hopefully we see the sun .. but at least we will dry out a bit!
We should get a rest Sunday and Monday before the next rain storm sets up for Tuesday.
Stay dry out there! And by the way… go Sedins. 🙂