Dry Warm Forecast through next Tuesday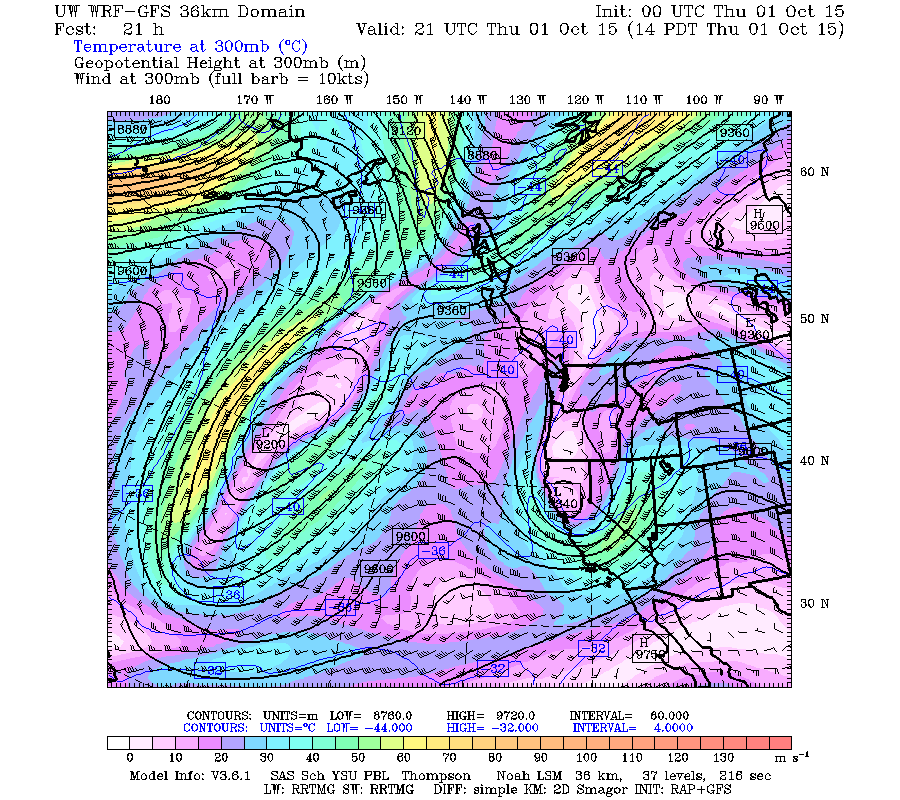 We appear to be back into a long dry and warm regime for our weather.
While there is a small hint of rain for the mountains on Saturday other than that it is completely dry from now until next Wednesday…. and given that is almost a week out, it might not be anything at all.
This weather pattern is due to a severely kinked and split jet stream. This is what the Jet looks like today.
As you can see it is actually backing on itself, flowing to the West rather than predominanly east, in parts of the North Pacific.
That kink is predicted to break off from the main flow by Saturday which is going to allow the backward flow to move over us on Saturday.  This is the source of the mountain moisture.
It will then go kinked again with a big bend right offshore from us which will allow warm air to flow up from the south and clear skies.
How Warm?  Here is what the UWash models predict:
Thursday: 24º C
Friday: 18º C
Saturday: 24º C
Sunday: 22º C
Monday: 18º C
That's pretty good for the first week of October!
Next update with be the September Summary – Quite a Month for Port Alberni… and it the Arctic set the 4th lowest ice extent since 1979.  Lots to catch up on.  Happy Thursday!