Dry Monday – Will have short posts this week!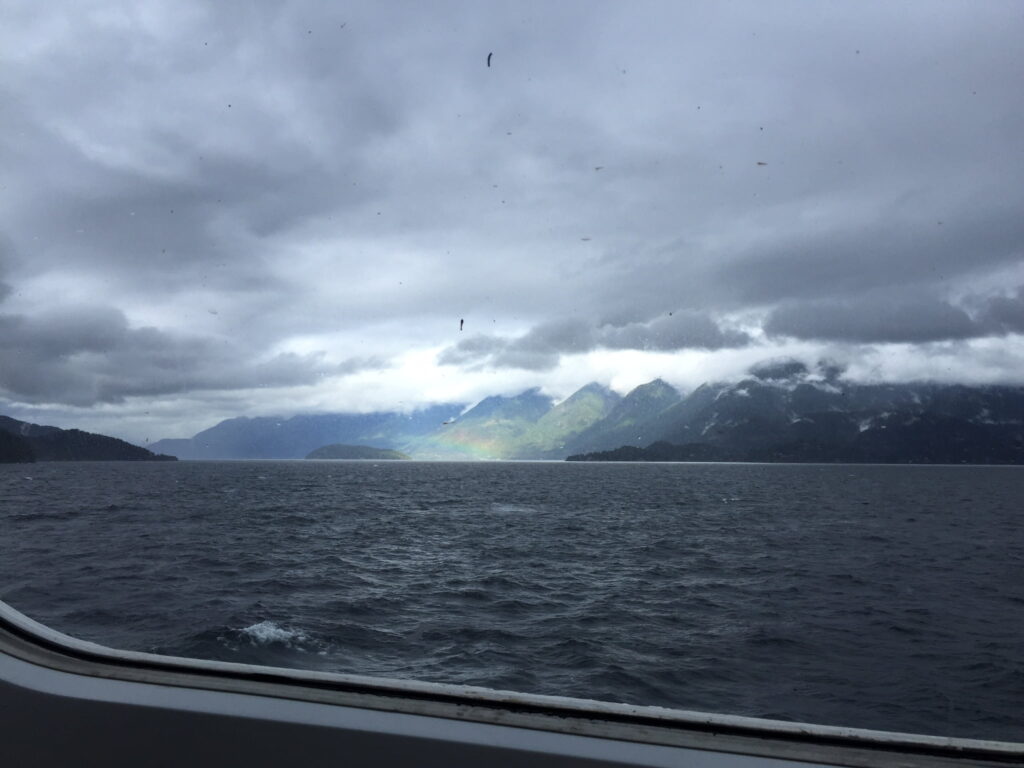 Short post today as I am in Vancouver for UBCM and need to get in the shower, find some food and get to my first workshop at 9AM sharp! 🙂 (You can follow a "rolling" post on my chrisalemany.ca blog).
Thankfully, the forecast for Monday is pretty easy!  It is going to be dry.
There is nothing on the rainfall map through Tuesday morning.  However, that will change Tuesday and especially Wednesday but we shouldn't get any serious rain until maybe later in the week.
I had a fun ride over on the ferry. Just caught the tail end of the storm.  Some beautiful rainbows as we came into Horseshoe Bay.
Have a great week everyone.  Happy Monday!  Fall begins around 1AM Wednesday morning!