Dry and pleasant weeks ahead as fire danger rises.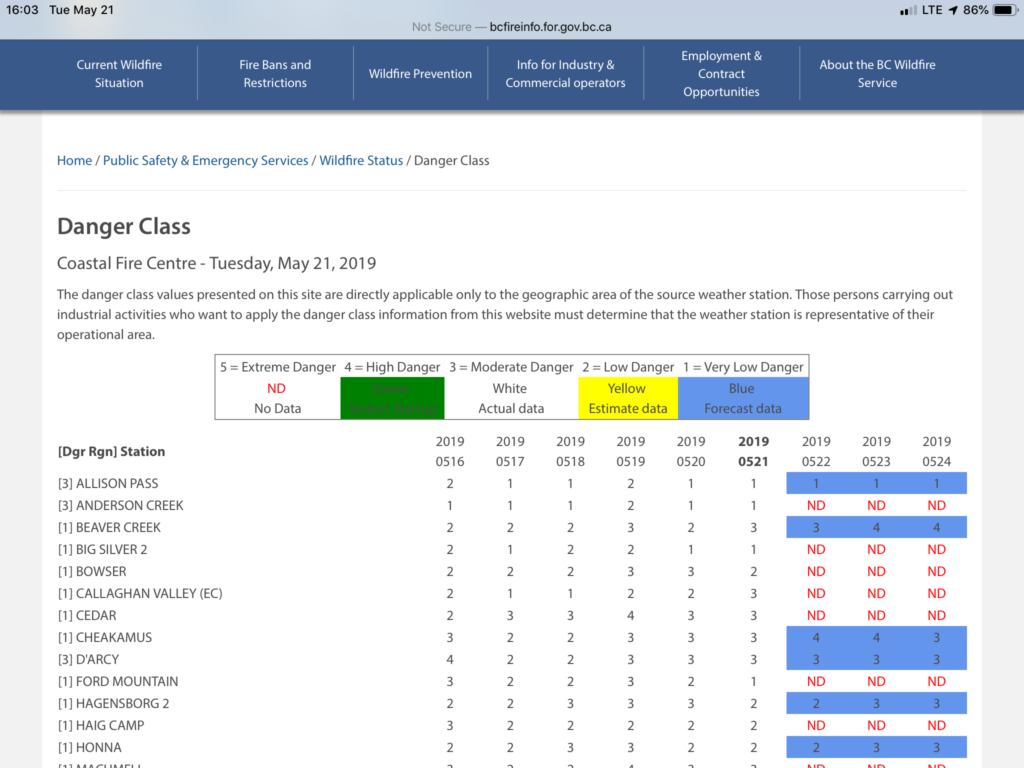 There was a chance of showers most of the weekend but for those of us who stayed in Port Alberni (it was pretty quiet around here!) the only hint of rain were a few drops on Sunday afternoon.
We got a nice little shower this morning though and that looks to be all we can expect for the forseeable future if the long term forecast is correct.
As is evident from the image above from SpotWX, there is just 10 mm of rain predicted by the models over the next 15 days. And the greatest chance of that precipitation is at the very end of the outlook, which has the greatest uncertainty.
This doesn't bode well for the start to fire season.
We moved from low to a Medium fire rating in the Alberni Valley over the weekend.
BC Wildfire is forecasting us to move to High rating before this weekend. The Alberni Valley is listed as "Beaver Creek" below.
You can see the ratings in the north of the province are in the high to extreme range. This is the cause of the early fire season there and in Alberta where the town of High Level has been evacuated due to an extremely dangerous and fast moving "Level 6" fire. (Here is a link that explains the levels of wildfire behaviour).
There is a good blog on how the town was evacuated here.
Enjoy the sun.