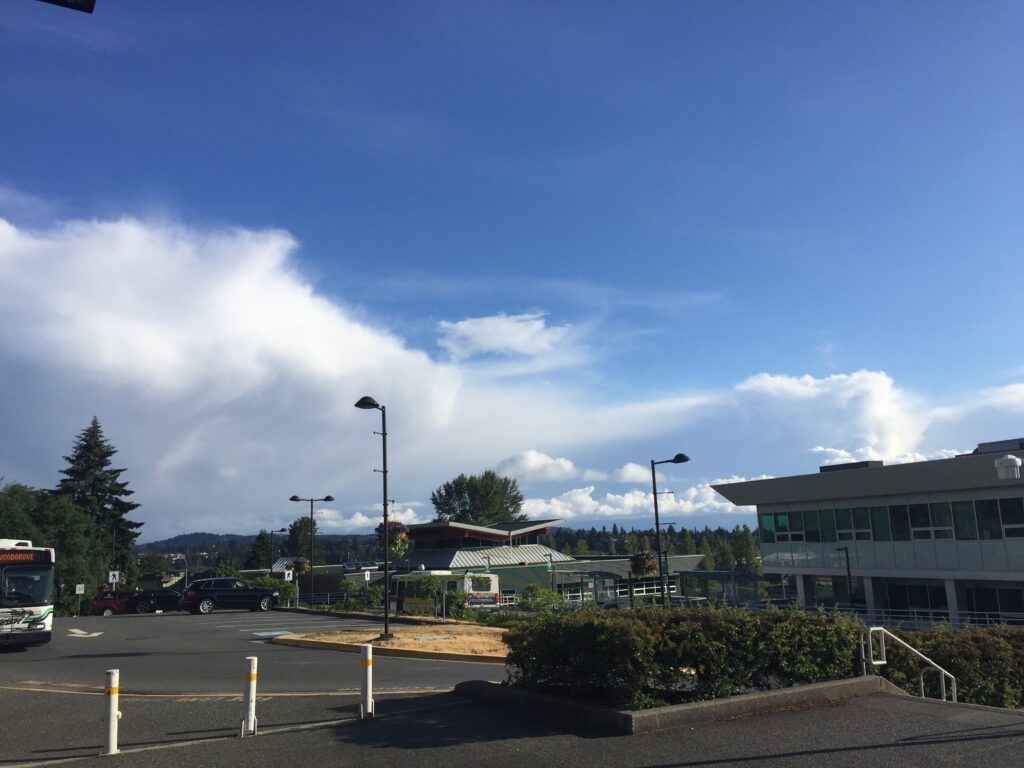 The unstable weather continues and there is some potential for extremely heavy downpours that people should be aware of on the mid Island including around Nanoose and Port Alberni.  Click through for details.
This morning as I was driving to Parksville to catch the bus into work  it was hard to miss this impressive cloud.
This appears to be the real life manifestation of the blob of green (heavy rain) on last nights model run for the this time this morning.
Thankfully while there is a bit of wet on the roads, the heaviest rain appears to be falling over the waters of Georgia Strait.
Here is the view once I got to VIU.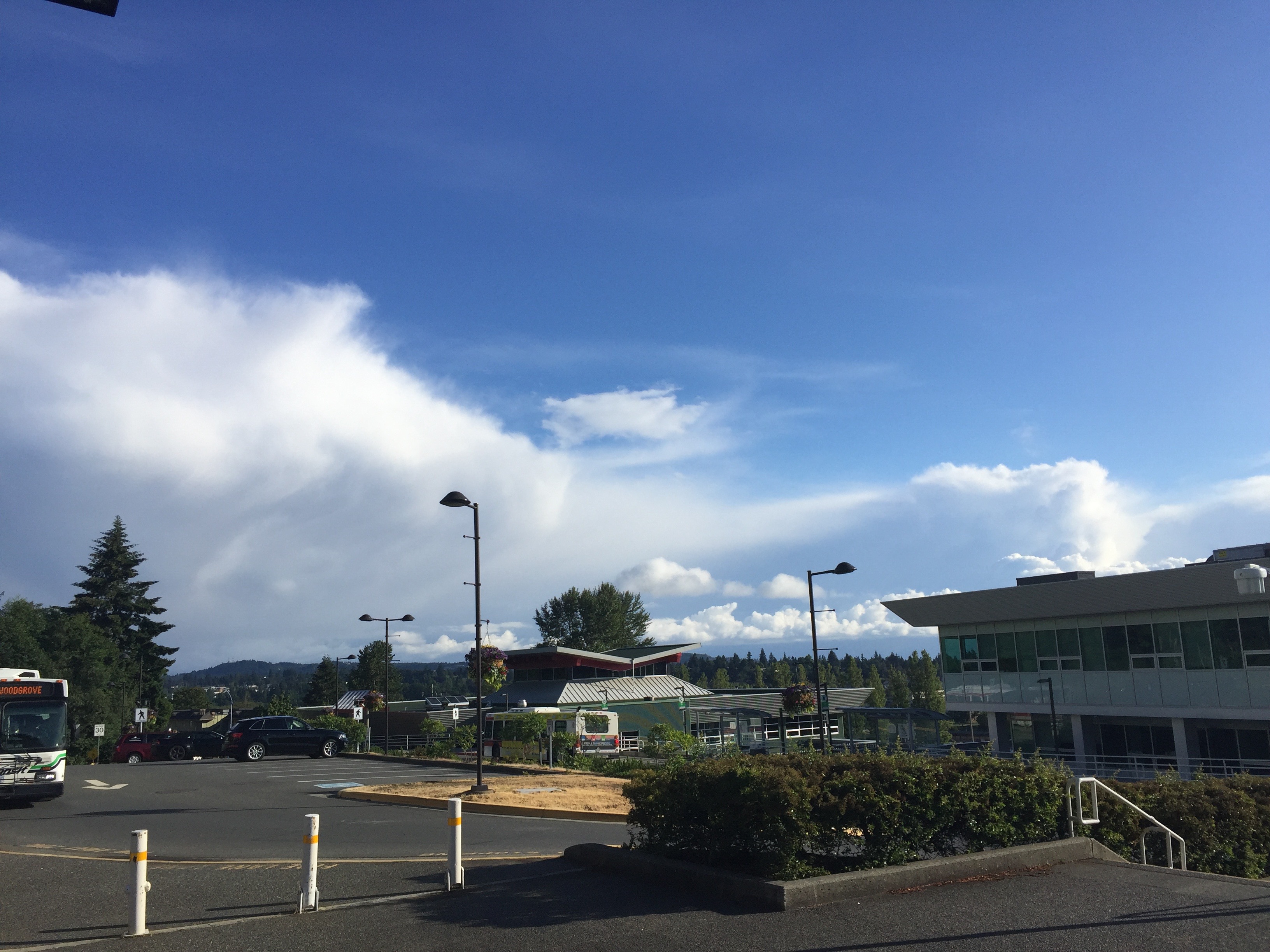 It's going to be another unstable day.  There will be a small chance of thunderstorms.  The Alberni Valley is predicted to get some rain in the afternoon.  You can see the progression below from this mornings scattered showers up to 11AM.
Then intensifying on the south portion of the Island between 11AM-2PM as thunderstorms start to develop.
And those cells shifting slightly north and affecting the south portions of Port Alberni especially.
This is similar to yesterday where Alberni Elementary and Alberniweather each recorded 1.25mm but Maquinna received over 8mm.  Very localized rain events.  Some peoples gardens will be happier than others!
There is a still a chance of afternoon showers along the mountain ranges on Thursday and Friday but it should stay mostly dry elsewhere.
It should get gradually warmer with Sunday looking like our first return to full sunshine and summer temperatures.  The beginning of next week is looking very nice!
Happy Wednesday!