Data Offline Today – Remembrance Day Forecast – El Niño Outlook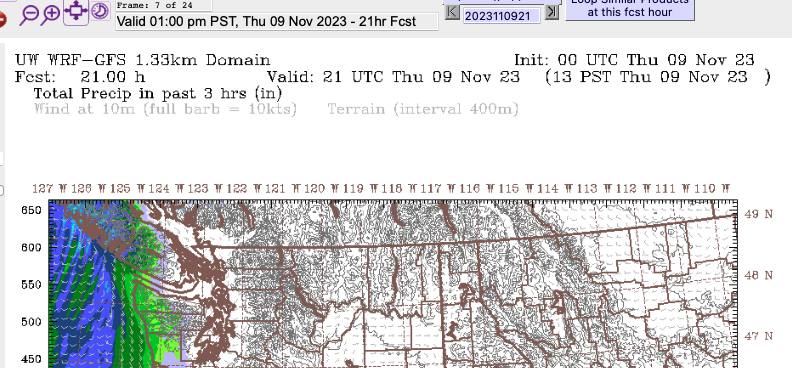 Data offline
Unfortunately something happened around 4AM this morning and my weather station stopped talking to the computer that updates this website. I've tried a few things remotely with no success so I'll have to wait until later tonight to see what the problem is. Hopefully it's nothing too serious like the 15 year old little black box that connects the weather station to my network dying. But that is the least likely situation. Top suspect right now is cat shenanigans ;=) Thanks for your patience.
Rainy Forecast for Remembrance Day Weekend
If you are headed down to Greenwood cemetery for the outdoor ceremony at the WWII graves and Hupacasath graveyard, you'll want to bring an umbrella.
Rain Starts Thursday Afternoon
Expect the rain to start today around 1PM, earlier on the West Coast.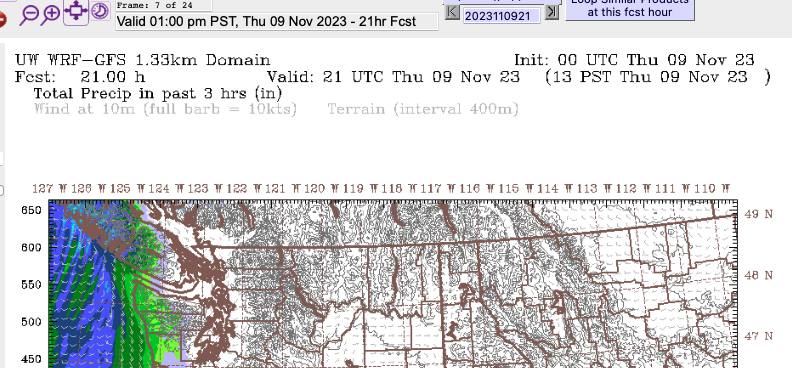 The first wave of rain will be quick and push through by early tonight. It might be windy, particularly this evening. Rain should start to taper off around 9PM and it we'll have scattered showers into Friday morning.
Stronger band of rain Friday evening and night.
Another band of rain will sweep over the Island around 4PM Friday, earlier on the West Coast.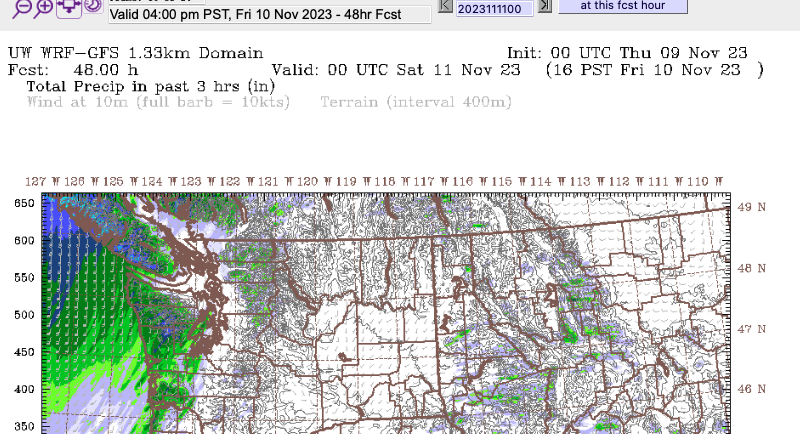 The rain will intensify Friday night and continue into early Saturday morning. It will start to taper off by sunrise Saturday but wind and strong bands of showers will continue all day on Saturday over the entire Island.
Remembrance Day Ceremonies
The forecast for the 11AM-12PM hour on Saturday is for scattered showers around the whole area, particularly Port Alberni as you can see below.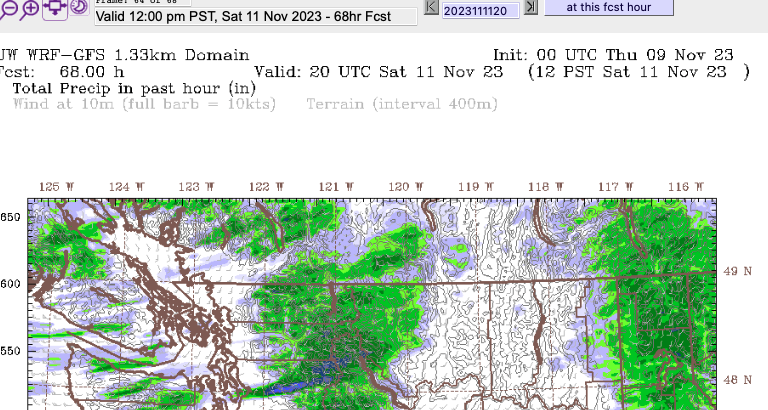 El Niño Forecast for November
The latest El Niño forecast was released by the NOAA this morning, their Synopsis:
El Niño is anticipated to continue through the Northern Hemisphere spring (with a 62% chance during April-June 2024).

https://www.cpc.ncep.noaa.gov/products/analysis_monitoring/enso_advisory/ensodisc.shtml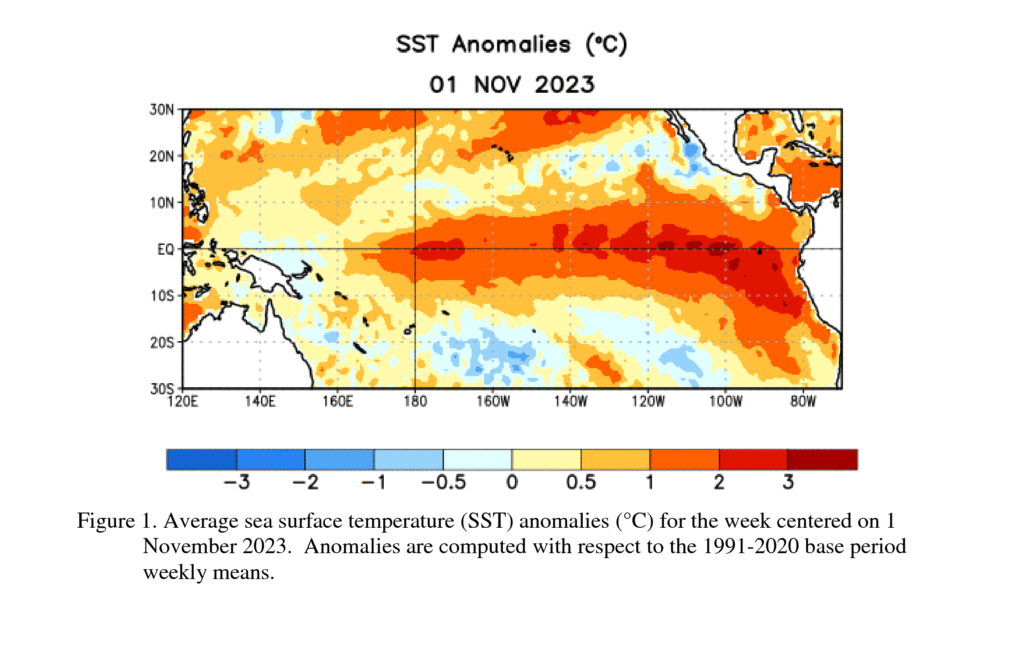 This statement in the discussion is interesting, emphasis added.:
Based on latest forecasts, there is a greater than 55% chance of at least a "strong" El Niño (≥ 1.5°C in Niño-3.4 for a seasonal average) persisting through January-March 2024. There is a 35% chance of this event becoming "historically strong" (≥ 2.0°C) for the November-January season. Stronger El Niño events increase the likelihood of El Niño-related climate anomalies, but do not necessarily equate to strong impacts

https://www.cpc.ncep.noaa.gov/products/analysis_monitoring/enso_advisory/ensodisc.shtml
A strong or historically strong El Niño will certainly increase the amount of energy and water content in the atmosphere and ocean in our part of the world but how that plays out is not predictable at this time but perhaps last week's unexpected 75kph wind gust which lifted some shingles on my roof is an indication of a stormy winter ahead.
Webcam continues
Don't forget to check out the images and timelapses on the Webcam page, along with links to all the other webcams around the region. If you know of any webcams in the area that aren't on our page that you think should be there, don't hesitate to let me know.
Have a great day!