Cool and sunny – Possible frosty Thursday – Showers Friday and about the Blob and a BC Volcano.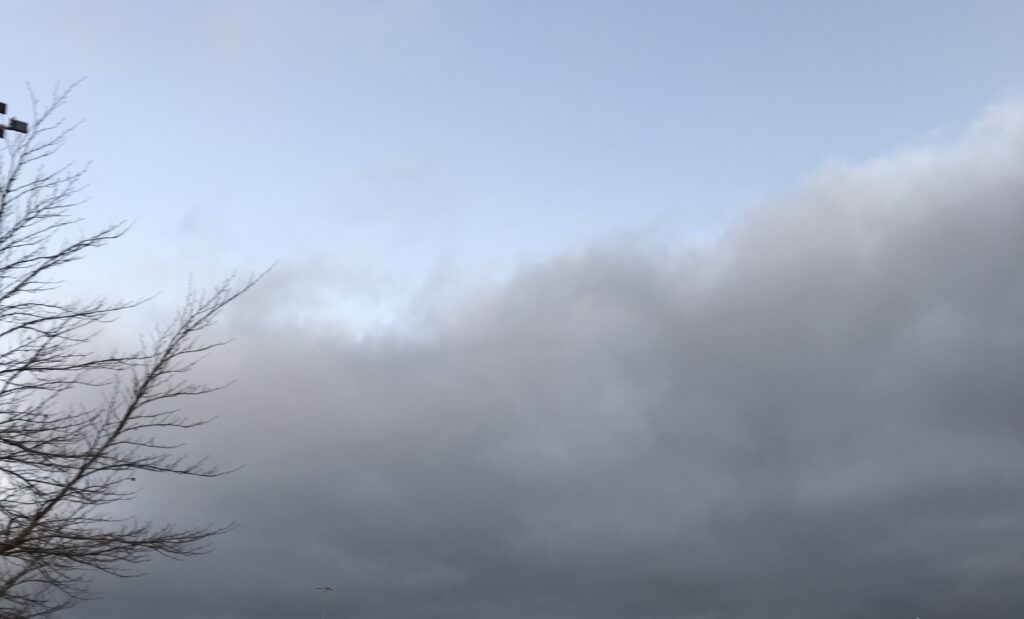 Time is running out to enter the snow contest so don't forget to do that before next Monday! Click here to enter.
We have a nice day coming after the marine layer burns off. That marine layer has crept over coastal parts of Nanaimo this morning as you can see in the picture.
It should stay mostly clear today and temperatures should get over 10°C especially if you're basking in the sunlight.
We should see a similar pattern on Thursday before things cloud over Thursday afternoon in preparation for a weak system to sweep down the Island Friday morning.
Only 2mm of rain is predicted to fall on Friday in Port Alberni and most of the Island. More is expected in Vancouver.
We may also see our first real frost on Thursday morning depending on the marine layer. You can see in the image below the Alberni Valley is a bright blue pocket of cool air at or below 0C.
New Ocean research may help explain "the blob"?
Important research was released in the journal Nature last week indicating scientists "have soaked up much more excess heat in recent decades than scientists previously thought"(Yale.edu).
The researchers, led by geoscientist Laure Resplandy of Princeton University, found that oceans absorbed 13 zettajoules — a joule, the standard unit of energy, followed by 21 zeroes — of heat energy each year between 1991 and 2016. Based on these findings, they argue, nations must reduce their greenhouse gas emissions 25 percent more than previously estimated if they hope to keep global warming below 2 degrees Celsius.


"Imagine if the ocean was only 30 feet deep," Resplandy said in a statement. "Our data show that it would have warmed by 6.5 degrees C [11.7 degrees Fahrenheit] every decade since 1991. In comparison, the estimate of the last IPCC assessment report would correspond to a warming of only 4 degrees C [7.2 degrees F] every decade."
That is a very large correction in the amount of heat trapped by the greenhouse effect and reflected back into and absorbed by the oceans. Here is a current picture of "the blob" of warm water off the Pacific coast of Alaska and BC. (middle top of the image). Image from US NOAA.
This is the second fall that we have seen this patch of warmer than normal water off our coast in the past five years. Is it partly caused by the increase in ocean temperature in general from greenhouse gases? Is that more likely now if this research is correct that the ocean is absorbing much more heat than previously thought. I am sure there are researchers figuring that out.
BC's most interesting volcano.
I read this fairly long article about Mount Meager which stands at the head of the Pemberton valley and is perhaps BC's most active volcano. Climate change is melting its snow and glacier fields and that might be making it more likely to erupt. Fascinating article!