Clouds gradually clearing for pleasant weekend.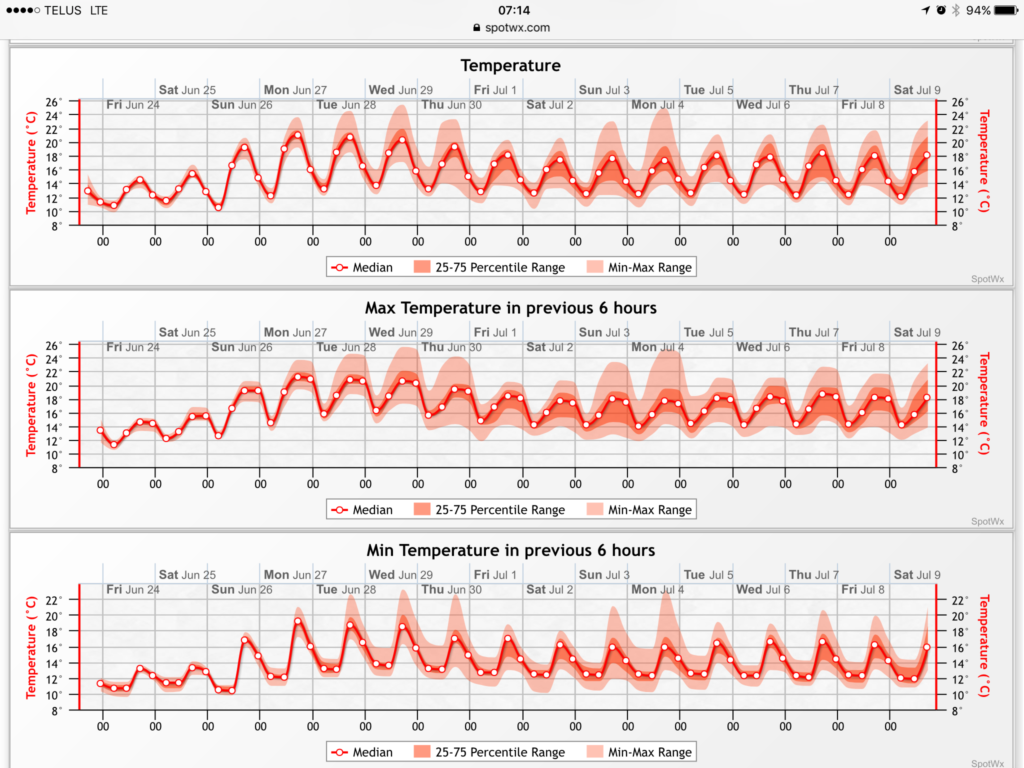 We should have seen our final bit of rain for June.  There might be a chance of an isolated shower this afternoon but the general trend is for things to get warm and drier and sunnier.  The charts from SpotX make this pretty clear.
Don't put too much stock in the actual temperatures on those charts as they often seem to under estimate.  But the trend is clear.  Looks like things should clear up completely on Sunday which should bring us into the high twenties or maybe even to 30°C.  The hot spell ends around Canada Day but even then you can see the temperatures remain a little milder than we have seen recently.
A great start to summer for all the kids out there! Have a wonderful weekend!