Chance of Thundershowers this afternoon before variable Salmon Festival Weekend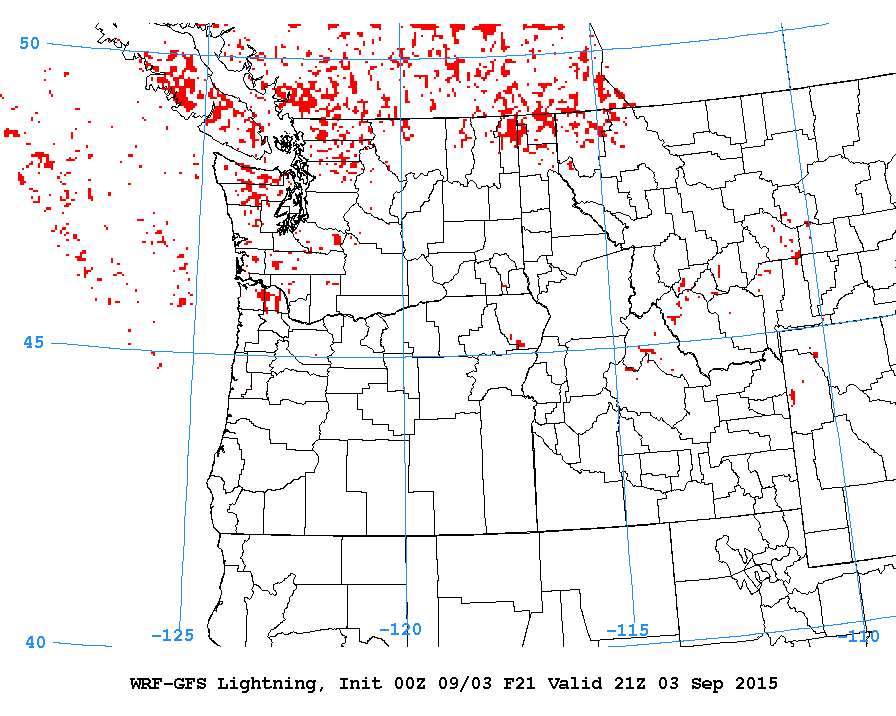 We will see some more rain before the end of the day.
Notice the blue pockets of heavy rain in the image for 2-5PM above.
There is some chance of thunderstorms as the unstable airmass has its way this afternoon.
This is the picture 11AM-2PM showing some modest activity in the Valley.
So we should expect some thunder and lightning today.  It may not happen, or it may be quite widespread… the models are never very reliable on calling how intense these things are.  Given how cool it is though, I would not expect it to be a very strong storm.
Salmon Festival Forecast!
Great news!  The DFO has now lifted the restriction on Spring/Chinook salmon so that 1 fish can be caught over the 77cm length limit!  That means the Salmon Festival will be a Chinook festival again.  There will be added drama as folks big which big fish they should keep.
Will they catch a bigger one than the one on the line right now?  That will be the $20,000 question! Yikes!
It will be mostly clear Friday and Saturday.  Showers will roll in on Saturday night.
It should make for a potentially bumpy Sunday morning on the Inlet so be prepared.  But it is supposed to clear out before 5AM Sunday in the Harbour, further down the Inlet and in Barkley Sound it will remain rainy and probably pretty lumpy.  Make sure you check the Marine Forecasts.
Rain will continue on and off all day Sunday and then it should taper off again for a pleasant Monday.
If you are going camping this weekend… bring a tarp! 😉
Have a great one everyone!