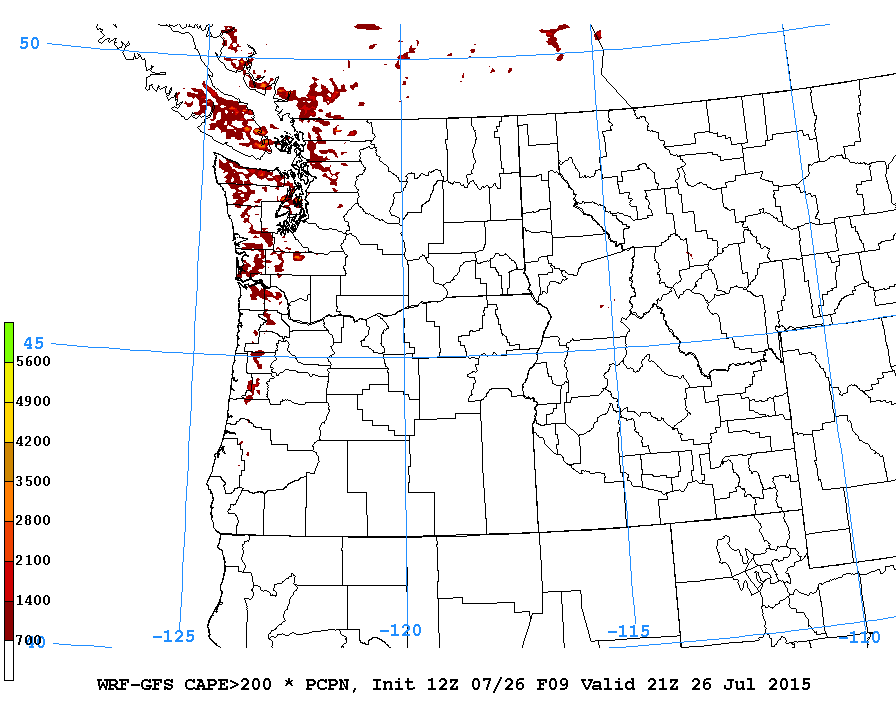 "Most of the heavy showers have moved out of the region." Special weather statement ended.
I'm back! 🙂
Tons of unstable air and moisture out there has prompted a special weather statement from Environment Canada.
10:52 AM PDT Sunday 26 July 2015
Special weather statement in effect for:

Brief heavy downpours and small hail likely today.

A cool upper trough has descended upon the South Coast early this morning. This unstable weather system will generate local heavy downpours of 15 to 25 mm per hour throughout the day. Isolated thunderstorms producing small (pea sized) hail are also possible this afternoon.

The public is advised to monitor future forecasts as warnings may be required
The activity is all over the place on the models, so it is hard to pin down where these thundershowers will be.  So you will simply have to be prepared for all or nothing through the morning and early afternoon.
Here is the lightning/thunder map from the model showing chances all over the Island for thundering. 🙂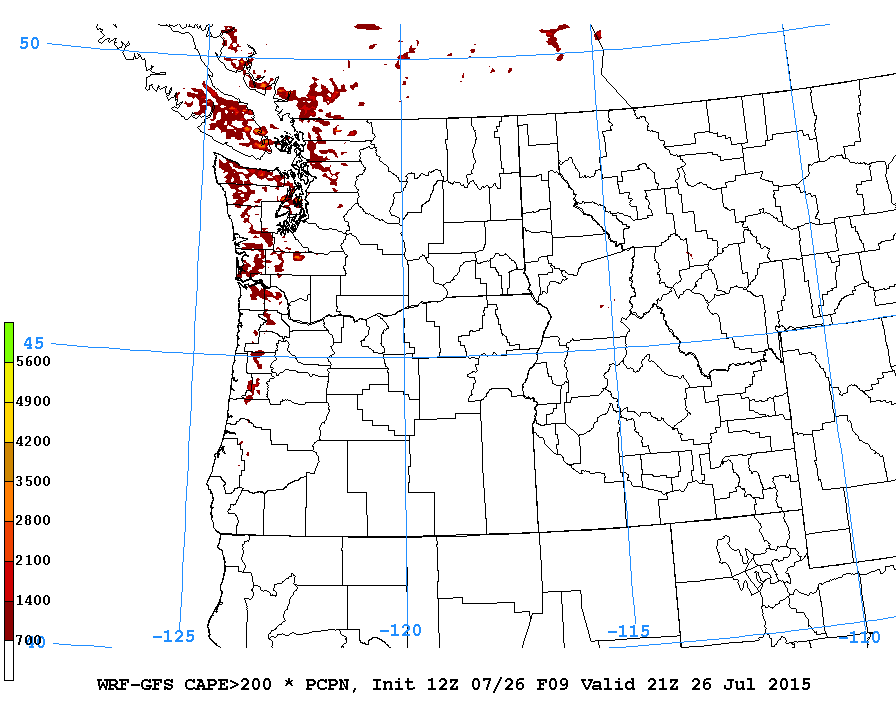 The chances for rain fades and pulls back to the hills by evening.
Focused on us on Monday.
It will mostly dry out Monday, however, there is a strange little patch of rain right on top of us Monday afternoon.
This might be thundershower type activity but there is no such chance on the model so probably just spotty rain.
We should be completely dry by Tuesday and warming into the mid-to-high twenties again and higher through the end of the week.
Wildfire ratings knocked down for now.
The good news is that even though we are still at High, the fire danger rating for the whole province has taken a much different tone at least at this moment.
Long range looking dry and hot again.
The super long range forecasts have us returning to a dry and hot pattern through the first week of August.
Have a great Sunday!