Chance of Snow Builds – East Coast in crosshairs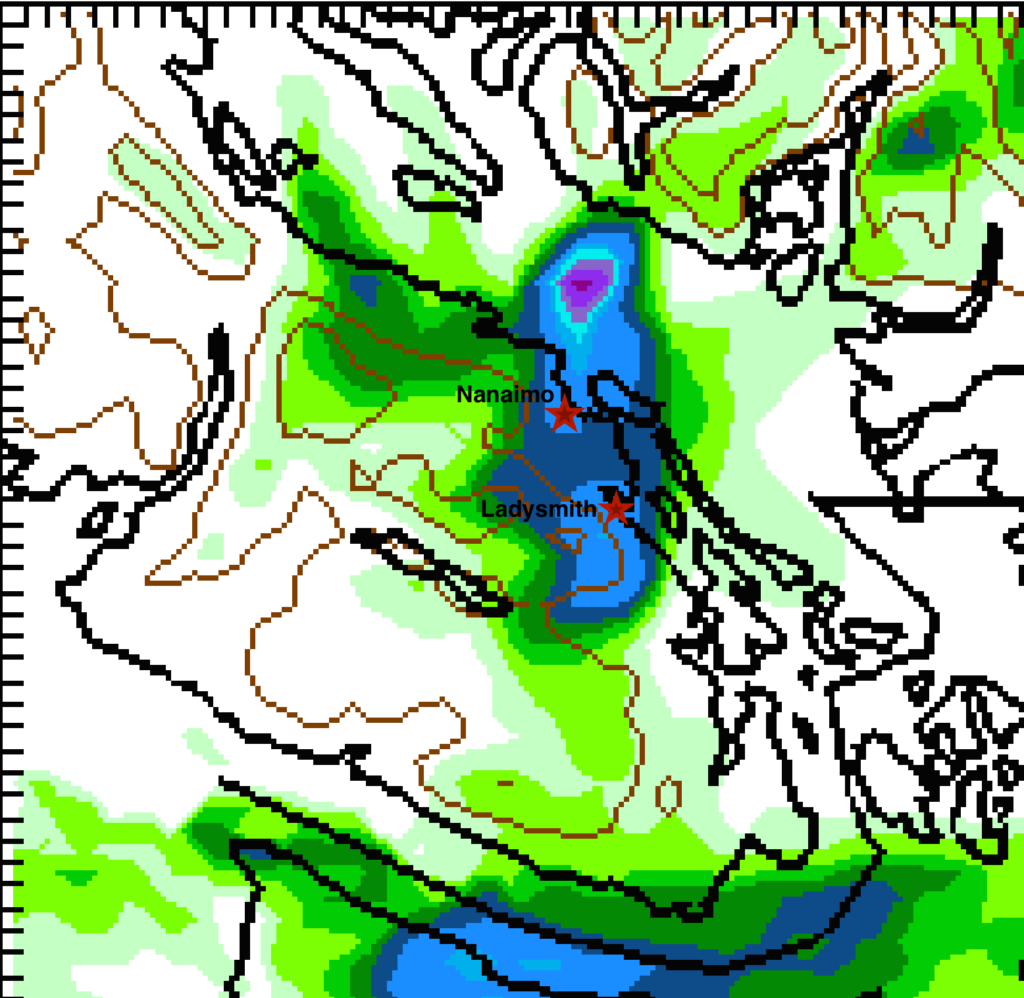 Note: Alberniweather condition updates will be interrupted between 8AM-5PM everyday due to renovations at my home.  Port Alberni Airport conditions will take their place.
The chance of snow is increasing for the Alberni Valley but the East Coast of the Island is still set to receive the brunt of any snowfall on Friday night.
The Wind Shift overnight Friday.
Click the Youtube video below to see the latest model output. Notice the shift in the wind as the big front of rain moves away to the south on Friday, the threat of snow begins when the winds (shown with the little grid of flags/arrows on the image) swing around to the East.
Arctic Outflow from the Fraser Valley will then sweep across the Strait, cause temperatures to drop quickly.  And deliver potential snow for the area from Parksville to Duncan.  It should all be over by sunrise Saturday except perhaps near the Cowichan Valley where it could last into the morning.
Total accumulations based on the map below
Alberni: 0cm (though may have some local traces)
Parksville: 1-2cm
Nanaimo: 2-5cm

Ladysmith: 5cm
Duncan: 1-2cm (though may have some local traces)