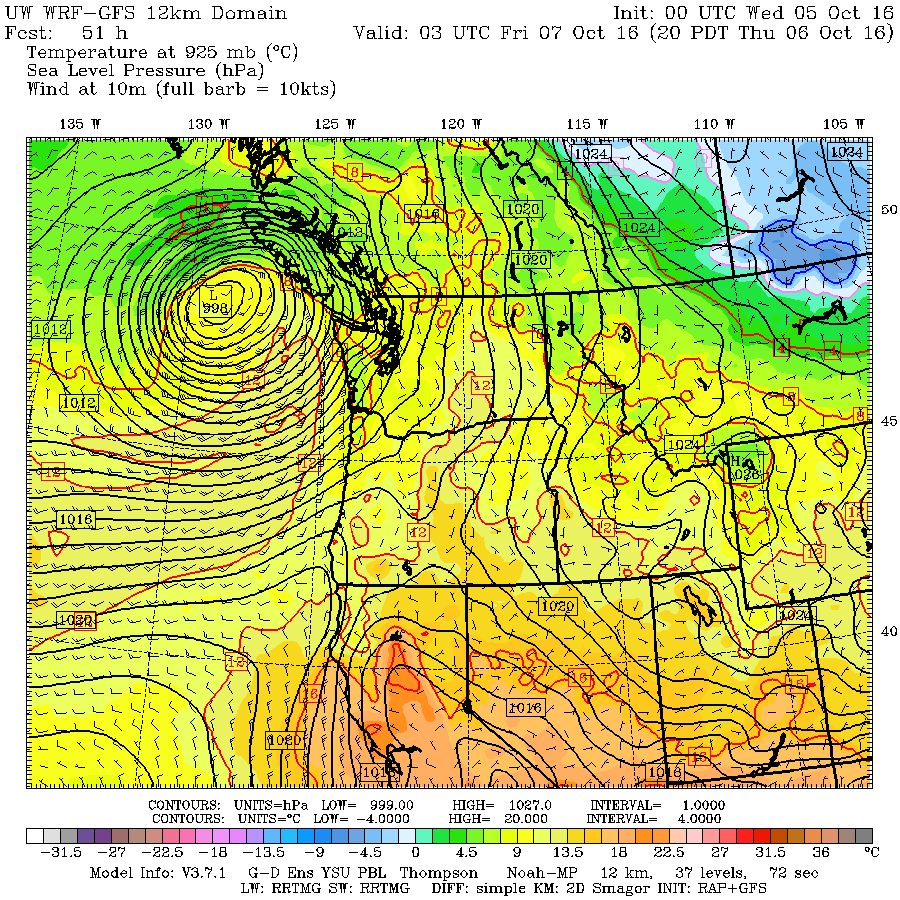 We have had a bit of a shift in the forecast!
On Monday I said that after a few showers Tuesday and Wednesday (those will be finishing up before noon today) we should be mostly dry until the weekend as a system will be hitting mostly the north island on early Friday morning like this:
And that was due to a low going into the central coast:
Well, change of plans…. here is this morning's model run.
That is a big change. The action is going to happen earlier (Thursday night vs. Friday morning) the low pressure centre is now forecast to be significantly further south (ie. more chance for wind) and the meat of the precipitation closer to our part of the Island and more intense.
Since the model has changed so much I am going to wait to provide more details until this morning and tonight's model run.  Then we will be about 12 hours out and confident that what the model is telling us is what will happen.
Stay Tuned for Thursday but be prepared, we might be getting our first Fall storm of the system a little sooner than expected!