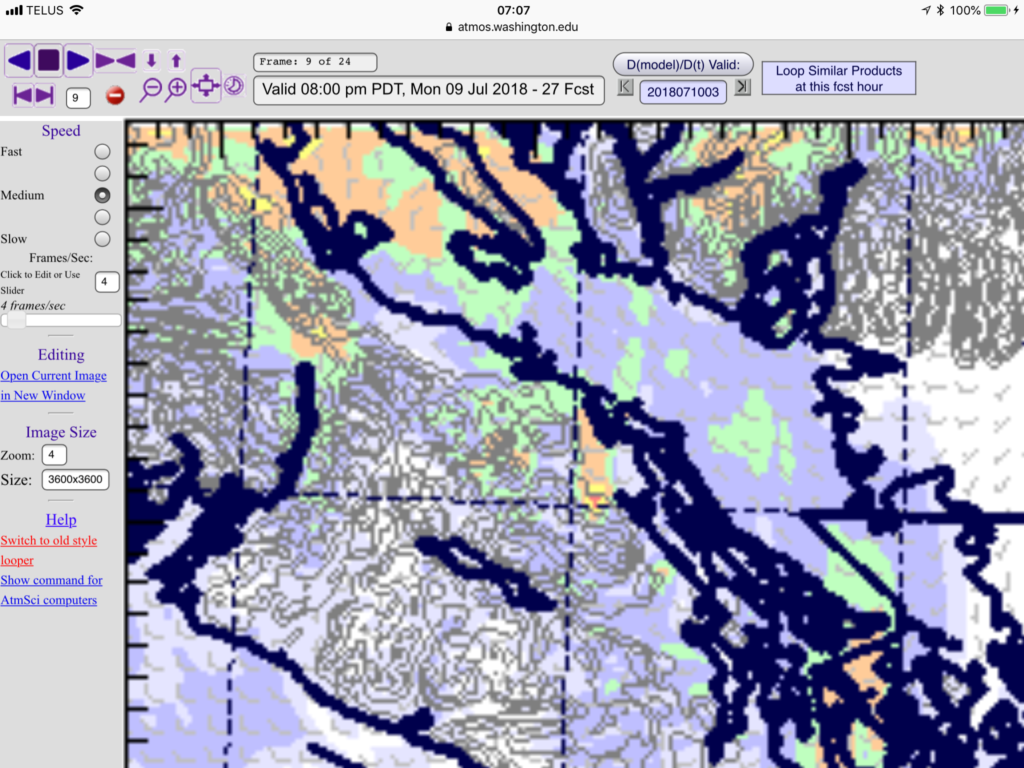 A summer high pressure zone is building in and we are about to move into our first real spell of beautiful, sunny and hot weather of the summer!
Monday evening will still feature some showers as rain quickly slides through.  Expect the rain in the 5-8PM timeframe.
It should clear out pretty quickly though and leave us with a nice sunset.
There is a smaller chance of a similar bit of evening showers on Tuesday. It looks like the activity sill stay close to the mountains only though. Tuesday is going to feel quite muggy so while it won't be the hottest day, it may be the most uncomfortable.
After Tuesday the dry air takes hold and we are in for an extended run of days with nothing but sun and temperatures around 30°C!
Here is the current fire danger.
The  danger is only low to moderate in the central and north part of the Island but don't expect that to last.
The fire danger forecast has our rating moving to high on the 12th.
That's it for now! Have a great monday and grab some sunscreen for the week!