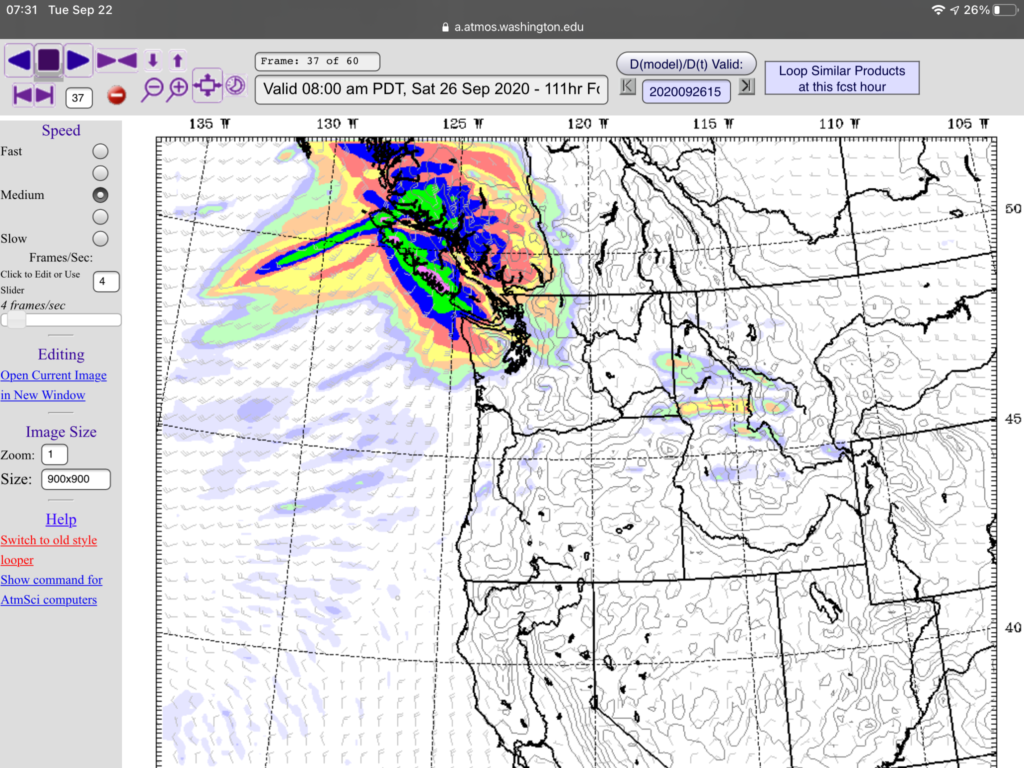 Update 1PM – Environment Canada issues Wind Warning for East and West Vancouver Island.
Things are starting to get interesting… EC has now issued a warning for points on East Vancouver Island north of Nanoose Bay. 50-70kph winds expected. A Warning for winds up to 90kph has also now been issued Click here to see all current BC warnings. Nothing has been issued for West or Central Vancouver Island at this time.
Original Post
Happy first day of Autumn! The fall equinox occurred this morning at 6AM. And just like that, the fall weather is on its way.
Rain begins tonight – Heaviest Wednesday morning
Tuesday will still be mostly dry as we wait for the rain to roll in. It is not expected until the 8-11PM period.
The bottom image shows the meat of the system moving in in the 2-5AM period Wednesday morning. Up to 16mm of rain is expected in Port Alberni in that 3 hour period. The rain will continue in waves throughout the day Wednesday and overnight into Thursday.
Expect strong winds on the east and west coast as well. Expect total rain fall amounts to be around 20-30mm on both Wednesday and Thursday.
Second strong rain event on Saturday
The forecast has a second major rain event moving onto the Island on Saturday. This will probably include some wind as well.
Fall weather is right on time!
Happy Tuesday!