Back from the Cape and into the Boiler! Heat this week.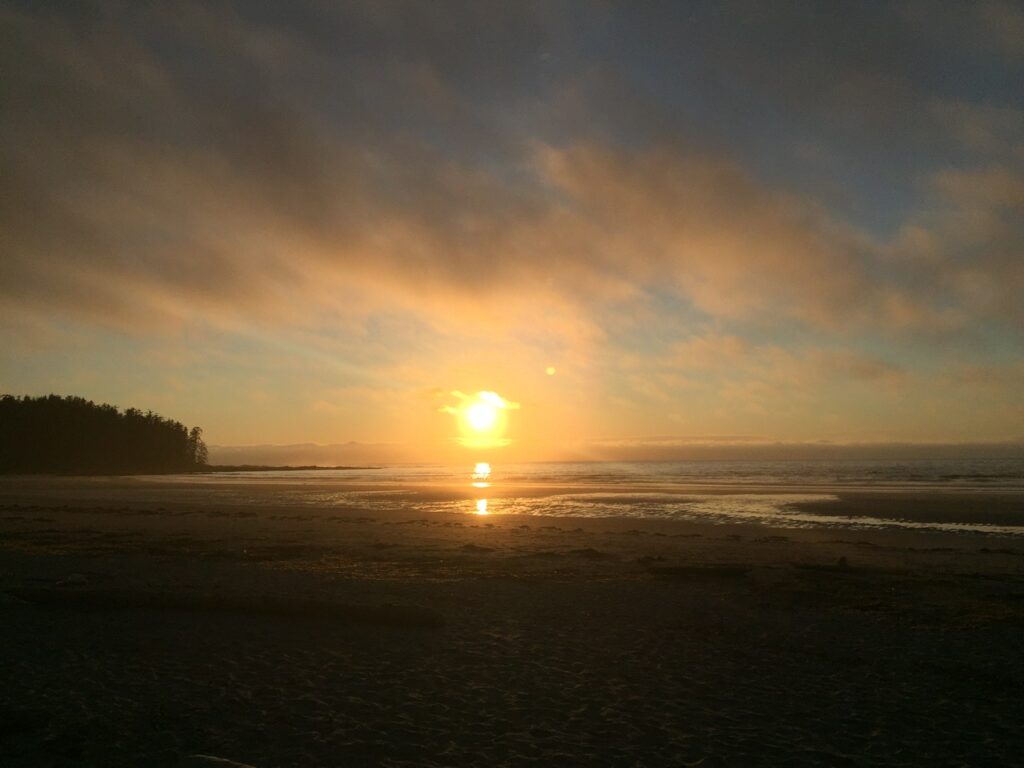 It has already been hot for the past week but it is about to get hotter.
If you check out the weekly data page on the Almanac you can see our progression over the past seven days. Here is the temperature for that period:
You can see we got to 33.6°C last Monday and then cooled off.
Well, Saturday was the beginning of another hot spell. We got to 27.8°C in the sun yesterday. We should approach 33°C again today and 34° on Monday before dipping to around 29 or 30°C Tuesday and Wednesday.
It is a hot stretch! A slight chance of showers creeps into the forecast next weekend (August long) but we'll see if that holds.
Cape Scott
My son and I got pretty lucky with the weather at Cape Scott this week! Lots of fog, but also some clear breaks and sun! No rain, but it was still plenty damp enough for lots of mud on the trails. What a fantastic park! Highly recommended!