Update! — Go See Mars right now! — AQ and Smoke improves. Thanksgiving rain. Go By Bike success! ADSS COVID exposure.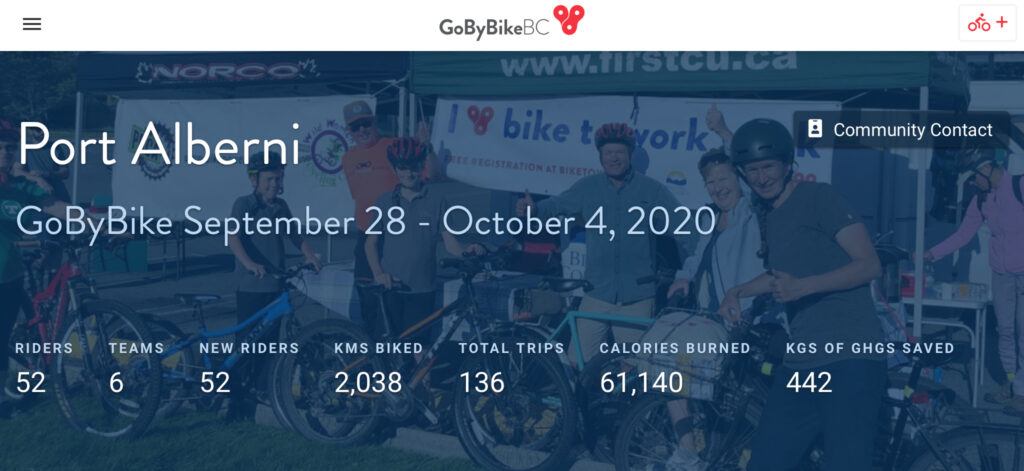 Go check out Mars!
It is a beautiful night and Mars is rising over Mt. Arrowsmith right now. It's about as big and close as you're ever going to see it!
Fall Weather returns – Smoke/AQ improves.
Expect a cooler week as we return to a standard Fall pattern. Monday might feature very brief showers but we stay mostly dry and warm until Friday when the first of a series of systems comes through delivering rain.
The Air Quality is back to normal levels as well, so that is good for getting out for some exercise!
2000km riden in Port Alberni for Go By Bike Week!
Congratulations to all the teams and riders who participated in Go By Bike Week last week! More than 2000km ridden by 52 riders!

A benefit of working from home during this pandemic means I could actually get on a bike instead of commuting for an hour! It was great to be out in the fresh air. I hope to keep it up and maybe work off some pandemic pounds. ?
ADSS COVID exposure
The inevitable finally happened last night as we got a letter from ADSS saying there was a positive test by one of the students and they were doing contact tracing. Neither of our kids have been contacted for close contact tracing but of course it makes it a little worrisome. Thankfully it sounds like they are taking all measures to keep the community safe.
We wish the child and family well. Everyone has the community's well being in their hearts.