Update 10PM: Smoke down significantly already
It looks like PA Fire has already done great work getting a handle on the fire. They've been very busy lately. Let's hope they're able to mop it up quickly.
Original Post

I just went upstairs and smelled smoke. It didn't smell like campfire, so I looked out the window and there it was: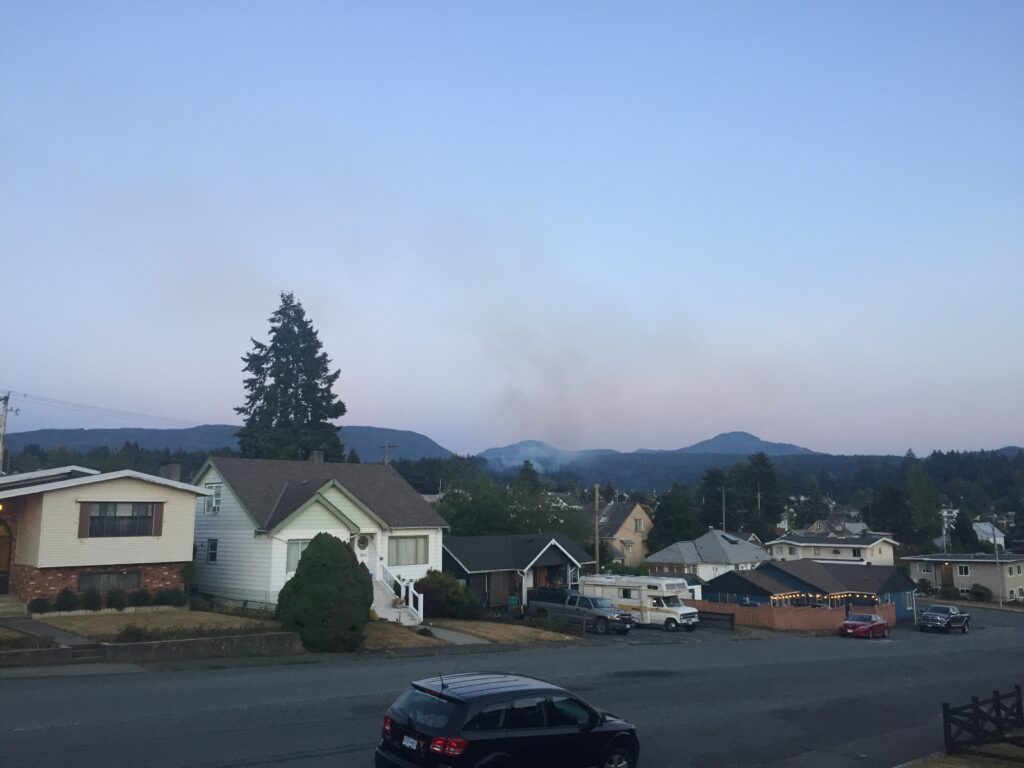 Another fire has started in Dry Creek behind the former ADSS location between Argyle and Burde. Port Alberni fire is aware.
Here's hoping they can get a good handle on it before it gets any larger. Good idea to keep your windows closes as the smoke will settled in the Valley overnight before lifting tomorrow morning. As luck would have it is on the very edge of the view of the webcam so I can't see it there but I'll keep an eye as best I can.
Take care out there, the bush is very very dry. I'll post more updates if anything is warranted. There is nothing posted on BCWildfire yet.