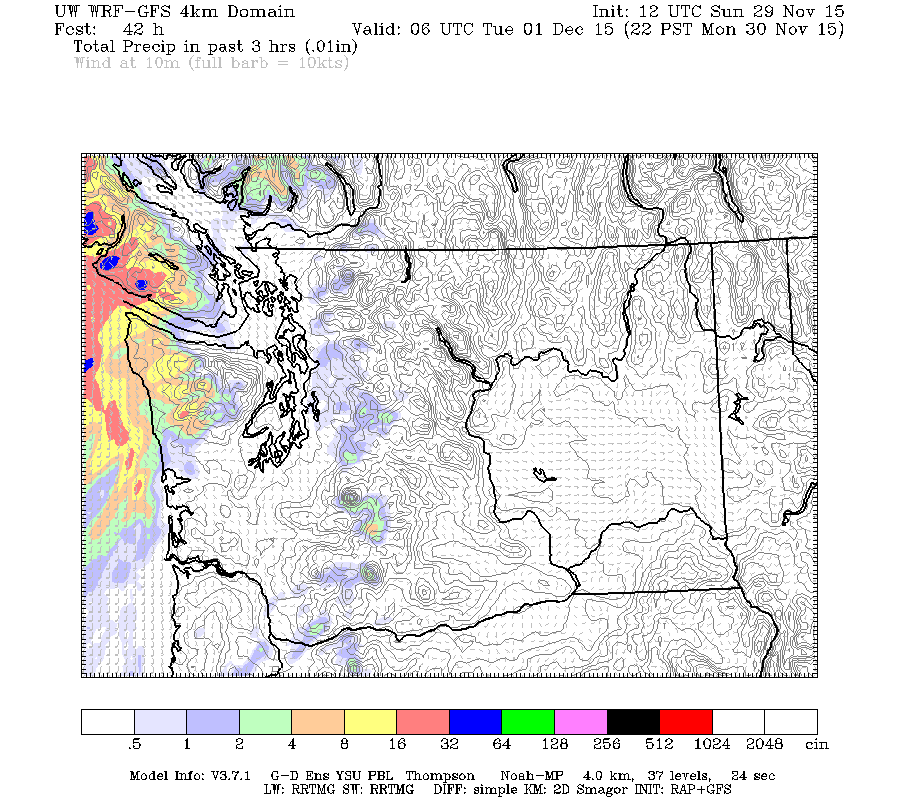 After a number of days with pretty thick fog blanketing the Valley, we will get a break on Monday as the high pressure breaks down and a system moves in from the West.  This has led to the cancellation of the Air Quality Advisory and burn ban.
The rain is slated to start late Monday night around 10PM.
We should pop up to around 8°C with the rain so there will be no chance of snow.
The rain will come in waves all week long right through next weekend and there may be some storminess too.  Umbrellas! Deploy! 🙂
Oh and I want to mention that the COP21 Climate Change Conference starts today in Paris.  Let us all hope the world can come to agreement on ambitious targets to avoid the most dangerous levels of global warming and climate change.  We are already seeing very dangerous effects.
https://twitter.com/drglenbarry/status/671009548656775169
I expect Canada, with our technology, experience and knowledge to be a leader.  We will benefit greatly in jobs and investment if we choose to do so.  I hope our government does it.
I believe Canadians are more than ready as this article says, as long as they see results.
http://www.theglobeandmail.com/globe-debate/are-canadians-on-side-with-trudeau-in-fighting-climate-change/article27506540/
"there is growing public support for carbon pricing as an appropriate response to the climate challenge" https://t.co/iSnkVrVYZ2 Yup.

— Michelle Brownlee (@MJ_Brownlee) November 29, 2015