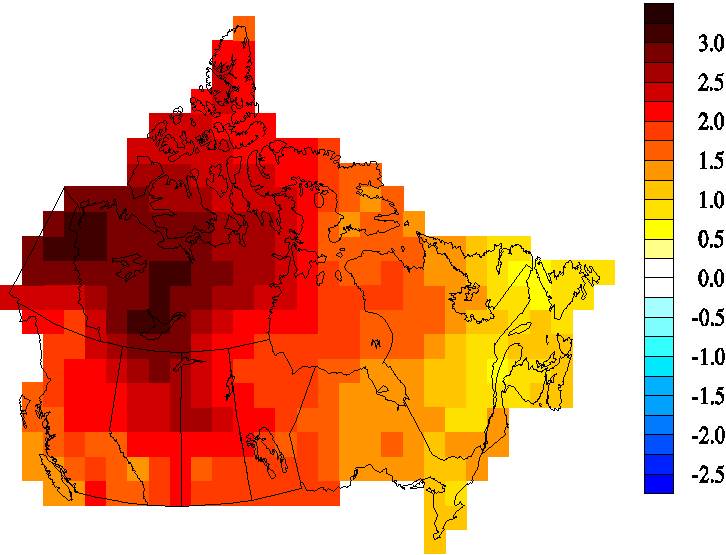 AIR QUALITY ADVISORY AND OPEN BURNING RESTRICTIONS

IN EFFECT FOR THE ALBERNI VALLEY, WITHIN 15 KM OF PORT ALBERNI CITY HALL

(November 26, 2015 – Port Alberni, B.C.) The Ministry of Environment in collaboration with Island Health has issued an Air Quality Advisory for Port Alberni because of high concentrations of fine particulates that are expected to persist for the next 3 days.

Persons with chronic underlying medical conditions should postpone strenuous exercise until the advisory is lifted. Staying indoors and in air conditioned spaces helps to reduce fine particulate exposure. Exposure is particularly a concern for infants, the elderly and those who have diabetes, and lung or heart disease.

Open burning restrictions are now in effect for the Alberni Valley within 15 kilometres of the Port Alberni City Hall for a period of 3 days. No new fires may be initiated and no additional material may be added to existing fires. The City of Port Alberni's Fire Control Bylaw also prohibits land clearing burning and places restrictions on backyard burning. During Air Quality Advisories, all open burning is prohibited within City limits as per the City's Fire Control Bylaw No. 4876.
The forecast is pretty easy thanks to a bent jet stream (*cough* warming Arctic *cough*):
As a result we have high pressure stationary over us keeping things cool and dry. The active storm track (and associated warmth) heads north into the panhandle. This will continue through Tuesday.
The jet will actually cut off over the weekend and an eddy will form down in Idaho and Colorado.
These eddies can cause some interesting and unusual and persistent weather (like the floods in Calgary a couple years back). Also note how the jetstream spilts as it crosses the Pacific with part going to the north and part heading south into California as far south as Baja. California. This is typical strong El Niño behaviour.
And speaking of El Niño, reports from the WMO indicate that they expect most of the near record amounts of warmth this El Niño phase will pump into the atmosphere from the Pacific will be in 2016. So even though 2015 is projected to be the hottest year in the record books (again, after 2014)
all that heat will likely mean 2016 will be the warmest on record as well.
Two thirds of the extra heat trapped by greenhouse gases is absorbed into the worlds ocean, and the Pacific takes most of it. Eventually, that heat is released. If you want some excellent up-to-date climate change information, check out the presentation that was given to the Prime Minister and Premiers on Monday by senior Environment Canada climatologists.
Canada is expected to warm twice as fast as the rest of the world, and the Arctic will warm even faster than that. So when you hear talk of keeping global warming below 2°C, that means 4°C on average in Canada.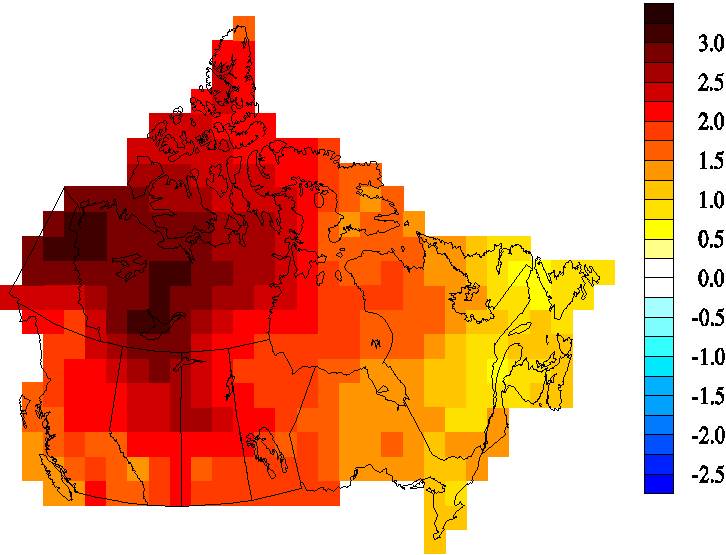 The West Coast is one of the higher temperature changes… which means more forest fires and less snow pack. Check out their graphic of fires in 1999 vs. 2012.
Environment Canada believes we (humanity) have already emitted 65% of the fossil fuels we can emit before we have emitted enough to cross that dangerous 2°C limit. And the atmosphere is catching up… it has already warmed by 1°C so far.
This is my favourite graph from the presentation though.
It shows the source of GHG emissions. Blue is "developed" countries and green is "developing" countries. As you can see, it is only very recently that developing countries have caught up to the developed world in terms of their emissions. We in the developed nations have been emitting the same high levels of GHGs for decades.
We all must take equal responsibility so that both lines on that graph can had down instead of up. In the words of Environment Canada:
The science is conclusive: Warming is unequivocal and human influence on the climate system is clear.

Impacts of a changing climate are already being felt, and they will increase with further warming. Adaptation will be needed to manage the risks.

The cumulative total emissions is what determines the ultimate level of warming. To avoid exceeding 2°C, global GHG emissions need to decrease rapidly.

GHG emissions need to become net zero in order to stabilize climate at any temperature.
Let us all hope that the world emerges from the Climate Conference in Paris united in its determination and urgency to meet those targets. It can be done, and the costs of not doing it will outweigh, frighteningly frantically, the burden of doing so.
P.S. Another interesting bit of information you can glean from that blue/green graph. Notice that it is also depicting the consumtion and production of each group…. and the growing gap. Ponder what those differences mean in terms of what we hear from the oil industry, how we distribute wealth in our world, and what it would mean if that gap was narrowed, or not there at all. One thing about renewable energy, it is inherently local.