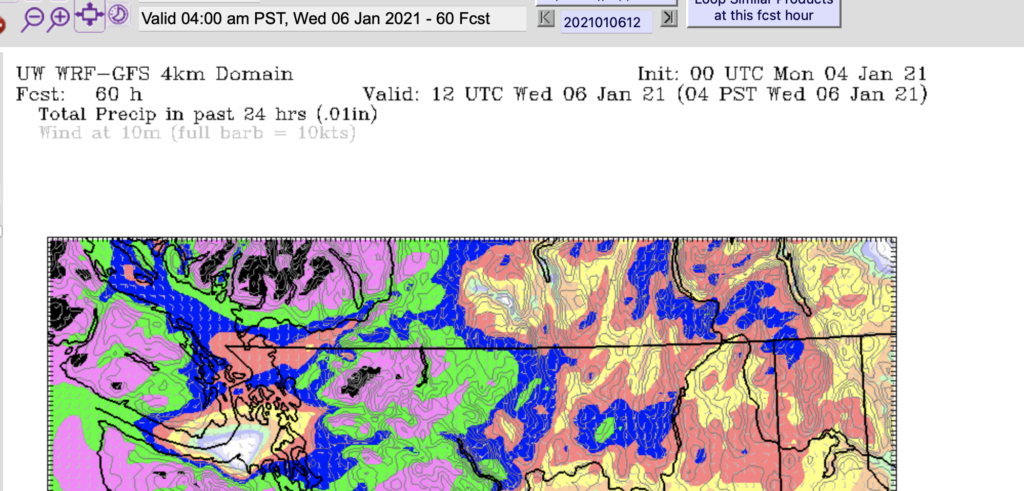 Monday early morning rain
By the time you see this post on Monday morning it should already be raining. Or it might be all done. The system moved onto the Island around midnight Monday.
It is expected to move quickly away from the region Monday around noon and we might see some clear skies in its wake.
The Alberni Valley and most East Island regions should see 16mm. The West Coast could see 30 mm but possibly 60 mm in some areas.
Tuesday Rain Storm Number 2
The next storm lines up for Tuesday afternoon and into Wednesday morning.
The total from 4AM Tuesday to 4AM Wednesday will be doubled, 30mm in many regions, 60 or 120mm on the West Coast. Victoria is spared the worst of it again and may not see any at all.
Rain should start around noon on Tuesday and continue through the night but we should dry out Wednesday.
We should get a break and hopefully a peak at the sun on Thursday and Friday but there is some uncertainty there. More rain is expected on the weekend.
Check out the December Summary
I've posted the summary for December. You can see it at the link or in the menus above. I'll have a summary for the year 2020 out in a day or two.
Wishing you all the best for 2021! Here's hoping we get some snow and a winner in our contest!