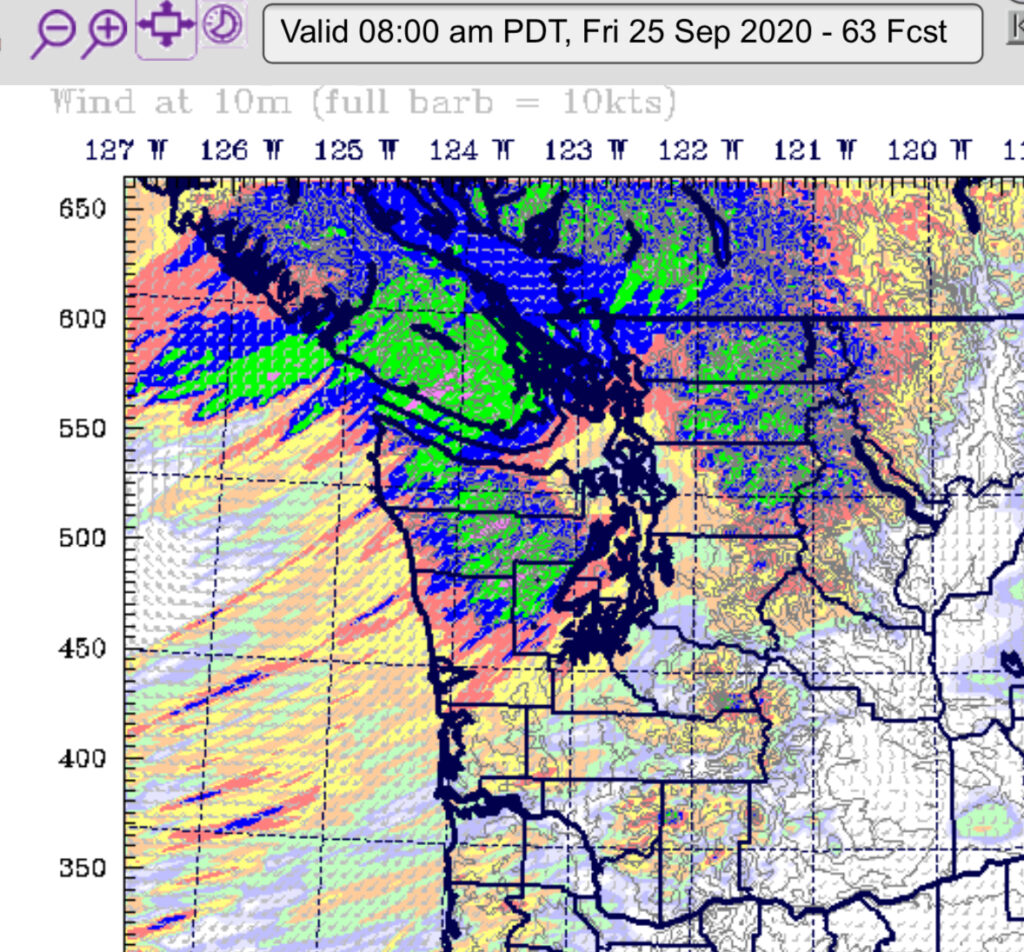 UPDATE 6PM – SEVERE THUNDERSTORM WATCH ISSUED
I don't know that I have ever seen a Severe Thunderstorm Watch issued for our area (Which is why the link is not working on the front-page never considered it!), but here it is:
Issued at 2020-09-23 23:06 UTC by Environment Canada: 
Severe thunderstorm watch continued for:
   East Vancouver Island – Nanoose Bay to Fanny Bay, B.C. (081320)
   East Vancouver Island – Courtenay to Campbell River, B.C. (081330)
   Inland Vancouver Island, B.C. (081500)
Current details: 
Conditions are favourable for the development of severe thunderstorms that may be capable of producing strong wind gusts, large hail and heavy rain.

A line of thunderstorms has produced rainfall rates of 20-30 mm/hr over northwestern Vancouver Island this afternoon. 

Heavy downpours associated with this line may move over communities located in the Inland Vancouver Island region, including Gold River and Port Alberni late this afternoon.

Communities across East Vancouver Island from Campbell River to Cowichan could also be affected by heavy downpours from late this afternoon to early this evening.

Lightning kills and injures Canadians every year. Remember, when thunder roars, go indoors!

Severe thunderstorm watches are issued when atmospheric conditions are favourable for the development of thunderstorms that could produce one or more of the following: large hail, damaging winds, torrential rainfall.
Original Post
The rain came as expected last night. It delivered 17mm to my station and almost 20mm to the station at Alberni Elementary.
We have clear skies behind the front as we await the next round this afternoon. Here's the current satellite. You can see the front has pushed into the Interior. And there are clear patches over us on the Island. (See this imagery in the Satellites section)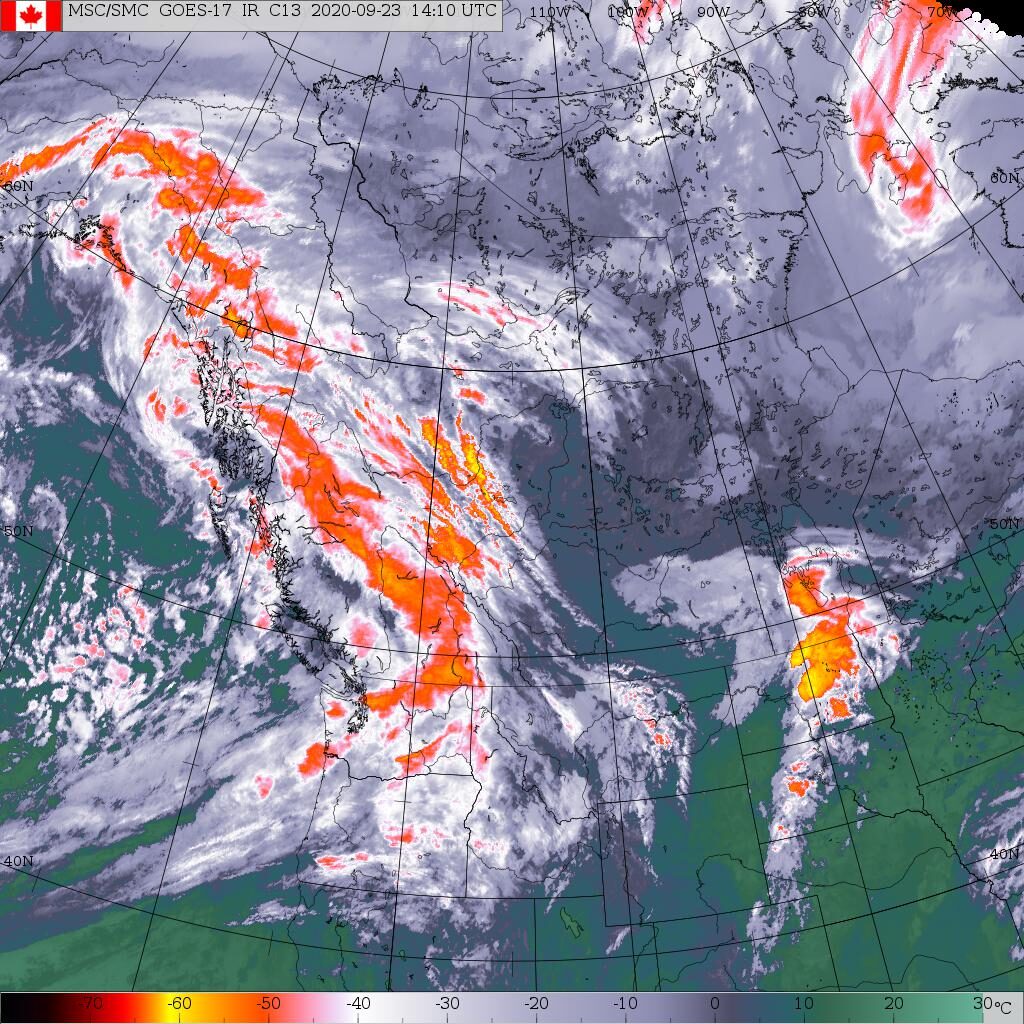 There is still lots of unstable and moist air out there in the Pacific and that will move over us today and through Thursday delivering showers and rain particularly tonight and tomorrow.
We then have another strong bout of rain coming Friday morning especially focused on the 5-8AM period where 16-32mm is expected to fall across much of the South Island.
That's it for this morning! Happy Hump day! It definitely feels like fall!