30 degree temperatures returning. Smoke from California invading. 3 new Island COVID19 Cases.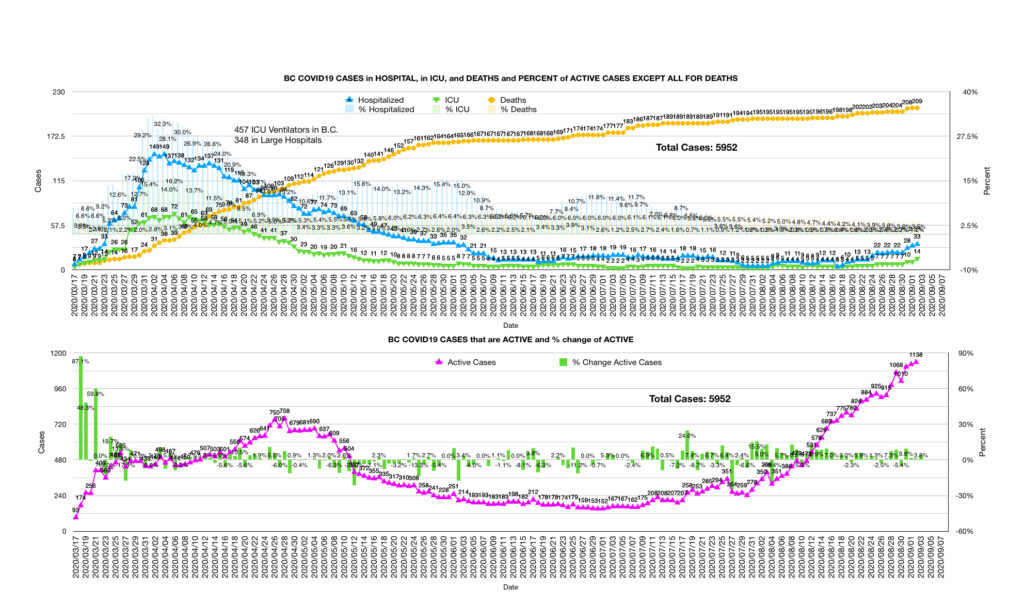 Heat returns for Long Weekend
It isn't always a sure thing that we get nice weather for the Labour Day weekend. I remember more than a few walks around the Festival grounds in the rain.
However, this weekend will not be that! While there is no festival, you will still be able to walk around the appropriately distanced Harbour Quay and catch the Derby participants weighing in their fish on Centennial Pier in the bright sunshine and heat.
Expect temperature at or over 30° C from Friday through Monday as we sit under an unusually strong high pressure ridge according to expert weather modeller Chris Doyle in Vancouver.
"Well outside the climatology" means it is stronger than anything expected according to the last 30 years of weather https://twitter.com/ensembleator/status/1301290328926769153records.
That strong ridge is also bringing up some smoke from the fires in California. Set to arrive Friday.
So expect hazy skies on the weekend to go along with the heat.
COVID on Island up 3
September 2nd saw 3 more cases on the Island as the provincial numbers shot up 100 cases and active cases continued to reach new highs, now over 1100.
Hospital and ICU stays are back at May levels and rising.
None of this is what we want before school starts. Stay safe out there. Keep your distance, limit your bubble and wear a mask.
Have a great long weekend!