2016 #SHAKEOUT DRILL – MAJOR EARTHQUAKE — EVACUATE TSUNAMI ZONE WHEN SHAKING STOPS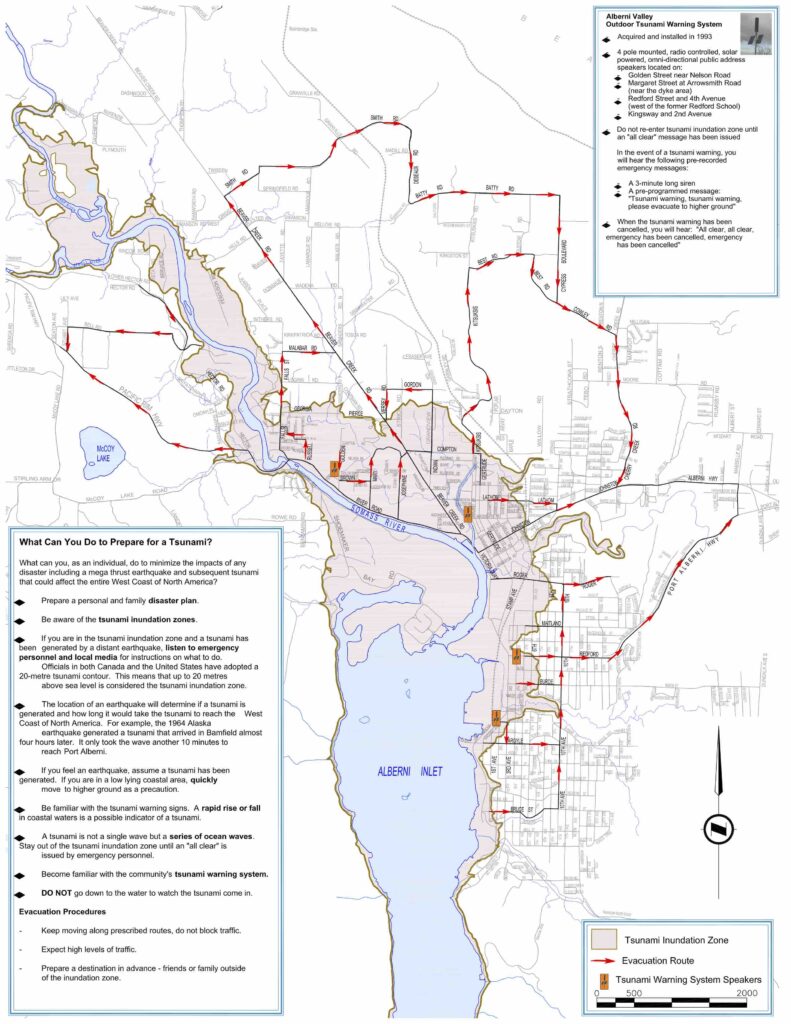 A MAJOR EARTHQUAKE HAS OCCURRED. 
A TSUNAMI MAY ARRIVE AT ANY MOMENT. 
EVACUATE TSUNAMI ZONE IMMEDIATE SHAKING STOPS. 
DO NOT WAIT FOR OFFICIAL CONFIRMATION.
—-
"Safe elevation areas" (more than 20 metres above sea level in brown in below image).
Johnston Road -> Above Tracks
Top of Watty's Hill
Falls Rd at Lugrin
Golden St. above Nelson
Roger Street -> Above Tracks
Redford Street -> Above 5th Avenue
Argyle Street -> Above 2nd Avenue
Kitsuksis -> Above Short Street.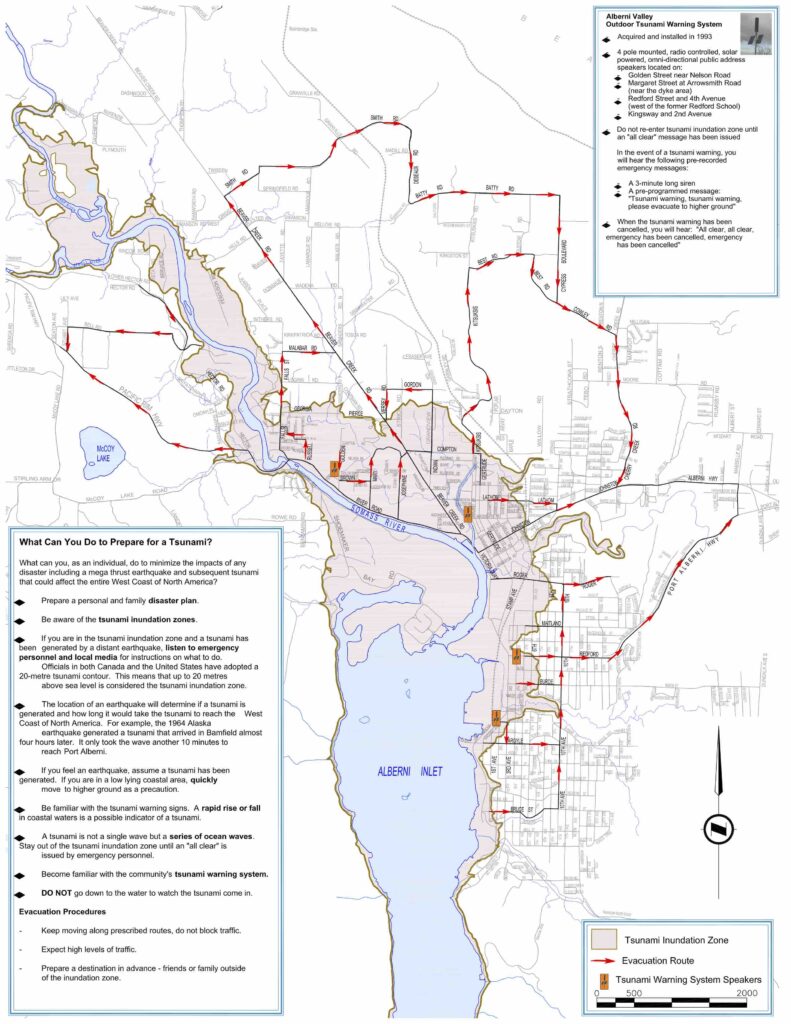 If you are already above 20m Tsunami zone. Stay where you are.
MORE UPDATES TO COME ONCE I AND MY FAMILY ARE IN A SAFE PLACE AND ABLE TO COMMUNICATE.   WEATHER INFORMATION HAS BEEN TEMPORARILY DISABLED TO MAKE THE PAGE FASTER TO LOAD.
LIMIT YOUR PHONE USE AND TRAFFIC ON THIS WEBPAGE.  ONLY REFRESH THIS PAGE EVERY 5 MINUTES OR MORE.
MONITOR 93.3FM THE PEAK or 98.1FM CBC RADIO.
TWITTER: @Alberniweather ; @EmergencyInfoBC ; @cityportalberni