There is a really interesting pattern developing this week that I don't think I've ever seen before (that doesn't mean its abnormal, I've just never noticed it).
The forecast animation for the next few days shows it well go here to check it out.
Basically we have a number of weak low pressure systems spawning in the Interior just east and north of Vancouver Island an then rotating counter clockwise across the north Island and west and south of us.
This snapshot shows two in the procession, one on the Island, one earlier one off Washington State.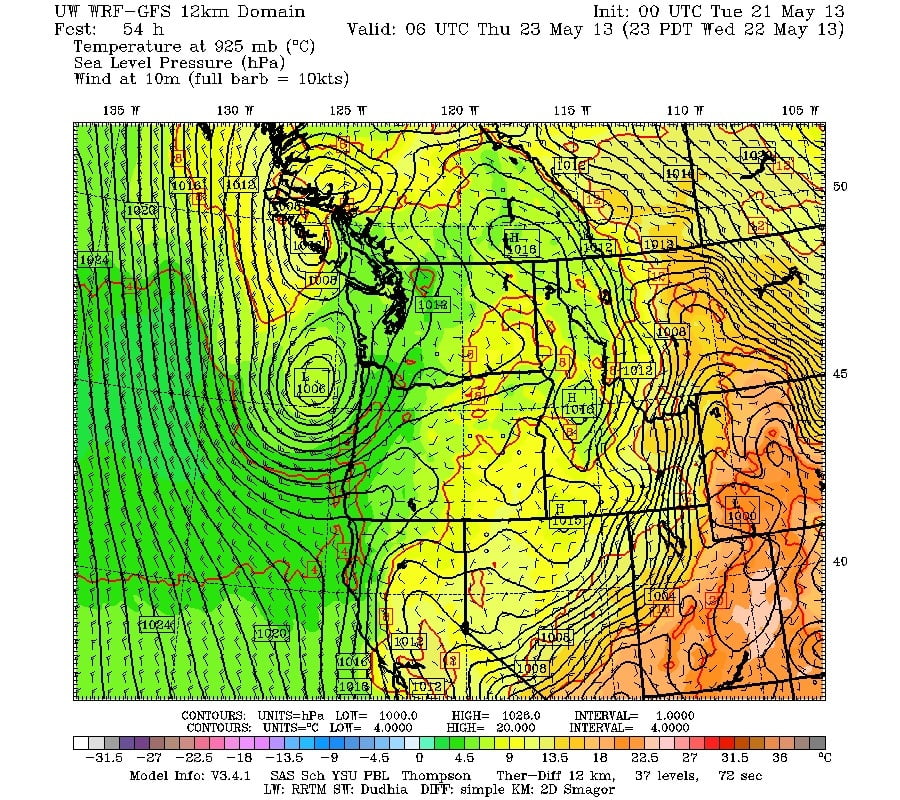 What it all means is a damp and cool week, which isn't all bad. Previous long range forecasts were calling for a warm and dry May. Those have not panned out. We will see if the June forecast for cool wet weather holds or is also off.
Oklahoma
Anyone interested in the weather would have been glued to the coverage of the tornado in Oklahoma yesterday. There is no force of Mother Nature more destructive than a 300km/hr or more tornado that can make houses disappear and rip concrete off highways.
There is an excellent analysis of the tornado by Jeff Masters here.
This is suburbia, in Moore, OK outside Oklahoma City, levelled by a tornado.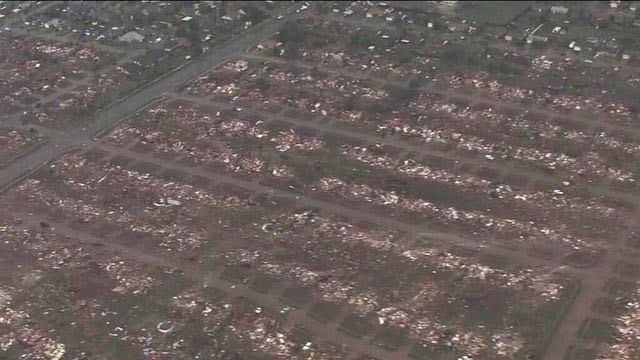 If you are so inclined, the Red Cross is a good place to donate as the thousands of people affected, not just in Moore, OK but in many other places that have been affected by severe weather this week, try to rebuild.
Oh.. there is always good in the midst of sadness. Watch this.