It's currently raining in Port Alberni. This rain should taper off and start to clear later this morning and the afternoon should be a little less dreary as a result. There might be a chance for some thunderstorms in the afternoon as well.
Once we get through this bout of rain the weekend is not looking too bad. There will be a chance for rain showers all weekend but it should only amount to very short lived interludes with clouds and sunny breaks dominating.
On Monday we will get a larger system come in off the Pacific that should deliver a more significant push of rain. I haven't checked the data yet, but Im thinking this May is going to turn out pretty normal in terms of rainfall, which is good.
Not unlike the sort of strange bunch of lows that have emanated off the mainland and twirled around us… Next week there is another interesting pattern hinted at in the models. It might not come to fruition being a full week out, but here it is: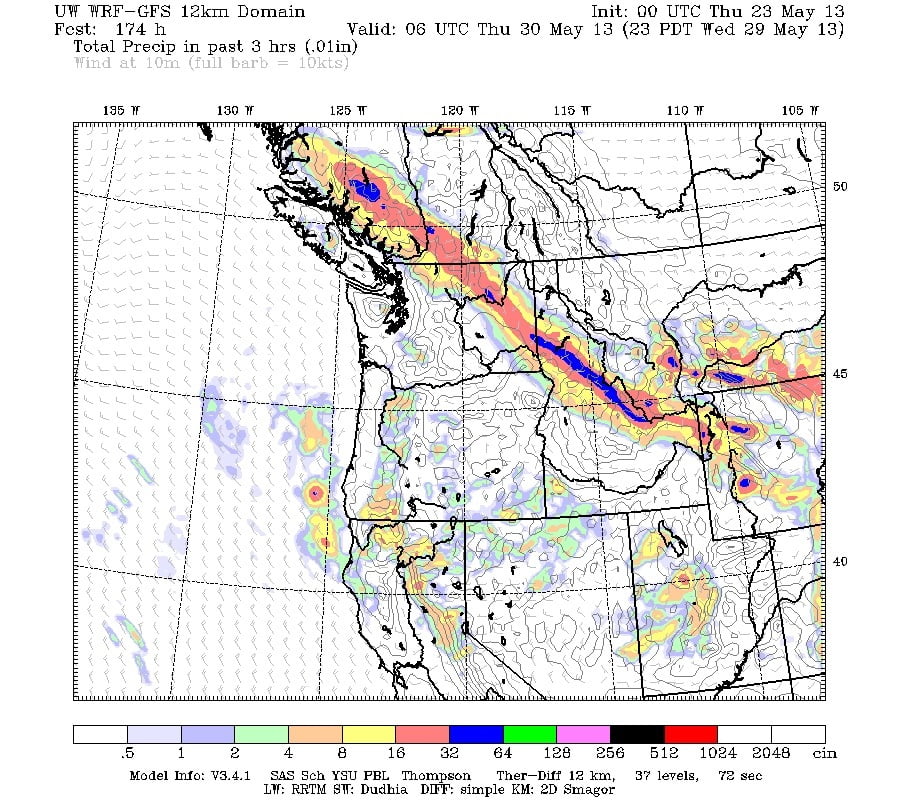 What the image above is showing is that when the system comes through on Monday it is going to set up this odd line of showers from Idaho to the Central Interior of BC.
I guess Spring is always the time for the most interesting weather and this year is proving that out.
What do you think of the new layout? It is still a work in progress but its starting to come together.